Thinking of constructing a new home in Wisconsin? As custom home builders with over 40 years of experience, we understand better than anyone that budgeting is a top priority for homeowners. We get asked time and time again, "What is the cost to build a home in Wisconsin?" Unfortunately, the answer isn't so simple. The cost of building a custom home can differ substantially, depending on lots of factors, including your preferred home design, materials, the size of the property, and its location.
In this article, we'll provide a detailed breakdown of all the expenses associated with building a home in Wisconsin in 2023. We'll also share tips on finding the right home builder to suit your needs and offer practical advice on cost-saving measures for your new home construction.
Building a home in Wisconsin should be an exciting and rewarding experience, but it's crucial to understand the many factors that contribute to the overall cost. Keep in mind that all costs discussed in this article may fluctuate based on your home's size, intricacy, as well as market conditions. It's essential to consult with a reputable home builder in Wisconsin for a more precise cost estimate.
Three Types of New Home Construction in Wisconsin
There are three main types of home construction you will find in Wisconsin: production or spec homes, semi-custom homes, and custom homes.
Production or Spec Homes
Do you want a production builder who specializes in spec homes? Production builders generally have a set floor plan that they use for all of their homes, with only minor variations. This can be a great option if you're looking for a quick and easy build with few surprises. However, keep in mind that you won't have much input in the design, and you may have to compromise on some must-haves. Spec homes usually feature entry-level to mid-range finishes and are built on an "assembly line", meaning build quality can sometimes be sacrificed for speed. Since spec homes are mass-produced with "cookie cutter" designs and finishes, spec homes are the most affordable option when it comes to new home construction.
Semi-Custom Homes
Semi-custom homes are a step up from production homes in terms of customization and quality. Builders usually provide a set of "standard" features included in the home's price and allow you to upgrade to higher-end materials or finishes for an additional cost. For example, you can choose your countertops, flooring, and cabinets. Add a sunroom, finish a lower level, and incorporate a deck or a built-in fireplace. Semi-custom homes provide more flexibility than production homes but still come with predetermined floor plans and a limited number of customization options. This home type typically falls within a mid-level price range.
Custom Homes
For a truly unique home, consider a custom build. With a custom home, you'll collaborate with a custom home builder or design-build firm to develop a one-of-a-kind floor plan tailored to your needs and preferences. You'll have complete control over the materials, finishes, and features used in your home. Custom homes are built on a "blank canvas," allowing for limitless design possibilities. However, this level of customization comes at a cost – custom homes are generally the most expensive type of new home construction.
Now that you're familiar with the different types of new homes available in Wisconsin, it's time to explore the average cost to build each type of home in Wisconsin in 2023.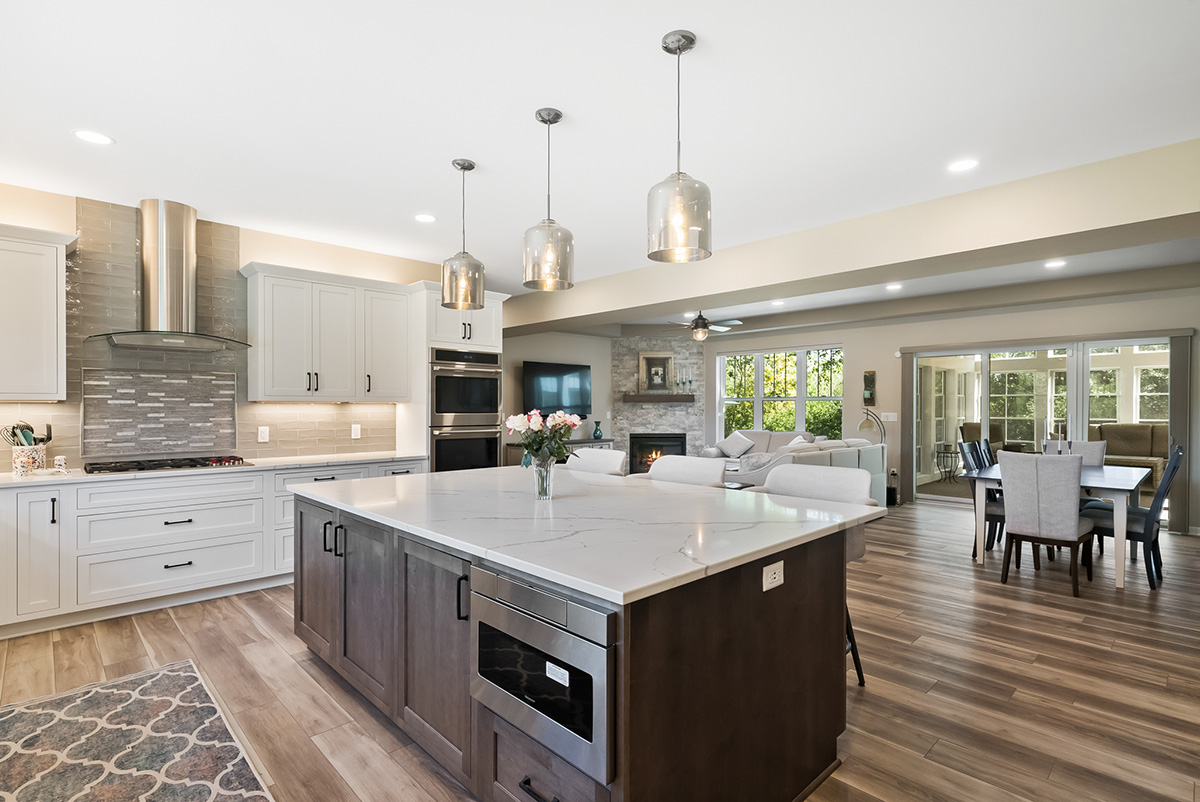 Home Building Costs In Wisconsin by Square Foot (sq ft)
At this point in 2023, the average costs for different types of homes in Wisconsin are as follows:
Spec homes with minor upgrades are falling in the $250-$275 per sq. ft price range.
Semi-custom homes are falling in the $ 275-$300 per sq. ft price range.
Fully custom homes are in the $300-$325 per sq. ft price range.
Note: since custom homes offer complete customization, this range can vary significantly based on your selections and the level of detail desired.
| | |
| --- | --- |
| Home Type | Cost Per Square Foot |
| Production Homes | $250 – $275/SF |
| Semi-Custom Homes | $275 – $300/SF |
| Custom Homes | $300 – $325/SF |
Spec Homes – Spec homes are generally more affordable because builders purchase large quantities of identical items in bulk. These homes often appear uniform, which also reduces labor costs, since there are no unique or challenging elements to incorporate into their construction.
Semi-Custom Homes – Semi-custom homes share similarities with spec homes, with upgrades being predominantly cosmetic or involving more expensive materials rather than changes in the floor plan.
Custom Homes – Fully customized homes require specialty materials and skilled labor to bring your unique design to life.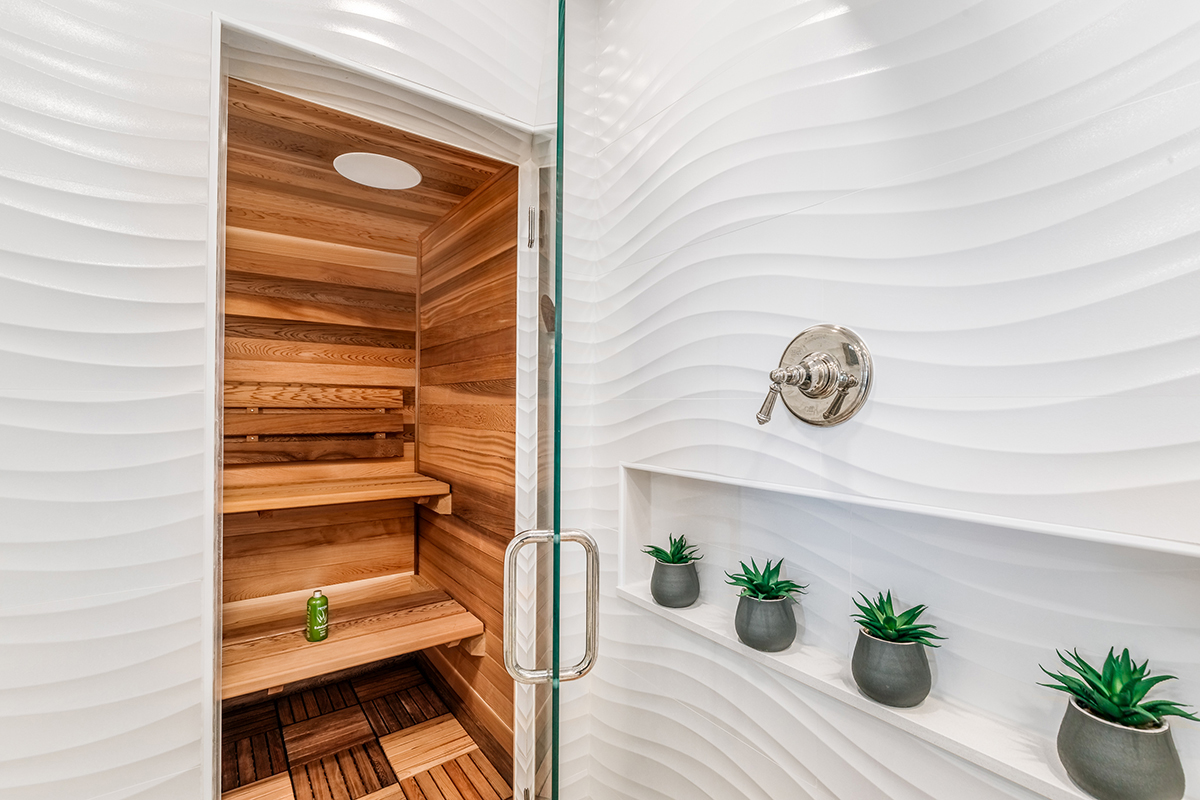 A Few Things To Note About Home Prices In Wisconsin
Pricing has changed dramatically in the last few years, due to material shortages, fuel surcharges, availability issues, and material/labor cost increases.
Market volatility typically causes bids to be valid for only 30 days. However, custom home builders will often lock in pricing on as many items as possible.
Home costs can vary dramatically based on location, as labor expenses differ from state to state and even city to city. A prime example is the difference between the cost of a home in Texas versus one in Wisconsin.
If you compare the price of a house from five years ago to the same home today, you will notice a substantial increase in cost.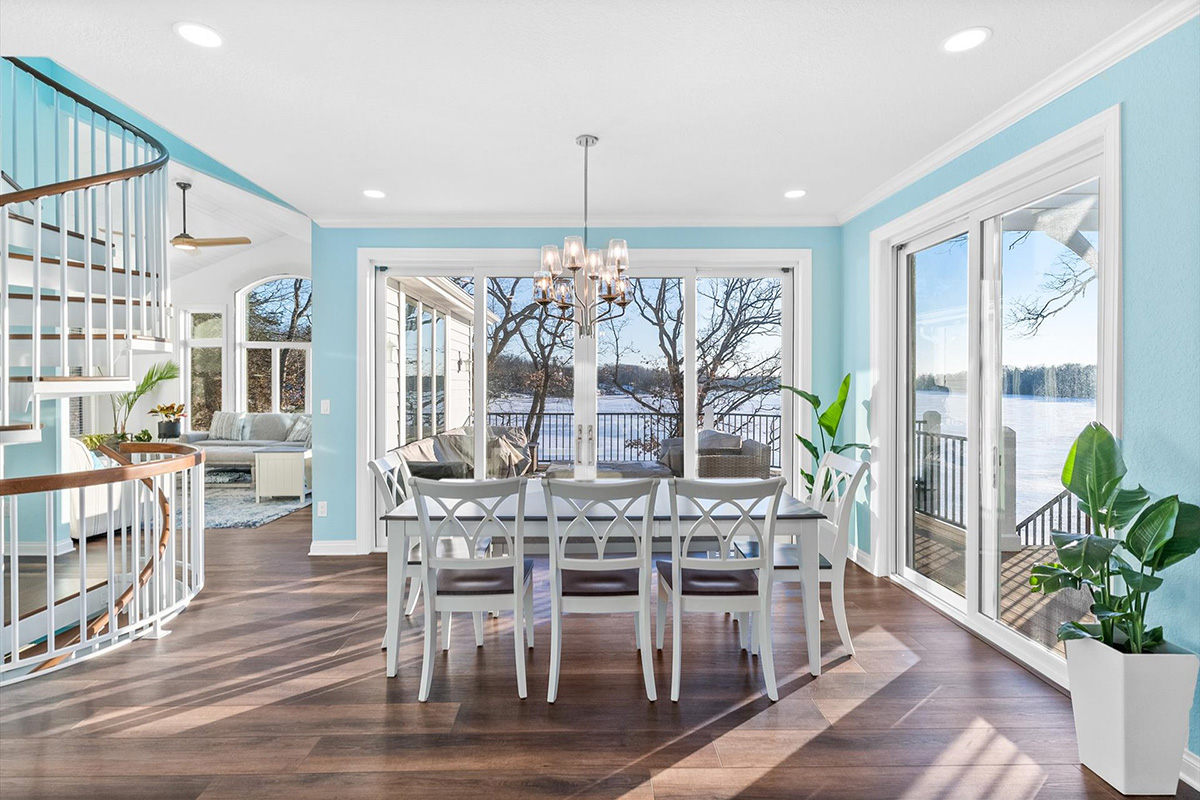 Additional Costs Of Building A House In Wisconsin
While the cost per square foot is a good starting point when estimating the cost of a new home, numerous other factors will influence the final price tag. These include the cost of land, foundation, finishes, fixtures, and more, all of which impact the total cost of your new home. There are also costs tied to the building process, such as inspections, permits, and impact fees. Let's explore each of these costs in detail to help you better prepare for your home-building journey.
Permits & Fees
The permit process can be a bit daunting, but your builder should be able to guide you through it and handle most if not all of the paperwork. In Wisconsin, each city or township requires permits for your overall build as well as for specific trades working on your home.
Permits are different per municipality.  Some are based on square footage; some are based on the cost of construction. In some smaller municipalities, they are fixed fees. These can vary depending on your area, but overall they are not a large percentage of the home costs.
Labor & Construction Costs
Location plays a big role in labor, construction, and other building costs. Having skilled tradesmen on your job site requires paying the going rate for your area. One of the many benefits of working with a design-build custom home builder like Ware Design Build is our long-standing relationships with the best craftsmen in the area. This ensures you get quality workmanship at a fair price.
This section also includes building permits, inspections, and other fees associated with constructing a home. As mentioned earlier, your building partner should be able to handle all of this for you.
Land Cost (Build On Your Lot)
If you haven't already acquired the land where you plan to build your new home, you'll need to consider the cost of purchasing a lot. Land prices can vary significantly, depending on the location, size, and amenities of the property.
Do you already own land to build on?
Do you want a small lot in a subdivision?
Are you seeking a large, 20+ acre lot in the countryside?
Would you consider rezoning land if it's not suitable for construction yet?
Additionally, you should factor in the expenses related to preparing your land for construction.
Will you need a well?
How about soil testing?
Are utilities required?
Each of these considerations will influence the overall cost of your land.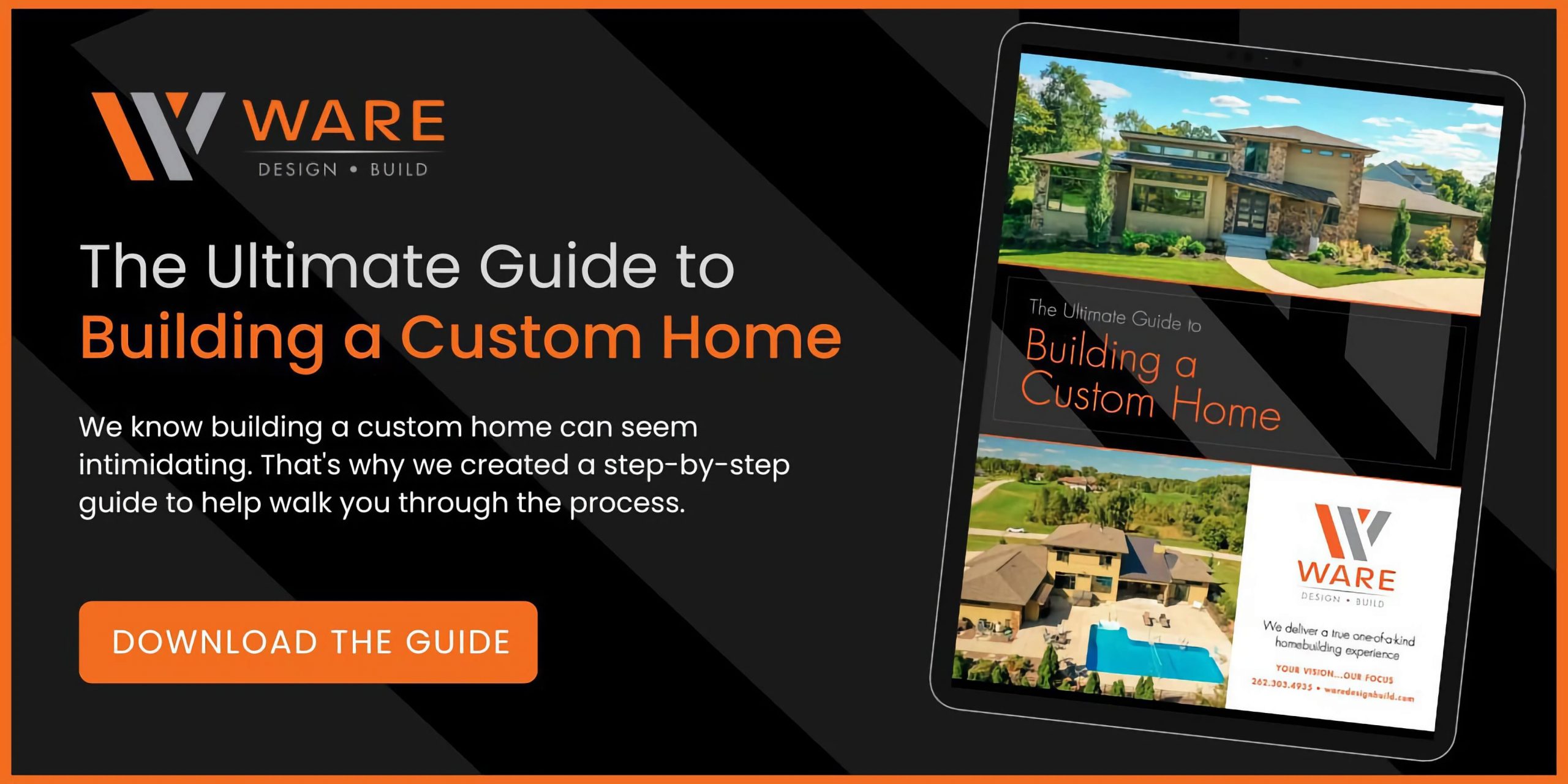 Location Cost
Location plays a huge role in the overall cost of building a new home. Usually, the closer a property is to the city center, the more expensive it becomes, due to scarcity and high demand. On the other hand, building on the outskirts of town is typically more affordable, but it can be challenging to find the ideal lot.
Location can also affect building costs. For instance, in rural areas, consider transportation expenses and the cost of running utilities to your property. If you're constructing a home in a metropolitan area, you might encounter additional fees for waste removal and site access.
Square Footage (Size of Home)
The total square footage of your home will directly influence the overall cost of construction. A larger home requires more materials and labor, resulting in a higher final price tag. The most costly things in a home are often the kitchen and bathroom. Adding a bedroom won't have much of an impact on the cost. However, incorporating an additional bathroom can increase expenses due to the finishes required in the space.
Excavation, Foundation & Concrete Work
Excavation, foundation, and concrete work for your home are other significant costs to factor in during construction. This includes land excavation, pouring the foundation, and laying the concrete for your basement and floors.
The cost of this work depends on the size, complexity, slope of your land, and the foundation type you select. A poured concrete foundation is typically more expensive than a block foundation, but it offers superior strength and durability. If your land is sloped, additional work may be necessary to level it off, leading to increased costs.
These are all things you will go through with your home-building team to determine the best course of action for your home and budget.
Mechanicals – Electricity, HVAC, Plumbing, Sewage, Etc.
The inner workings of your home, such as electrical, heating and cooling, plumbing, and sewage systems, are among the most critical and costly components of your build. These systems must comply with building codes and be installed correctly to ensure your family's safety and comfort.
It's crucial to work with experienced professionals when getting these systems installed. Many builders include the cost of these systems in their overall price and will find the cheapest option, regardless of quality. At Ware Design Build, we are committed to excellence and ensuring your home is built to the highest standards. We work with the highest quality vendors, building materials, and products suitable for your home and budget.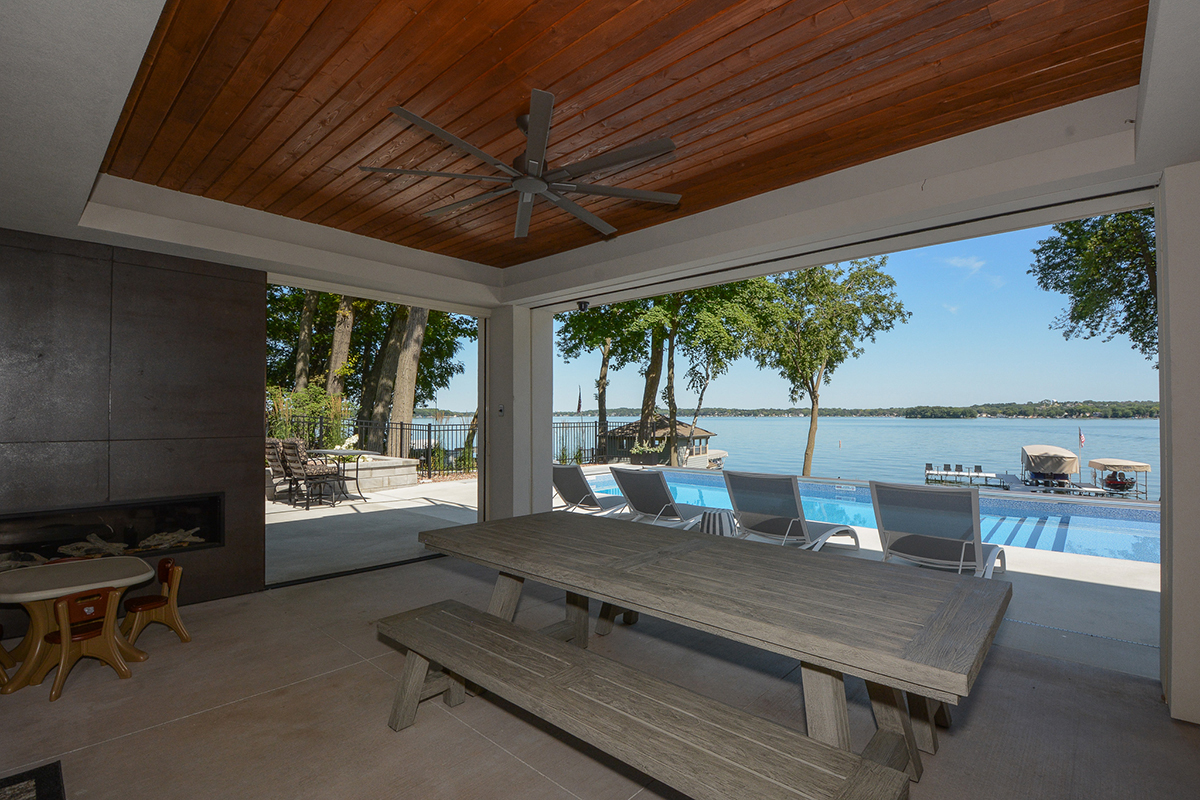 Exterior Costs – Roofing, Siding, Landscaping, Hardscapes, Trees, etc.
The exterior of your home needs to be able to withstand the elements and look good doing it. Roofing, siding, landscaping, hardscapes, and trees are all exterior costs that you need to take into consideration.
Roofing & Siding – Are you looking for a shingle, metal, or a flat roof? What type of siding do you want? There are many options available, each with its own set of pros and cons.
Landscaping & Hardscapes – Are you envisioning a simple lawn or an intricate landscaping design with hardscapes? Hardscapes can include patios, decks, pergolas, gazebos, retaining walls, fire pits, outdoor kitchens, swimming pools, and more.  All of these things add cost to your build, but they also add value, beauty, and style.
Trees – Do you have trees on your land that need to be removed? Do you need to add more trees for shade or privacy? Trees can be a big cost, but they are also a big asset for things like erosion control and windbreaks.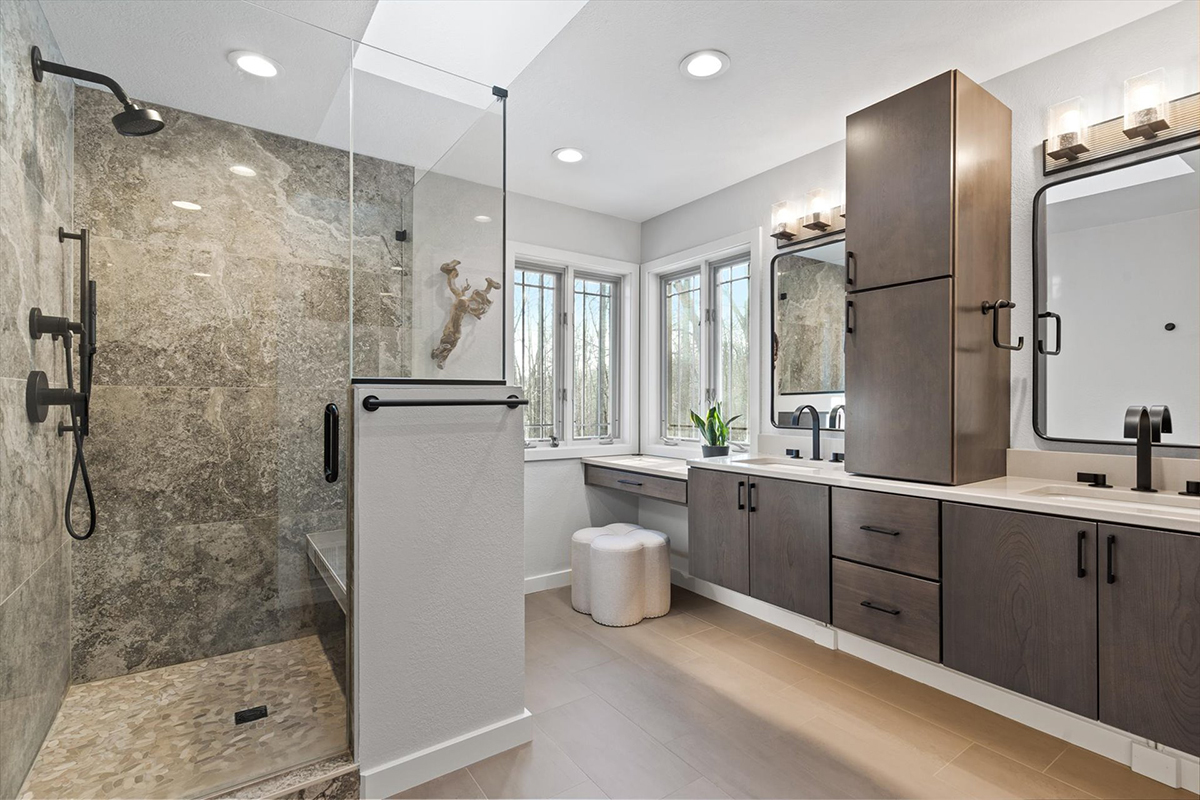 Interior Costs – Windows, Flooring, Countertops, Cabinetry, Fixtures, etc.
The interior of your home is where you will spend the most time, so it's essential to ensure it's comfortable, stylish, and functional. The kitchen, flooring, paint, cabinetry, countertops, fixtures, and more all need to be considered when budgeting for your build.
Kitchen – The heart of the home and one of the most critical rooms to budget for. Do you want a chef's kitchen with all the bells and whistles or a more simple design? There are many factors to consider when designing your kitchen, including layout, appliances, cabinets, countertops, backsplash, fixtures, and more.
Windows & Doors – Windows & doors play a significant role in your home and can impact factors like heating and cooling costs, as well as overall style. Do you prefer a specific style or type of door? Living in Wisconsin, it's important to install quality windows and doors that won't cause any issues when the weather gets cold.
Flooring – Many different flooring types are available, each with its own set of pros and cons. Do you want hardwood, tile, laminate, vinyl, or something else? Consider aspects like durability, cost, style, and maintenance when making your decision.
Cabinetry & Countertops – Cabinets and countertops are two of the most eye-catching features in your kitchen and bathroom. With various styles, materials, and colors available, decide what will work best for your space and budget.
Appliances – Do you have a specific type or style of appliances in mind? Is all stainless steel important to you, or are you okay with a mix of finishes? Do you want top-of-the-line, or are you willing to sacrifice some features for a lower price?
Fixtures – Fixtures include items like door knobs, cabinet hardware, light fixtures, plumbing fixtures, and more. These are often overlooked when budgeting for a build and can add up quickly.
The materials and finishes you select within your home will drive the price up or down. If you choose high-end materials, such as marble countertops or custom cabinets, you can expect to see a significant increase in your overall price tag. Similarly, if you go with more affordable options, like quartz countertops, prefabricated cabinets, and vinyl flooring, you can save a considerable amount of money. This principle applies to nearly every single element in your home.
It's vital to work with your builder or design-build team to find the right balance of quality and affordability for your home.
Additional Costs To Consider
There are a few additional costs you'll need to consider when building your custom home in Wisconsin:
Architectural Design – Does your builder provide an in-house service, or do you need to pay separately for a plan?
Design Fees – Does your builder offer a designer or selection coordinator? These are two very different things and you need to base your decisions on your design needs.
Once your home is built, make sure you have budgeted for additional costs with your builder or an outside party. Other costs to consider include:
Landscaping
Outdoor Living

Swimming Pool
Decks & Patios
Sunrooms or Four-Season Room
Outdoor Kitchen

Entertainment Spaces
Blinds/Drapes
Furniture & Decor
Moving Expenses
HOA Fees
Areas to Scale Back On to Cut Costs
If you're looking to reduce costs, we recommend focusing on aspects that are easy to change, such as light fixtures, flooring, and cabinet hardware. Another option is to postpone finishing the lower level – this can be planned for and properly laid out but completed later on.
Also, think about the items mentioned above. Do you really need a metal roof? Are marble countertops essential? Could the layout be altered to make the foundation cost-effective? We work closely with our clients on these aspects to find the best approach that fits their lifestyle and stays within budget for their new home construction
Tips For Building A House In Wisconsin
Now that you're familiar with the costs and factors involved in building a custom home in Wisconsin, here are some tips to help make the process as smooth as possible:
Decide What You Want
It may seem obvious, but taking the time to sit down and really consider what you want from your new home is crucial. Building a new home is a significant financial investment. It's important to thoughtfully consider the ideal space and features that will best suit you and your family.
Save For Your Budget
Once you have a clear idea of your dream home, it's time to start saving. We always advise our clients to save for their dream home, rather than cutting corners and ending up with a house that doesn't meet their needs and desires.
Develop A Plan
Building a new house is a big undertaking that occurs in carefully planned phases. Create a rough outline of your timeline, what you want in your home, and how you're going to get there.
Work With A Design-Build Custom Home Builder
The single best way to ensure your dream home becomes a reality is to partner with a design-build custom home builder. Design-build firms offer an all-in-one solution for their clients, handling everything from working with you on design to selecting materials and overseeing construction. You'll have a partner in your corner from start to finish, making sure everything goes smoothly and according to plan.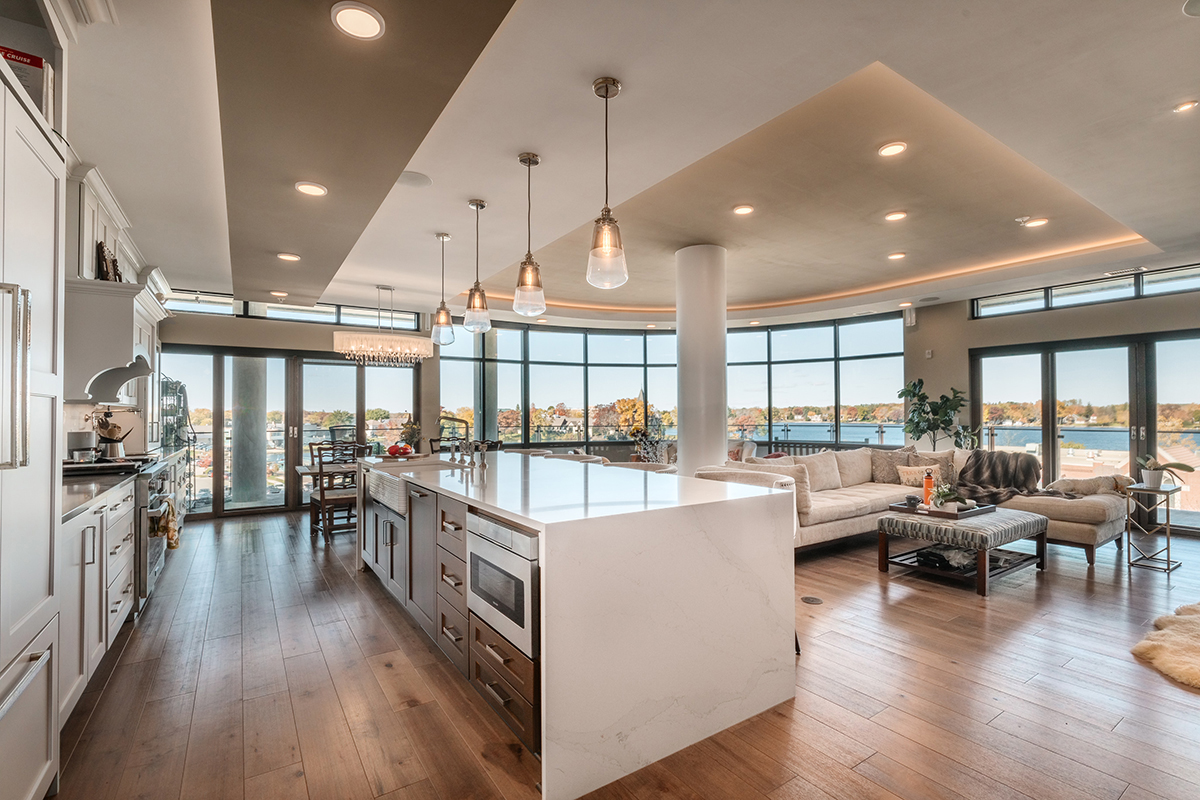 How To Choose The Right Home Builder For You
We understand the basics of what it will cost to build a custom home in Wisconsin. We have a few new tips that will help everything go according to plan. Now it's time to find the right home builder for you.
When selecting a building partner, what should you consider? Here are a few things we find important:
A Good Fit – Are you comfortable with your building team? Make sure you have a good rapport and that they fully understand your needs and desires.
Flexibility – How does your builder handle changes? Ensure they can adapt to unforeseen circumstances or modifications to your plan.
Work Crews– Who does your builder have on the job site? Find out if they work with experienced and reliable crews.
Vendors – Who does your builder work with? Research their suppliers and subcontractors to ensure they are reputable and provide quality materials.
Allowances vs Actual Numbers – Are you signing a contract based on allowances with a risk of going over budget, or are you signing a contract based on your actual selections? Make sure you understand the terms and potential costs involved.
Start by searching online for terms like "Custom Home Builder Wisconsin" or "Custom Home Builder Near Me." Once you have a list of potential builders, check out their websites and see if their work aligns with your preferences. Are the homes they've built consistent with your style? Do they have a process that makes sense to you?
Take the time to research and interview potential builders, read reviews, and ask for references. By doing your homework, you can find a builder that will help make your dream home a reality.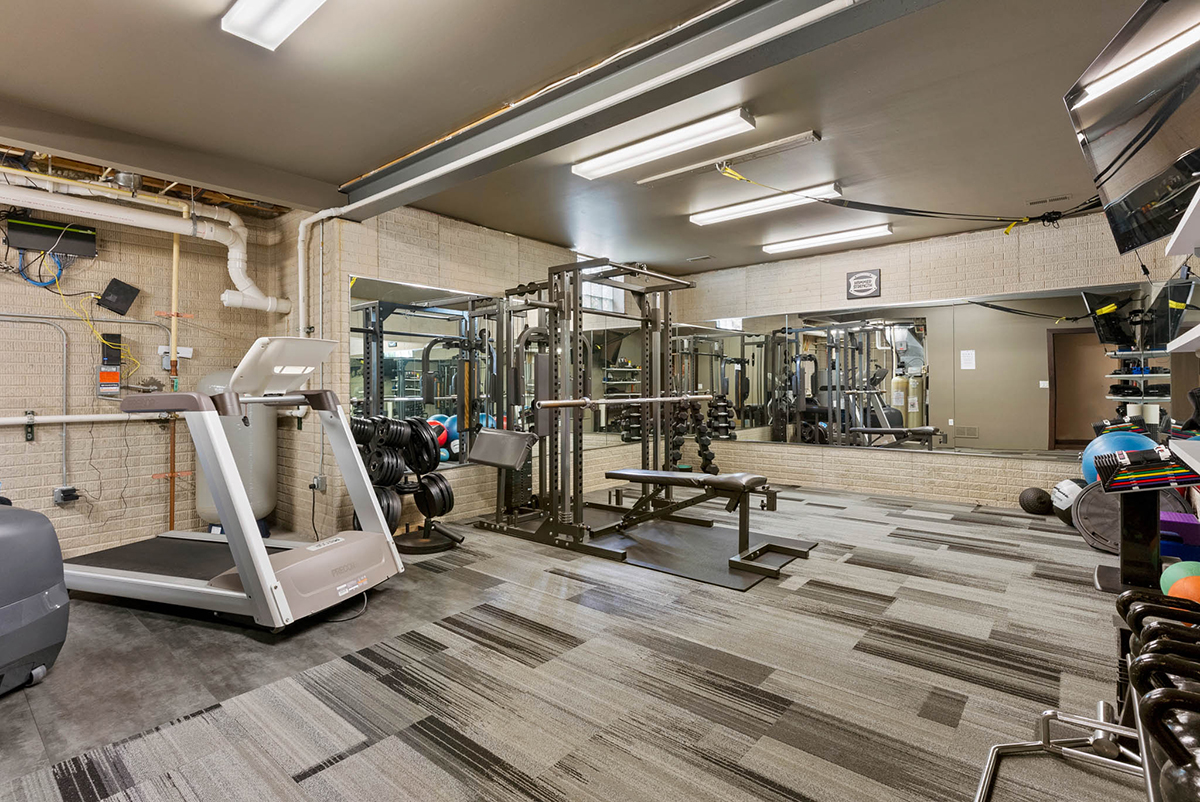 Questions To Ask Potential Home Building Partners
Once you've narrowed down your list of potential builders, reach out to each one and schedule a meeting. This is an important step in the process, as it will allow you to get to know the team and get a feel for their working style.
When meeting with potential builders, come prepared with questions. Doing so helps to get to know them and their process, and whether they are a suitable match for your needs. Here are some questions to consider:
Why should I hire you?
What is your fee structure?
How do your fees compare to other builders?
What makes you different from other builders in this market?
What type of warranty do you provide, and what is your philosophy on warranty?
How long have you been building?
How many homes do you build per year?
How many homes will you have under construction at the time my home will be built?
How do you handle changes?
How many Change Orders would you consider average in building a home?
Do you supervise the building yourself, or do you have site supervisor?
Can I meet the person who will be running my job?
(For our answers to these questions, head over to our FAQ page)
After meeting with each builder, take some time to compare your notes and decide which one is the best fit for you. At the end of the day, you want to select a team that makes you feel comfortable and confident in their ability to build your dream home.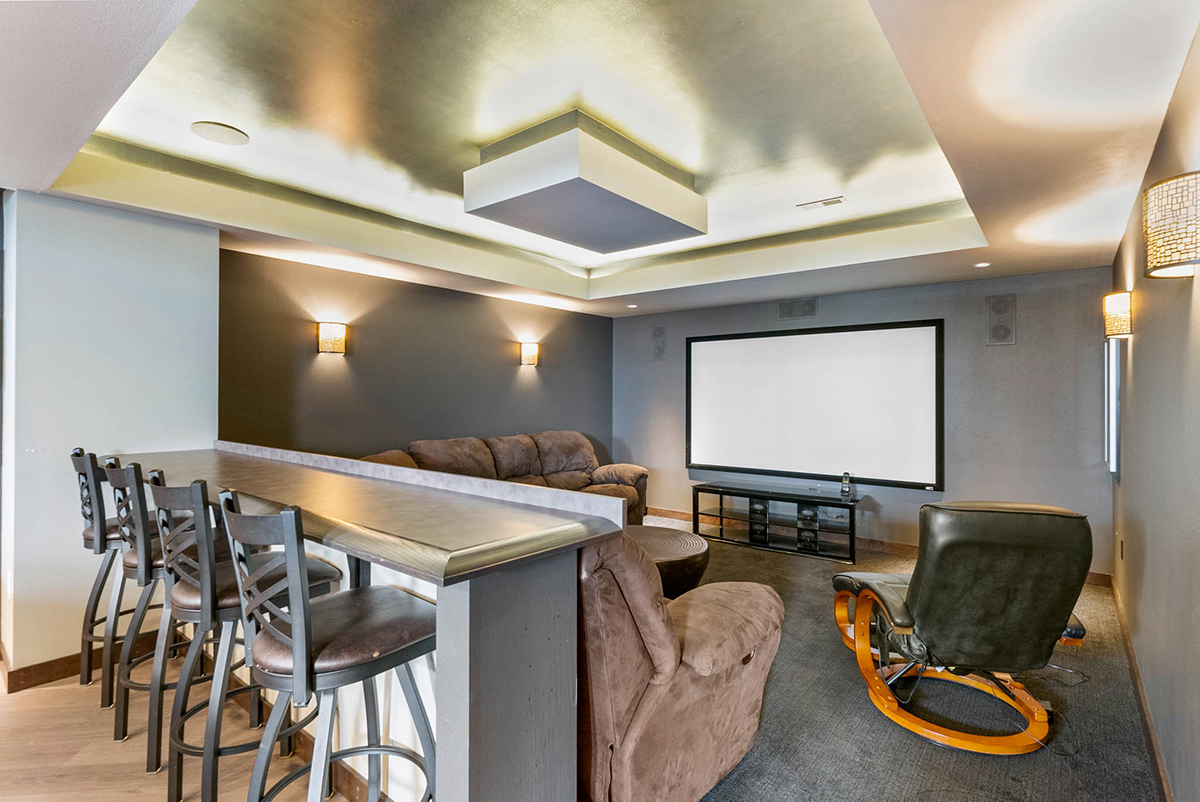 Benefits of Working With A Design-Build Firm
If you're considering building a custom home, partnering with a design-build firm is the best way to make your vision a reality, without any surprises. Here are just a few of the many benefits of working with a design-build firm:
One Point of Contact – When you work with a design-build firm, you'll have a single point of contact throughout the entire process. From start to finish, your project manager will be there to answer any questions and keep you updated on your home's progress.
Streamlined Process – Design-build firms offer an all-in-one solution for their clients, handling everything from the design of your home to selecting materials and overseeing construction. This streamlined process is much more efficient than working with separate contractors for each stage of the project.
Build to Suit – Design-build firms can build homes to suit any specific need or preference you may have. Are you looking for a home with a specific type of layout? Do you want to go fully custom or have unique construction requirements? Your design-build team should be able to take your dream and create a home that's perfect for you.
Flexibility – Design-build firms have the unique advantage of handling both the design and construction of your home, making them much more flexible than traditional builders. If you decide to make a change mid-construction, your team should be able to easily accommodate it.
Budget Control – One of the most significant benefits of working with a design-build firm is their ability to help you control your budget. A good design-build firm works with its clients to determine a budget and then designs a house according to that budget. They closely monitor costs and make sure everything stays on track. If unexpected costs come up, they'll work with you and offer creative ways to save money without sacrificing quality.
Quality Control – Design-build firms have a vested interest in ensuring your home's quality is top-notch. With a network of trusted subcontractors and tradespeople, they can guarantee that only the best materials and craftsmanship are used in your home.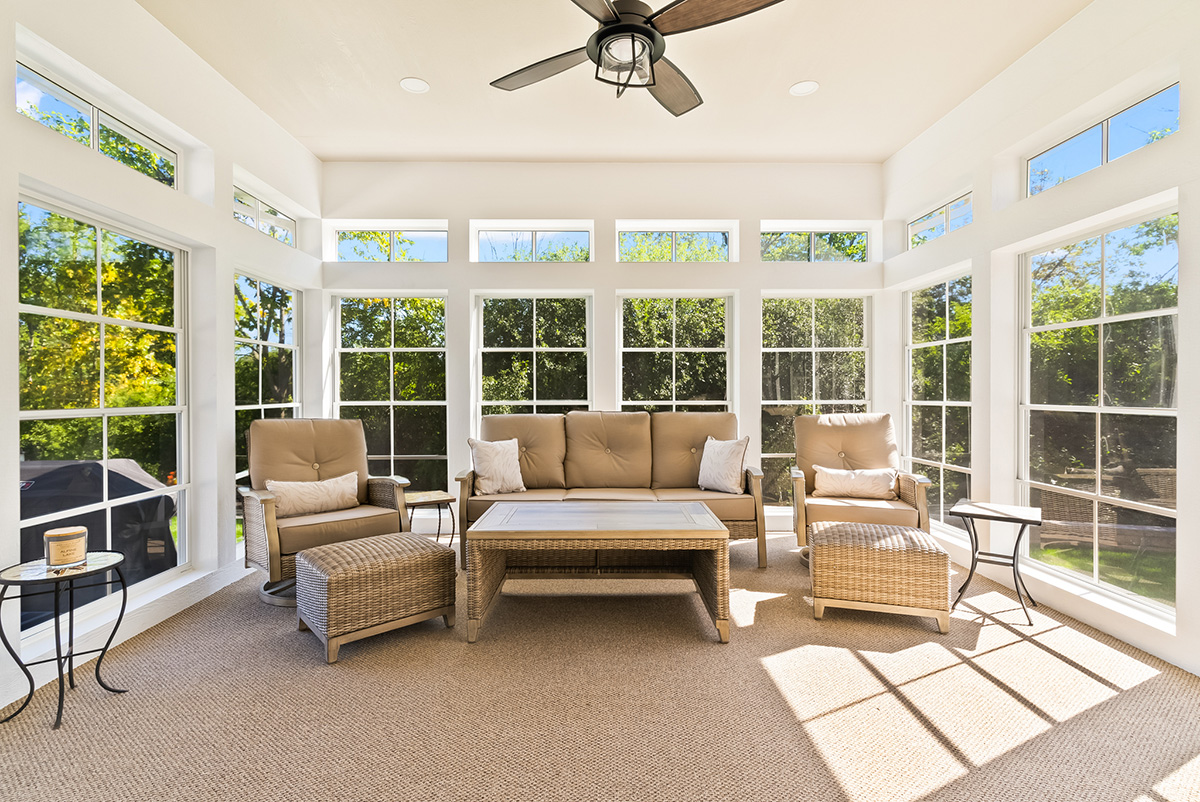 Thinking About Building A Custom Home In Wisconsin? Get Started With A Complimentary Design & Budget Consultation With Our Award Winning Team At Ware Design Build.
If you're considering building a custom home in Wisconsin, we'd be thrilled for the chance to be your home-building partner. At Ware Design Build, our team's passion is in crafting homes that are not only unique and high-quality, but also tailored to each family's needs. From the initial design to the final touches, we're committed to working closely with you every step of the way, making your dream home a reality.
Reach out to us today for a complimentary design & budget consultation. Let's embark on this exciting journey to create your perfect custom home together. With Ware Design Build on your team, you can rest assured that you're in capable hands as we transform your vision into a beautiful, comfortable living space for you and your family.