Breathe New Life Into The Home You Love
You've worked hard to find a home in a stunning location with untapped potential. Now it's time to pour heart and soul into your space to make it all you imagined it to be.
Whether you've just moved in with a dream or you've fallen out of love with your once beautiful home, it's never been easier to transform your space into something you feel proud of.
You don't need to sell your home and leave your neighborhood to achieve that new home feel. Save precious time and money by designing your dream home right where you are. At Ware Design Build, we bring new functionality, design, and style into your home to create a personal touch that meets all your family needs and more.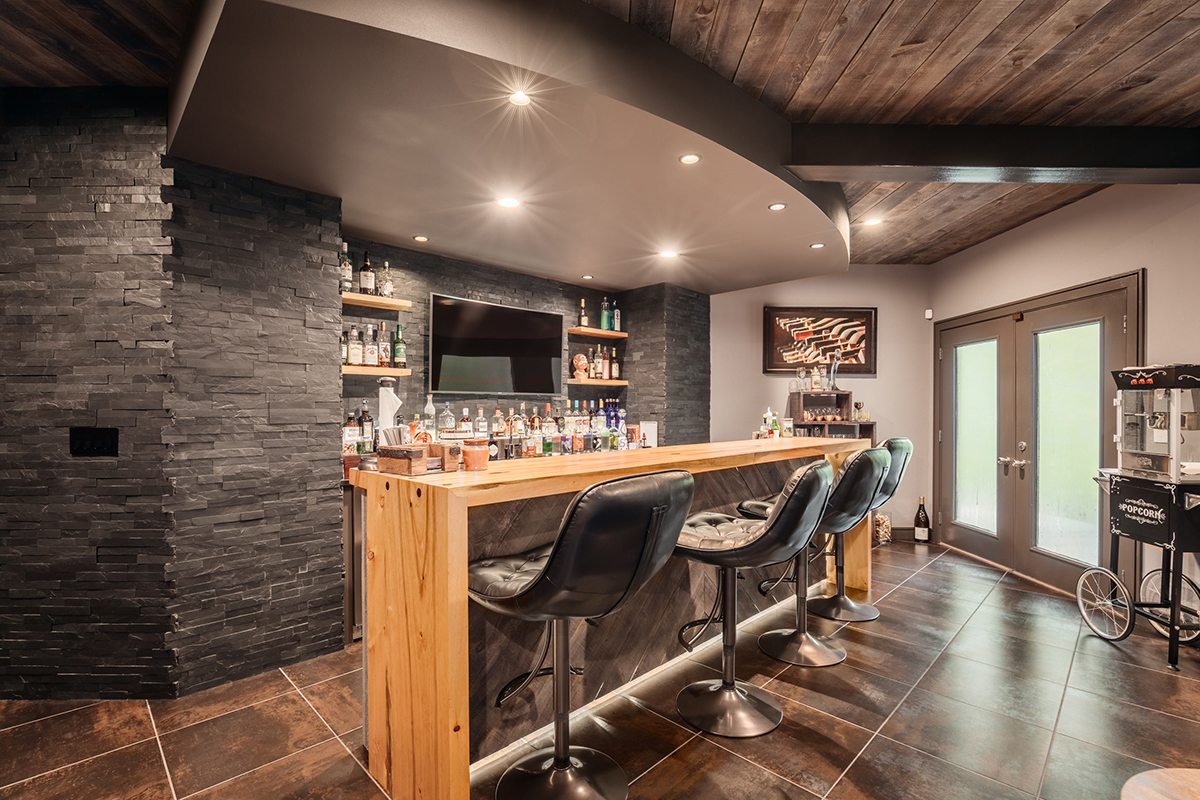 Our Home Remodeling Process
Your dream home isn't out of reach with Ware Design Build. With four decades of experience behind us, we've built a reliable, honest, and resilient team that can tackle any job, big and small. With an established streamlined approach, you'll be guided through an effortless step-by-step process that eliminates any guesswork and stress involved with designing a home. 
We begin to create the conceptual design concepts for your individual home.
Create plans, elevations, 3D models and begin selecting finishes. 
With your approved floor plans and elevations, we create the project documents, which will begin to translate your vision into reality.
We are now ready to build your home with the perfect harmony of size+quality+cost!
We strive to create distinctive architecture and efficient designs that fit your needs and reflect your personality.
Each Ware home is as different as the lifestyle it was designed for.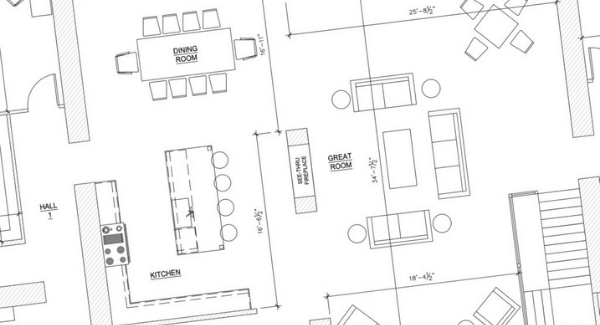 Home Remodeling & Renovation Gallery
Imagine the best minds in the industry curating your vision and managing it right through to completion. We guarantee that our level of care, detailed approach, and fully-transparent process creates exceptional results that speak for themselves. Gather inspiration from our winning designs below.
FAQ's About Home Remodeling & Renovations 
You start by making a plan. Decide what you want to accomplish and what your budget is. Do you want a new kitchen? A bigger bedroom? Maybe an extra bathroom? Once you know what you want, the next best way to get started is to find inspiration online or in magazines. Look at pictures of houses that inspire you. Maybe it's a modern look, or maybe it's a traditional feel that makes your heart sing.
Once you get an idea of what style you like, take out some paper and write down everything on your wish list (open concept? marble countertops? skylight?). You'll almost never get everything on the first try, but it's best to start working with a plan.
You may want to consider hiring a designer to help with the planning process. At Ware, we have a team of extraordinary designers in-house that can be invaluable assets for planning an efficient, functional, and beautiful new space.
When you hire a design-build firm to remodel your home, you're hiring a team of experts who can take care of everything from designing the new space to overseeing the construction. This can save you a lot of time and hassle since you won't have to deal with multiple contractors or coordinate different phases of the project.
Design-build firms also tend to be more affordable than hiring separate designers and builders, and they can often help you save money on materials and construction costs. Plus, since they have firsthand knowledge of the construction process, they can suggest ways to make your renovation more efficient and cost-effective.
Most importantly, design-build firms typically offer fixed-price contracts, which means there are no surprises or hidden costs once the project is underway. This can help you stay within your budget and avoid costly delays. And since the firm is responsible for both the design and construction phases, you'll have one point of contact throughout the entire process, from start to finish.
One of the best ways to make sure you stay within budget is to create a detailed renovation plan and stick to it. Start by making a list of everything you want in your new space (new kitchen, bathroom, laundry room?) and then prioritize each item. Depending on your budget, you may not be able to get everything exactly how you want it, but prioritizing can help you decide what's most important to you and your family.
When possible, hire a design-build firm that offers fixed-price contracts. This will ensure that there are no unexpected costs during construction and will help you stay on track with the budget you've created for the project.
That depends on how much work is involved and what you want your new home to look like. If it's just a small remodel, it may be cheaper than buying a brand-new house. However, if you're gutting the entire interior and adding additional square footage, it may cost less, in the long run, to buy a plot of land and build a brand-new, custom house.
Two factors that make a big difference are the cost of labor and the cost of materials. The more complicated the project, and the more materials involved (e.g., doing an entire rebuild instead of just adding a couple of bathrooms), the higher the labor costs will be – and this can often push your grand total into new-house territory even if you're not upgrading the square footage.
Hiring a design-build firm will give you an excellent opportunity to discuss your needs and vision for the space with your designer/builder team. During this process, you'll have the chance to create a detailed list of everything you want in your new space. This will help your design-build team have a specific plan for how to meet all of your needs and desires.
Remodeling refers to upgrades you do to your home, while renovations refer to changes you make to the structure of your house. For example, remodeling may include new kitchen cabinets or bath fixtures, while renovation might encompass adding an addition or knocking down a wall so that the layout is more open. You can do a combination of both types of projects to create the home you've always wanted, but be sure to speak with a design-build expert about your vision before breaking ground.
Generally speaking, renovations will require more planning and design, but they also offer the opportunity to achieve a far greater impact on your home.
It depends on the scope of the work you're asking your design-build team to do. The more complicated the renovation or construction that needs to take place, meaning the more rooms that have to be worked on and the more materials involved, the longer it will take. Some simple renovations can be done in a couple of weeks. However, if you're looking to completely remodel your kitchen, bathroom, or bedrooms, it can take longer to design and implement the exciting changes you have in mind.
By getting in contact with us! We will be able to give you a detailed estimate after meeting with you and gathering information about the scope of your project. Generally, the more complicated the project, the higher the price tag will be. But after we have a better understanding of your goals, we can provide you with an accurate cost estimate. We will also help take your vision for your remodel and break it down so you know exactly what needs to happen and ensure every choice you make is in line with your budget and timeline.
Let's Design Your Home to Stand the Test of Time
Schedule A Free Design Consultation
When you select Ware Design Build as your home renovation and remodeling expert, you choose a level of collaboration and care that you won't find elsewhere. This is why we're named as one of the best builders in Milwaukee.
17500 W. Liberty Lane
New Berlin, WI 53146
Monday - Friday: 8am - 5pm
Saturday - Sunday: Closed