Integrity • Quality • Trust
We deliver a true one-of-a-kind homebuilding experience
Ware Design • Build
is an innovative custom home builder and remodeling contractor serving the Milwaukee metropolitan area. With over 40 years of experience, we've mastered the art of providing exceptional
remodeling
, renovation, and new home construction services all across Southeastern Wisconsin. Our specialties include kitchen remodeling, bathroom remodeling, basement remodeling, whole home remodeling,
home additions
, condo renovations, and modern custom homes. We also accommodate
commercial construction
needs through our parent company, Venture Construction Group. What makes us different from other general contractors in Milwaukee is our full-service
design build
approach, which unites architecture, design, and construction services all in-house and under one roof for a seamless and unparalleled building experience.
Custom Homes & Remodels in Southeast Wisconsin
As a luxury custom home builder in Southeastern Wisconsin, Ware Design • Build is the partner you've been looking for to bring your dream home to life. Not only do we create stunning, one-of-a-kind homes, but we also ensure a smooth and enjoyable building process. We are true design-build custom home builders, and our unique, seamless process is what sets us apart.
Every project we undertake is approached thoughtfully and collaboratively, resulting in a truly remarkable home that meets the exact wants and needs of our clients. Working with our team of award-winning Milwaukee area home builders, we will design and build a custom home that perfectly reflects your individuality, style, and way of life.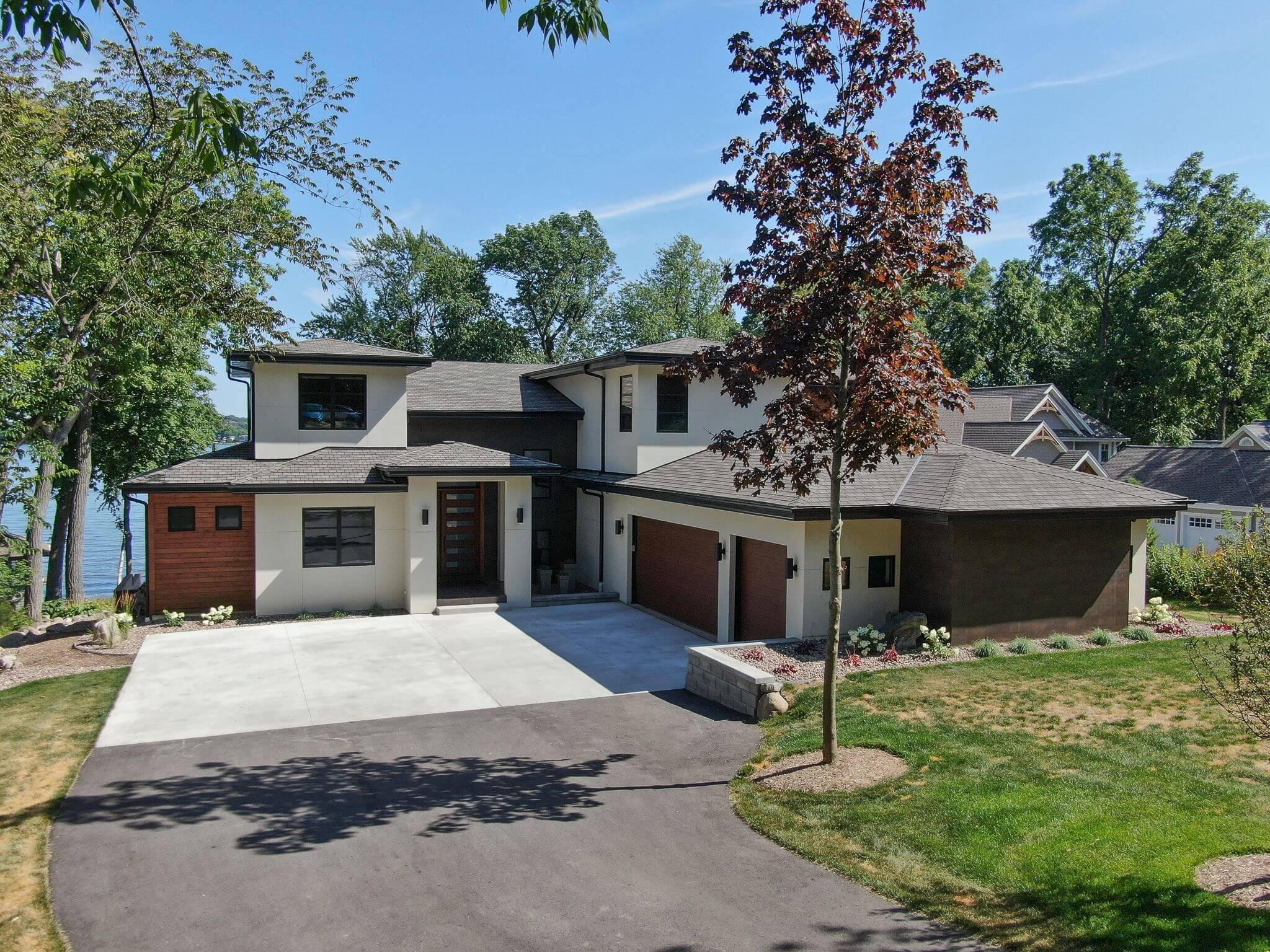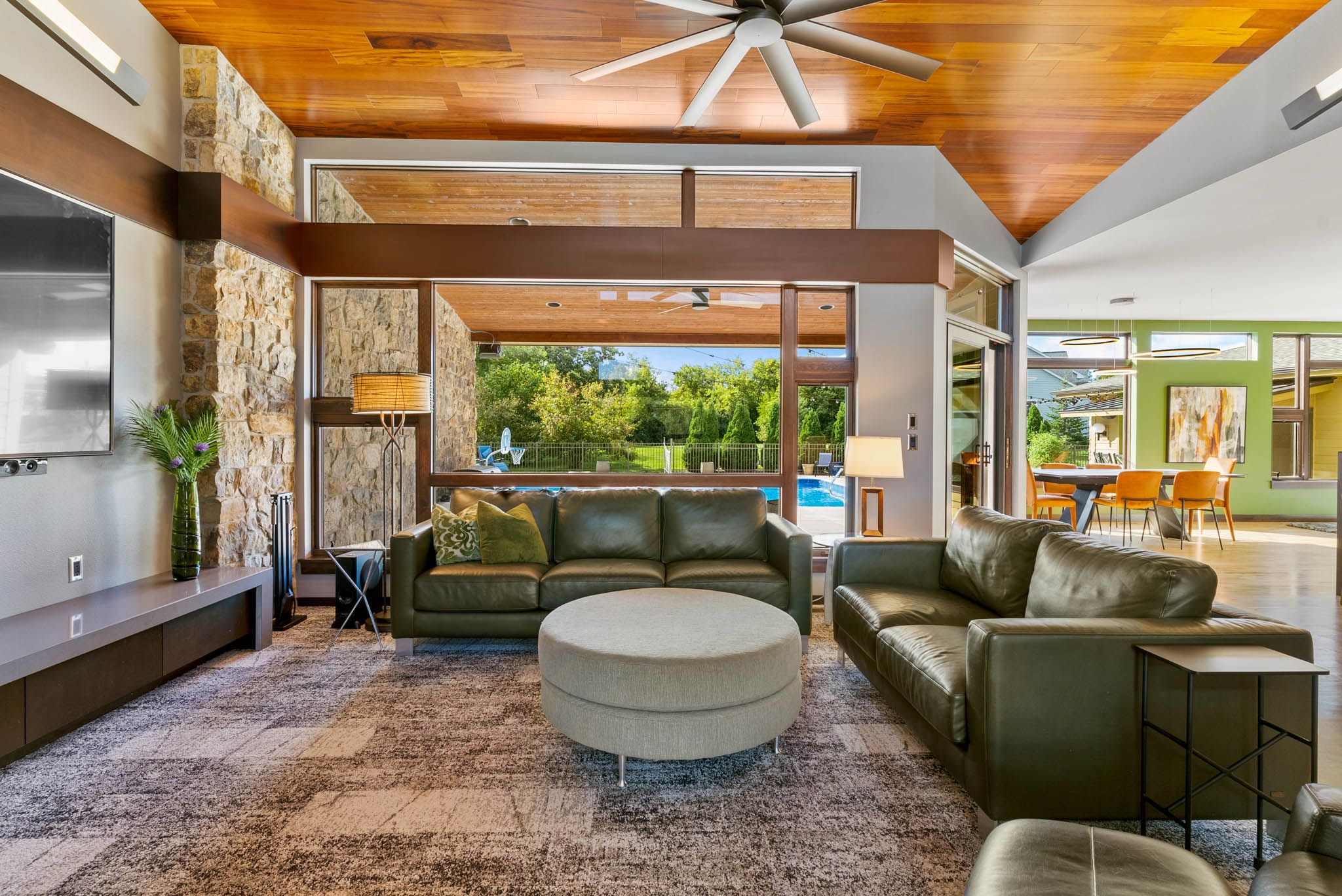 Personalized Service & Precise Planning
Our design process thrives on collaboration. We won't show you floor plans or renderings until we meet with you and listen to you. We'll help you shape your ideas and give you feedback, but for a home to be designed specifically for you, we have to start with a blank page.
That's what good design is. It starts with understanding your vision and designing a home that precisely matches that vision. When that picture becomes clear, we finish the design with floor plans, product choices, materials, colors, and all the fun "extras" that make your home uniquely yours.
Design•Build Expertise & Proven Results
The Design • Build process is not only beneficial but essential in ensuring that your finished home turns out exactly as you dreamed it and that the entire build process goes as smoothly as possible. We collaborate closely with our subcontractors and with you to ensure the design we've envisioned together is brought to life. 
We have the expertise to make sure the job is estimated, planned, and scheduled properly. Decades of experience means we have developed long-lasting relationships with the area's top contractors, tradespeople, and suppliers. Vendors are selected based on their workmanship and integrity, instilling confidence that your project is always in the best of hands. 
When complete, you'll have a home, unlike anything anyone has ever seen – a home that embodies your vision, your ideas, and your life.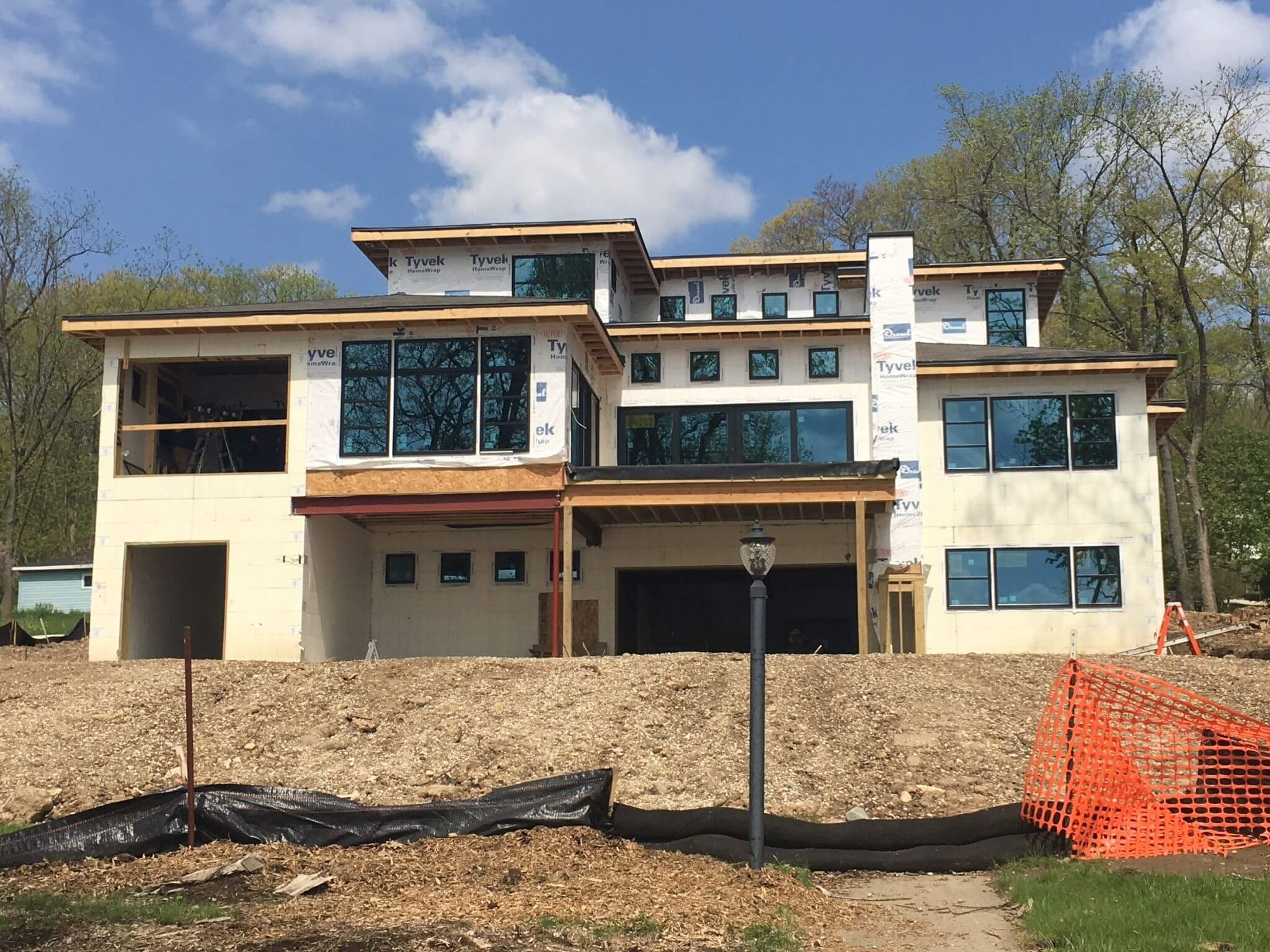 A Team That Will Carry Your Vision To Completion
Ware Design • Build has built a reputation for excellence in the luxury custom home building industry. Unlike many builders that have come and gone over the years, we've stood the test of time, embracing every complex project and challenge that has come our way. It's safe to say there's no project we can't handle. 
Our outstanding team of architects, designers, and builders bring a wealth of knowledge from various building backgrounds to deliver a service that's second to none. We guarantee that no questions go unanswered and no problems slip through the cracks as we guide you through the process of building your home.
Our shared vision to create distinctive contemporary designs and high-end residential construction is ingrained in our work. You'll find there's no better-established, more experienced team to trust with your dream home.
Keesus
The Ware team did a magnificent job in transforming our house. Highly recommend team Ware.
Michael & Kimberley Schulze
Fowler Lake
Dan Eckerman and his team are the best of the best. We used Ware to finish our new $36 million condo development, Fowler Lake Village, in Oconomowoc, WI, and are very pleased.
Jeff Scrima, Fowler Lake Village
Condo Buildout
The quality of the finishes has been excellent, they have had creative ideas in the design journey and creative solutions to problems encountered in the process. We would recommend their services.
Home addition and remodel
We have worked with Ware Design Build on 2 major projects. One was a home addition and the other was an extensive remodel. We are extremely satisfied with our experience on both occasions. The quality of work is excellent. We couldn't be happier with the results and do not hesitate to recommend Ware Design Build.
Bathroom remodel
Thanks to you and your staff for your work on our bathroom remodel project. The project turned out beautifully – just as we had envisioned. The tile work in the shower and flooring was exceptional and really added a touch of class to the finished master bathroom. We couldn't be happier with the result of all your hard work.
Rebuild after a fire
Sadly, my home was destroyed in a fire that was a total loss. The Ware Design Group understood and helped me to best re-create a new construction to mirror my 1920's bungalow. I needed a construction group that could work with my schedule, budget, and timely requests, this company did all that for me kindly, professionally, and made no false promises.
Rebuild after a fire
In March of 2015 we had a house fire and lost everything. Ware Design Build met with us, gathered our ideas and had a set of house plans designed exactly as we had envisioned. Our expectations were not only met, they were exceeded every step of the way.
Lower Level Remodel
In late 2012, we purchased a 1 year old existing home built by Ware Design Build. When we decided to finish our lower level, we immediately thought of Ware. Our lower living area is just what we envisioned – a media center, dining, large bar with granite, a game area, an exercise room, a bedroom with a walk-in closet and a full bath. We couldn't be more thrilled.
Gina and Anthony Gonzales
A wonderful building experience
From the time that we decided to build with Ware Design Build we received amazing service, attention and lots of 1:1 time. It was a joy working with the entire Ware team and we would absolutely build with you again!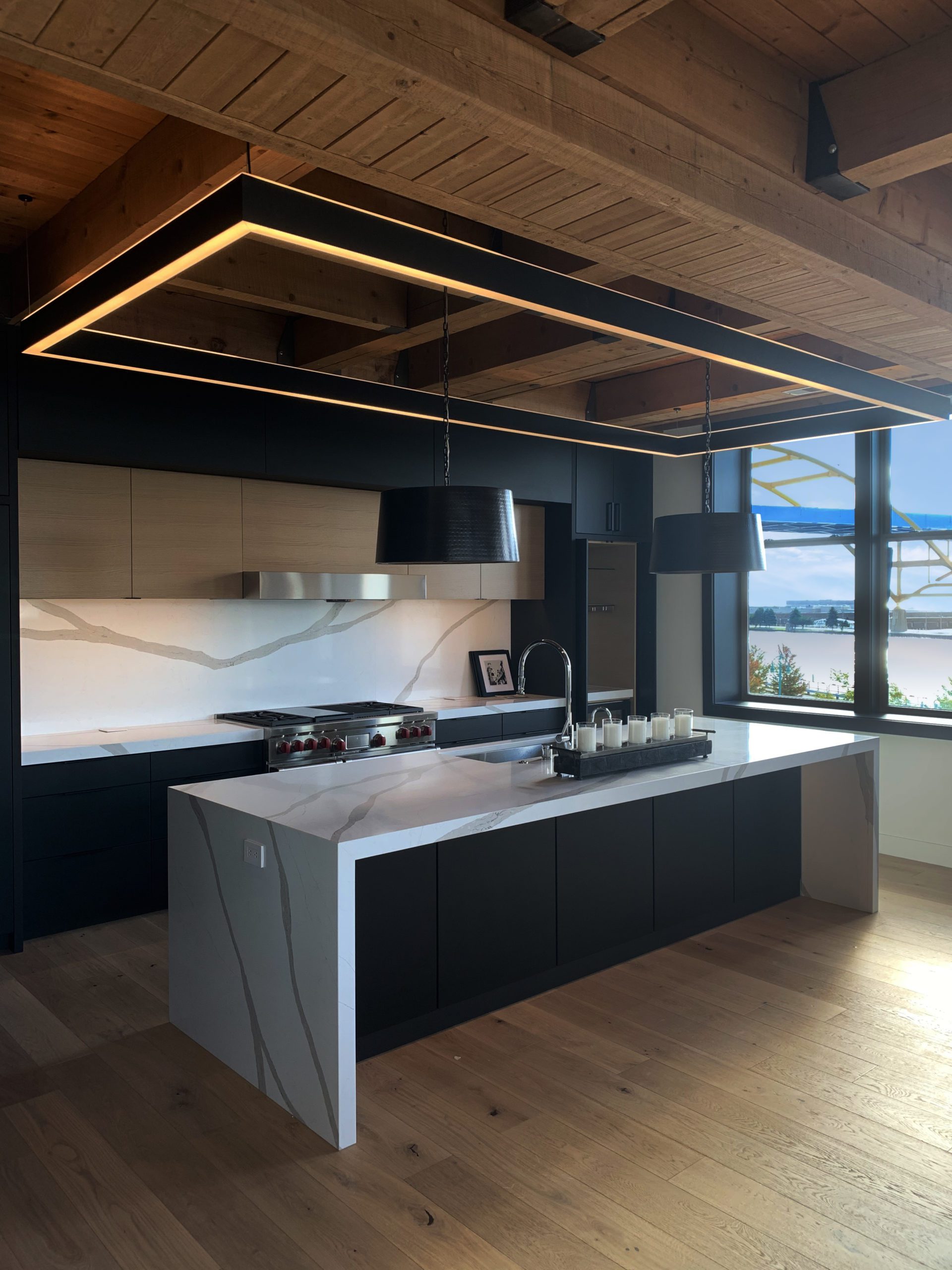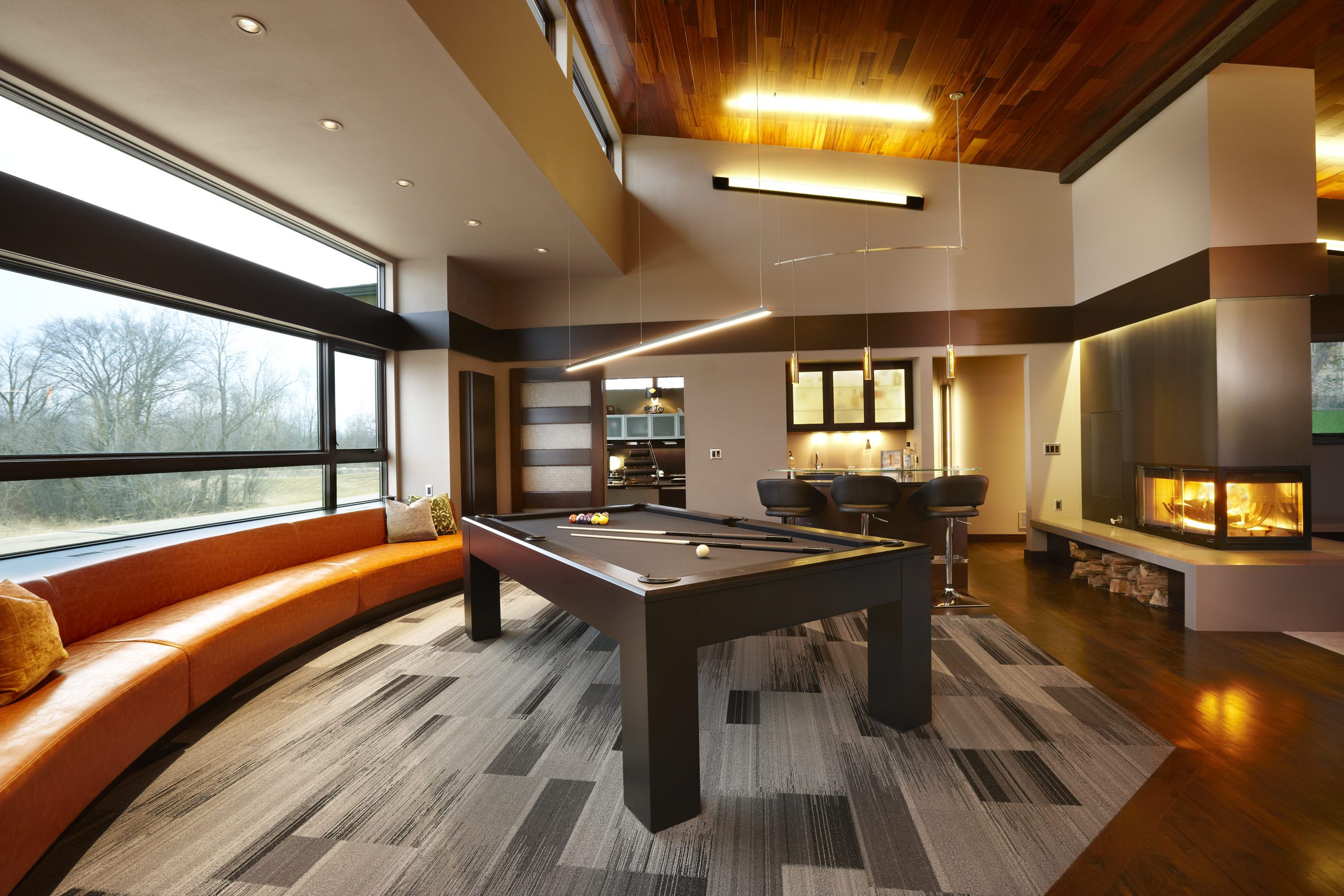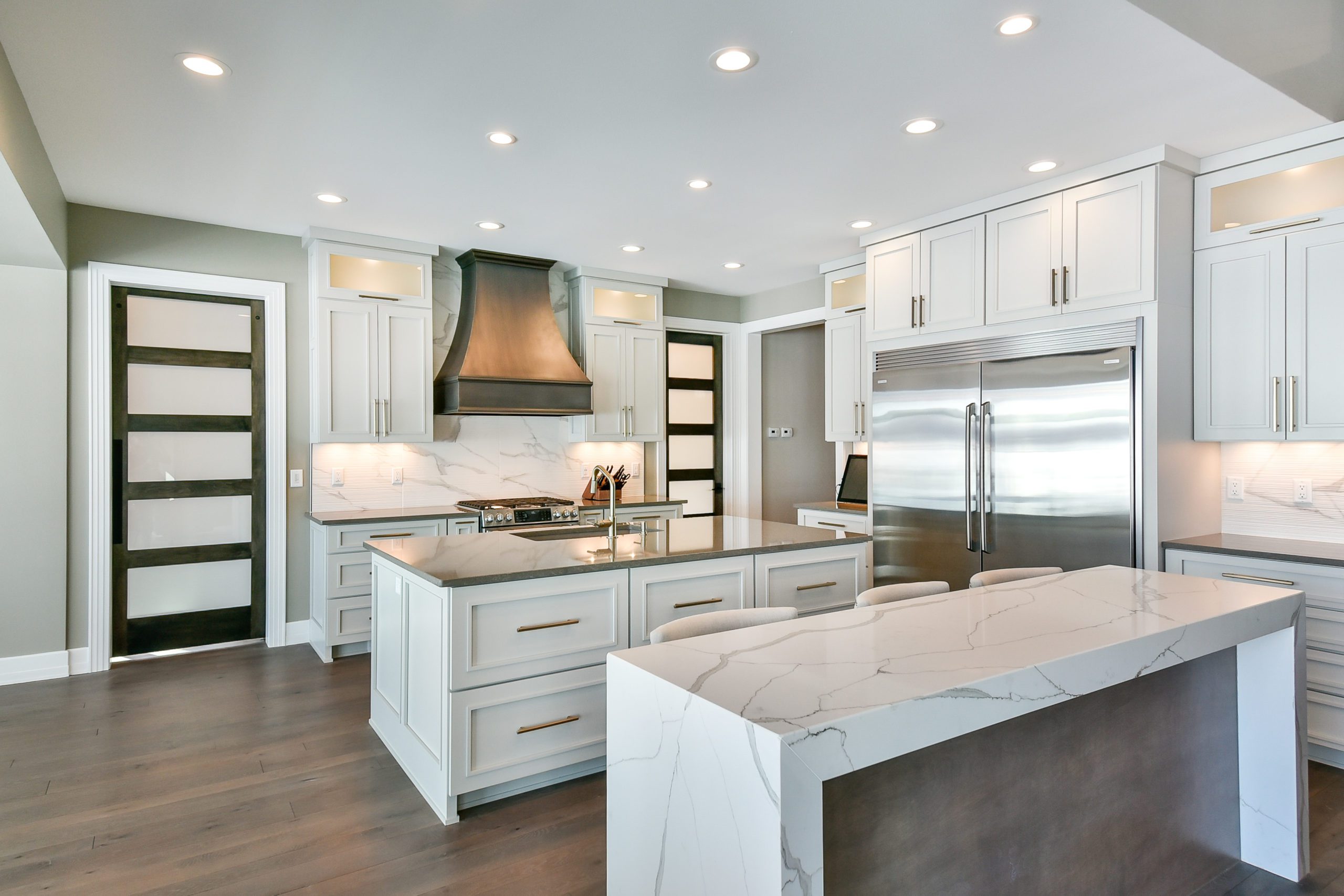 Southeastern Wisconsin's Premier Custom Home Builder
Ware Design • Build stands among the top custom home builders in the Milwaukee area. Our devoted team of specialists are committed to continuously exploring the latest innovations and highest-quality advancements in home-building products, materials, trends, and design ideas. Most importantly, we never build the same house twice. Our homes are as unique as the clients we design and build them for.
If you're considering building a custom home in Southeastern Wisconsin, then we want to be your builder of choice. Whether you already have a home site selected or need assistance in finding the perfect lot, we're here to help. When you select Ware as your home-building partner, you can expect both exceptional craftsmanship and an unmatched level of customer service. Join us on this journey and let us bring your vision to life.
We Design & Build Homes in:
Our Mission is to create unique and efficient designs built with quality and integrity tailored to our clients' vision and budget.