Your New Life In Waukesha County Starts With Your Dream Home
With rich culture, stunning architecture, and charming natural landscapes, it's no surprise that Waukesha County is a sought-after location for families looking to build their dream homes.
Featuring sparkling lakes to the northwest, picturesque forests to the south, and the bustling city of Milwaukee to the east, residents of Waukesha County are spoiled for choice with the perfect blend of urban and rural living.
Start your new life with a premier custom home builder in Waukesha County who will design your home to reflect your ideal lifestyle and personality, while meeting all your luxury, comfort, and functional needs.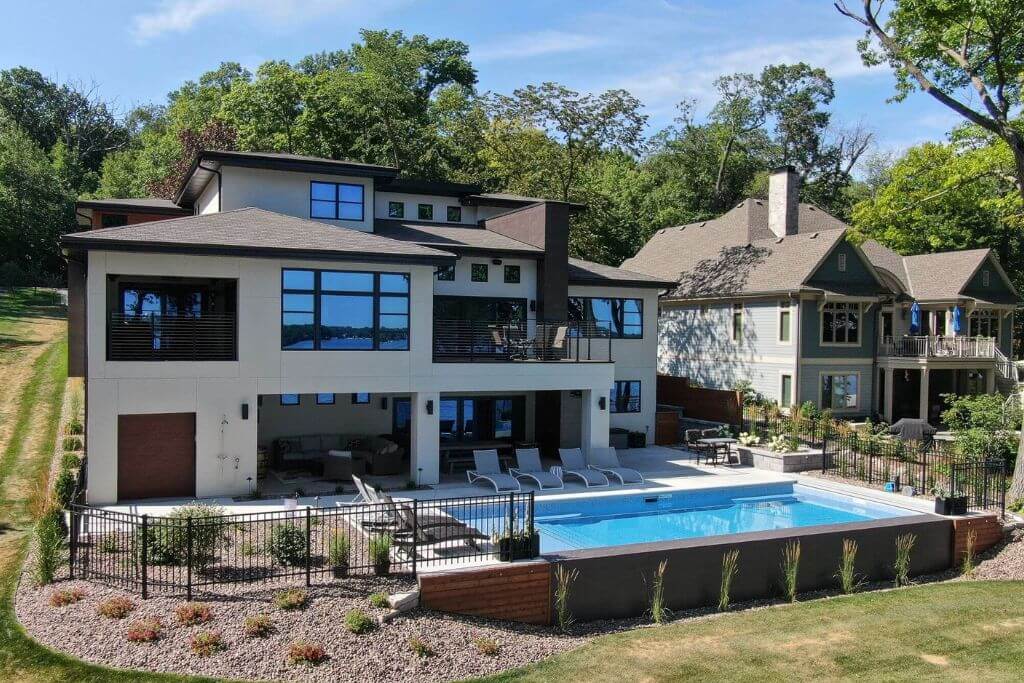 Discover Why Waukesha County Is The Perfect Place To Build Your Dream Home
Prime Location & A Great Selection Of Cities
Ideally nestled between the state capital, Madison, and the largest city in the state, Milwaukee, Waukesha County offers the perfect combination of metropolitan living and natural beauty. The county is also positioned just two hours north of Chicago.
The city of Waukesha is a county seat and a thriving city in its own right. The historical downtown area boasts stunning architecture, antique shops, charming coffee shops, high-end restaurants, and upscale amenities.
Other cities, towns, and villages like Pewaukee, Mukwonago, Brookfield, Elm Grove, Menomonee Falls, and Muskego offer their own unique history, culture, and downtown areas. With sophisticated and affluent locations sprawled across the county, you are sure to find the perfect place to call home.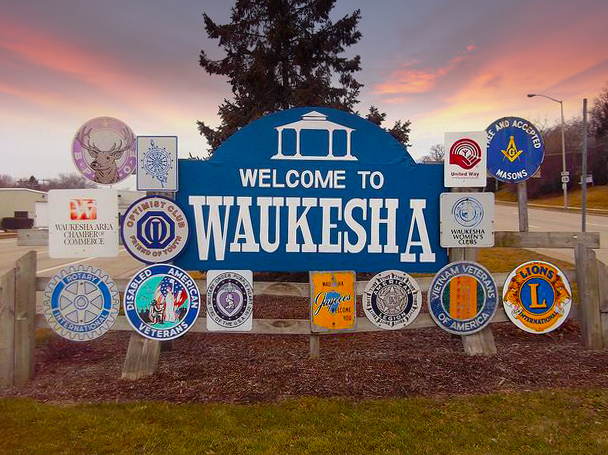 Natural Beauty & Attractions
Northwestern Waukesha County is known as the Lake Country, thanks to its abundance of crystal blue lakes that were unearthed from glaciers over 15,000 years ago. The Lake Country attracts tourists from across the globe for its stunning scenery and rolling hills, as well as its range of boating, fishing, and swimming opportunities.
Southern Waukesha County is equally as beautiful and is quite a hidden gem. The southern unit of Kettle Moraine State Forest features glacial hills, lakes, mountain biking and hiking trails to explore. The stunning Fox River Park is also a favorite spot for locals, offering recreational activities for the whole family.
Enjoy these natural attractions on your doorstep for the perfect weekend getaway, or better yet, build your dream home overlooking the beautiful surroundings.
Nationally Recognized Schools & Higher Education
Waukesha County communities are spoiled for choice with an array of excellent school systems, performing highly in all standardized national tests.
The Waukesha County is home to world-class higher education institutions, including the Waukesha County Technical College, Carroll University, and The University of Wisconsin–Milwaukee at Waukesha.
Nearby, The Marquette University, The University of Wisconsin–Milwaukee, Milwaukee School of Engineering (MSOE), and The University of Wisconsin-Madison are all in close proximity of Waukesha County and offer some great partnerships with local industries.
And the list doesn't end there, the county enjoys a wonderful selection of private and public schools, and higher education institutions to choose from.
Cape Cod Style Homes, Coastal Style Homes, Colonial Style Homes, Contemporary Homes, Cottage Style homes, Country french, Craftsman Style Homes, Farmhouse Style Homes, Fully Custom Homes, Georgian Style Homes, Green Homes, Lake Homes, Log Homes, Luxury Homes, Mediterranean Style Homes, Modern Farmhouse, Modern Rustic, Modern Style Homes, Mountain Style Homes, Ranch Style Homes, Rustic Homes, Timber Frame Homes.
Cities: Big Bend, Brookfield, Butler, Chenequa, Delafield, Dousman, Eagle, Elm Grove, Hartland, Lac La Belle, Lannon, Menomonee Falls, Merton, Mukwonago, Muskego, Nashotah, New Berlin, North Prairie, Oconomowoc, Pewaukee, Summit Village, Sussex, Wales, Waukesha. 
Lakes: Beaver Lake, Big Muskego Lake, Fowler Lake, Golden Lake, Lake Keesus, Lake Lac La Belle, Little Muskego Lake, Lower Genesee Lake, Lower Nashotah Lake, Lower Nemahbin Lake, Middle Genesee Lake, Moose Lake, Nagawicka Lake, North Lake, Oconomowoc Lake, Okauchee Lake, Pewaukee Lake, Pine Lake, Upper Genesee Lake, Upper Nashotah Lake, Upper Nemahbin Lake.
Make Building Your Dream Home Simple With The Best Home Builders in Waukesha County
Book An Obligation-Free Consultation With Us Today.
We create homes that are first of their kind, designed for your life moments. Schedule a free design and planning consultation to discuss your new home construction in Waukesha today.
Monday - Friday: 8am - 5pm
Saturday - Sunday: Closed