We Build Beautiful Custom Homes in Brookfield, WI
If you're looking for custom home builders in Brookfield, WI, look no further than Ware Design Build. We specialize in building stunning, one-of-a-kind, custom homes that are designed to perfectly compliment your distinct needs and way of life.
No two homes we build are alike. That's because we take the time to get to know you and your family, and we work with you to design a home that reflects your unique style and personality. Whether you have a specific vision for your dream home or you need help bringing your ideas to life, our team of home builders in Brookfield, WI will work closely with you every step of the way to ensure your home is just the way you want it.
Our years of experience in the custom home building and construction industry means we have the knowledge and expertise to handle every aspect of your build, from start to finish. So whether you're looking for a new construction home or you need a renovation or addition, we can help.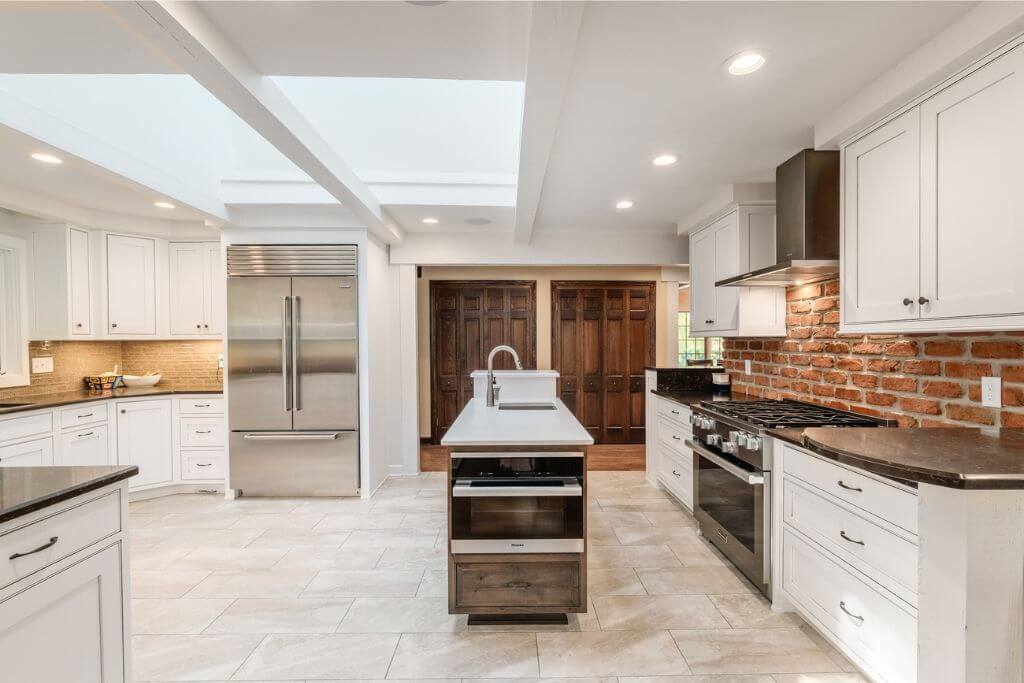 Luxury Custom Home Builders in Brookfield, Wisconsin
At Ware Design Build, we understand how important your home is to you, and it is our goal to provide you with the highest quality custom home building experience possible. Building a custom home in Brookfield, WI should be a fun and exciting experience, and we will do everything we can to make it just that. We believe that your home should be uniquely suited to your needs and lifestyle, and our team of skilled home builders will work tirelessly to make your dreams a reality.
We also realize that determining certain aspects of your future house might be difficult at times. Our staff is experienced enough to guide you through the entire process so that you can move forward with confidence as you prepare to build your new dream home.
Brookfield, WI is a booming area and a great place to raise a family. We would be honored to help you build your dream home here. We know the area well, and we're looking forward to designing a convenient, functional, and elegant luxury house for you and your family. It is our goal to make the home building process as smooth and stress-free as possible for you. So please, don't hesitate to contact us today to get started. We can't wait to help you build the home of your dreams.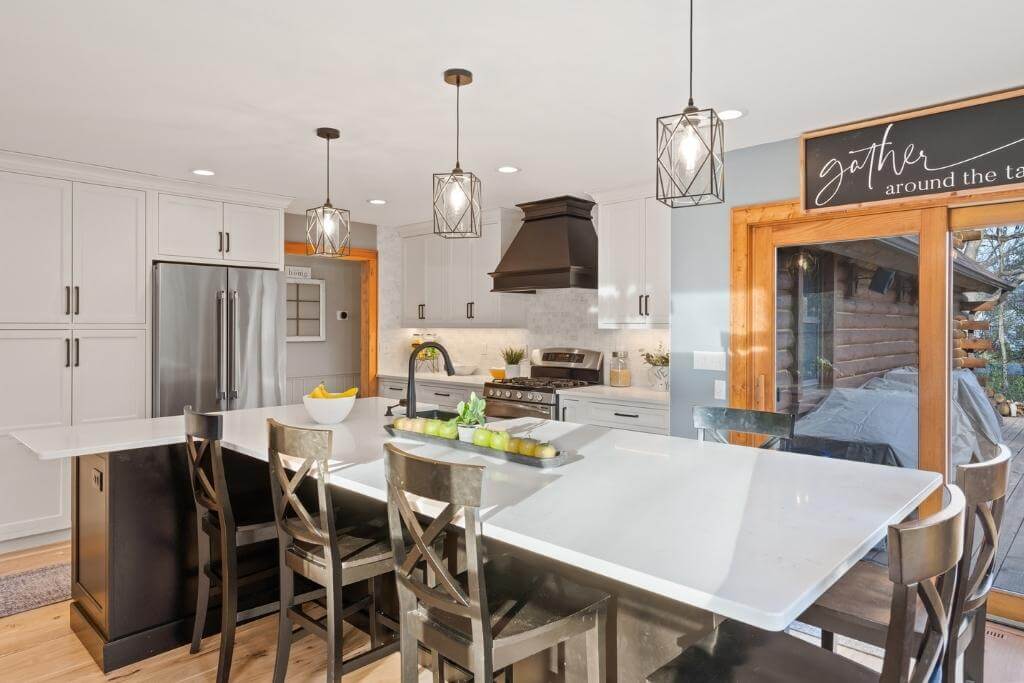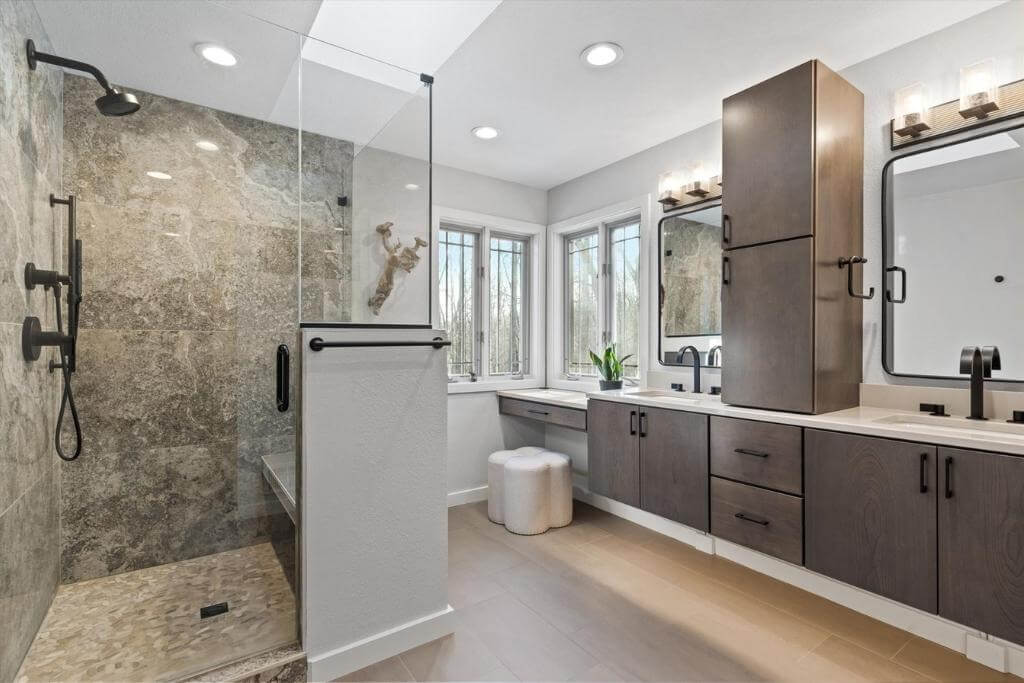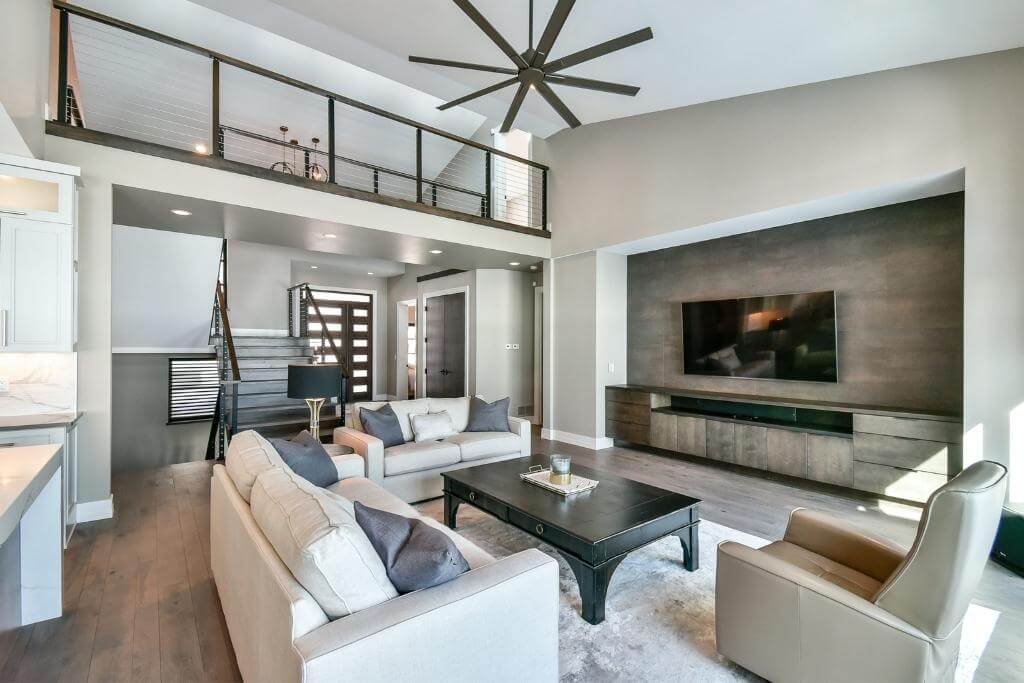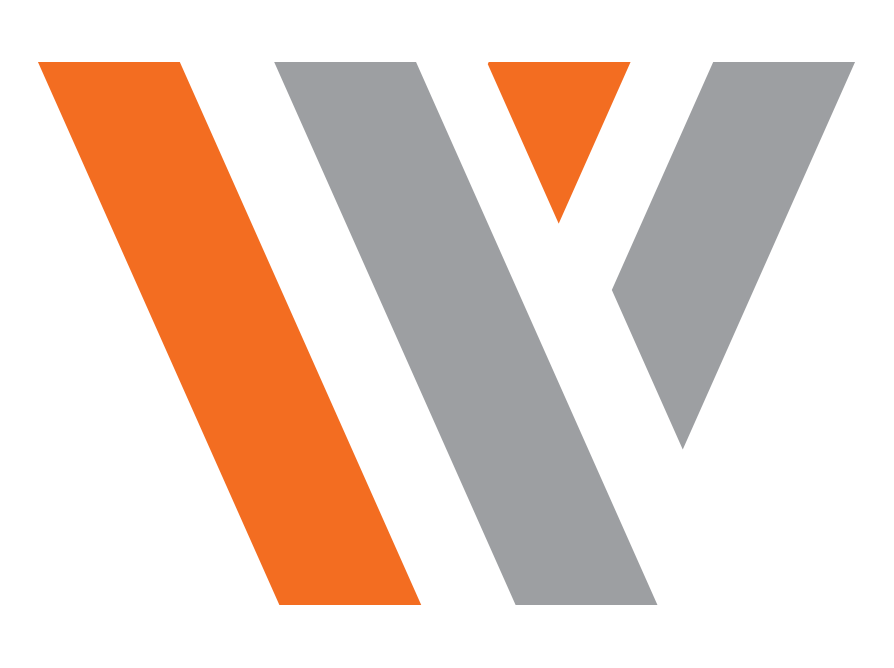 Experience an Unparalleled Home Building Journey in Brookfield, WI
If you're ready to get started on building your dream home in Brookfield, WI, contact Ware Design Build today. We would be honored to help you achieve your goals and make your home-building dreams a reality. We look forward to meeting you and hearing your plans for your new home. Call us today at 262-303-4935 or fill out our online contact form to get started.
The finest craftsmanship and attention to detail.
Where quality meets luxury.
Without great quality, what else really matters? When you choose Ware Design Build, you're choosing a company that puts quality and luxury above all else. Using only premium materials and superior craftsmanship, we work with your budget, lifestyle, and family needs to create your dream home. Our custom homes are built to stand  the test of time – both in terms of style and durability. We've built our reputation on a foundation of remarkable workmanship and attention to detail coupled with outstanding customer service. You won't find a better luxury custom home builder in Southeastern Wisconsin.
Your home is an extension of you and your family. It's the personal details that make it special – the things that reflect your style, your hobbies, and your way of life. At Ware Design Build, we understand that every family is different. That's why we take the time to get to know you, understand your needs, and create a home that's completely customized just for you. Whether you prefer a classic, traditional style, or something more modern, we can take your vision and make it a stunning reality. From the initial draft mockups to the final finishes, we'll work alongside you to choose the unique details that make your house a home.
A seamless building experience.
You deserve the best, and that's what we deliver. We take care of every detail, so you can sit back, relax, and enjoy the ride. Building your dream home should be an enjoyable experience, not one filled with stress and headaches. Our team of highly skilled architects, designers, and builders will handle every aspect of the build, from start to finish. From acquiring the necessary permits to coordinating with subcontractors, we'll take care of it all. We guarantee that you can expect only the best in terms of service & communication from our team. Also, you can rest assured that your home will be built on time and on budget.
Customer satisfaction is always our #1 priority. We ensure your house will be precisely what you dreamed of every step of the way. Our journey together involves transparent, open communication that includes a detailed description of the project scope and budget during every phase of the process. We never rush into the building process. Instead, we take extra time, in the beginning, to collaborate with you and ensure you're 100% satisfied and confident in the vision we'll be creating together. Our time-tested approach eliminates surprises, misunderstandings, and other mistakes that can happen in complex construction projects. You'll have peace of mind knowing you chose the right partner.
Our Collaborative Home Building Process
We're raising the standards for new home construction by striving to do things differently with out-of-the-box designs, streamlined client collaboration, superior craftsmanship, and uncompromising quality. With our tried-and-true approach, you'll be guided through an effortless step-by-step process that eliminates any guesswork and stress involved with designing and building a home.
You'll need a location to start building! If you need assistance in finding a property, we can help.
We begin to create the conceptual design concepts for your individual home. 
Create plans, elevations, 3D models and begin selecting finishes. 
With your approved floor plans and elevations, we create the project documents, which will begin to translate your vision into reality.
We are now ready to build your home with the perfect harmony of size+quality+cost!
We strive to create distinctive architecture and efficient designs that fit your needs and reflect your personality.
Each Ware home is as different as the lifestyle it was designed for.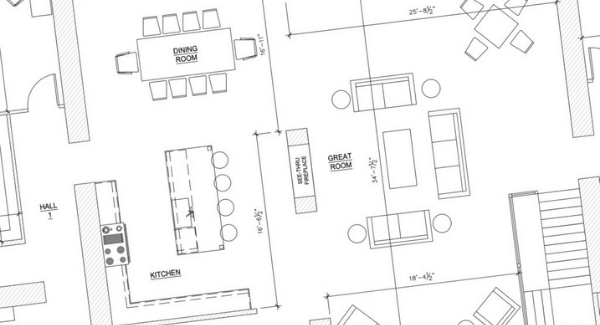 Brookfield, WI Information & Statistics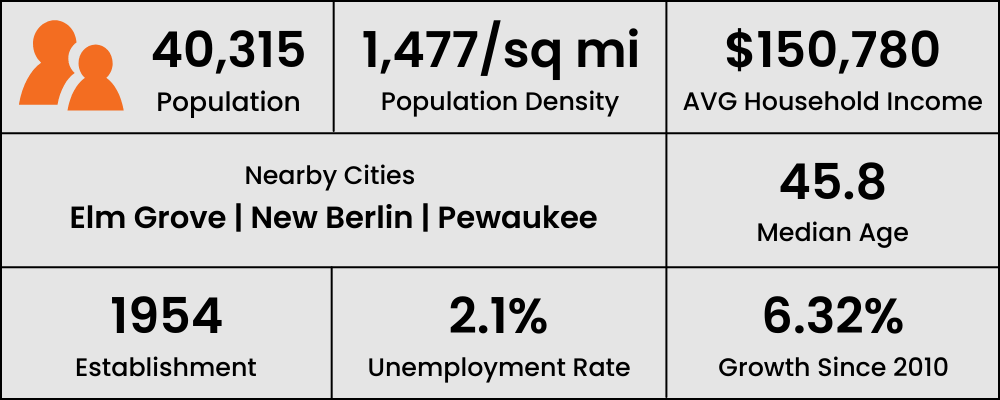 Brookfield is a beautiful city in Waukesha County, Wisconsin located just minutes from Milwaukee. As of the 2010 census, the city had a population of 37,920. Brookfield is the second-largest city in Waukesha County after the City of Waukesha.
The city was officially incorporated in 1954, and since then it has grown to become one of the largest and most vibrant communities in Wisconsin. It offers residents a high quality of life with its excellent schools, safe neighborhoods, an abundance of parks and recreation facilities, top-tier restaurants, and a strong economy.
The Corners of Brookfield is a "walkable" environment with local businesses, stores, and restaurants within some high-end suburban housing. If being outside isn't your thing, Brookfield Square mall allows you to shop indoors in a variety of stores. For golf lovers, there's Storms Golf Range and also the Tee Aire Golf practice range. Prairieville Park is a nearby miniature golf course that can be enjoyed by the entire family, as well as Adventure Rock and Wirth Park Aquatic Center in the summer months.
As for schools and education, Brookfield is served by the Elmbrook School District, which includes Brookfield Central High School and Brookfield East High School. The district has been rated "excellent" by the Wisconsin Department of Public Instruction since 1999. For higher education, Marquette University and Carroll University are both just a short drive away.
For those who want to build their own homes, Brookfield is a great place to do it. With ample land and plenty of resources, you can easily find the perfect spot to build your dream home. Brookfield is a great place to raise a family, and its residents are proud of their community spirit and sense of community involvement. The city offers a variety of cultural and recreational activities, and its residents are friendly and welcoming. If you're looking for a safe, family-friendly community with a strong sense of community, Brookfield is the perfect place for you. With its convenient location, outstanding schools, and abundance of amenities, Brookfield is the perfect place to call home.
ZIP Codes: 53005, 53008, 53045, 53072, 53122
Let's talk about your dream home.
Book An Obligation-Free Consultation With Us Today.
We create homes that are first of their kind, designed for your life moments. There's a reason why we work with a select number of clients. We value a detailed and collaborative approach that delivers remarkable results.
Monday - Friday: 8am - 5pm
Saturday - Sunday: Closed