Building Your Dream Home Shouldn't Be Complicated
So you're ready to build your dream home, and perhaps you're not quite sure where to start?
Choosing the right builder can make all the difference to your building experience, and more importantly, the final outcome.
Traditional builders often outsource parts of their building process, or they leave it to you to source and manage. Either way, it can result in a whole lot of confusion and stress when juggling multiple contractors at different stages of the building process.
The undeniable truth is: that this overwhelming experience doesn't always deliver your vision. More often than not, when multiple hands are on your project, you're bound to encounter miscommunication, unnecessary delays, and blame-shifting between contractors. This can feel as if you're the only person championing your vision, and the sole responsibility falls on you to ensure your dream home is what you envisioned.
At Ware Design Build, we bridge the gap between design and construction in the traditional building process by offering a unified design-build partnership that manages everything under one roof.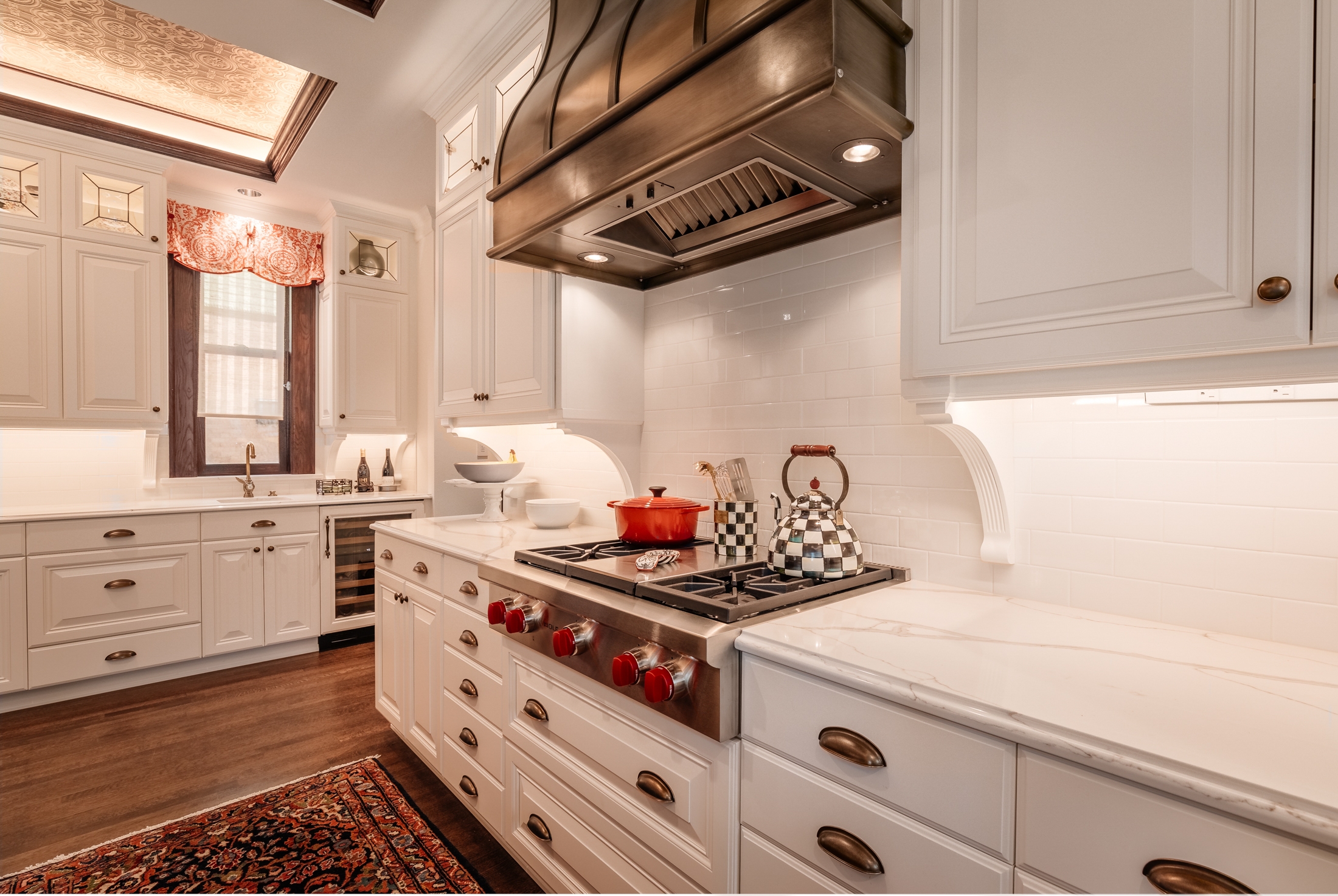 From Design to Build: A Full-Service Approach To Building
Your building experience shouldn't be complicated. After four decades of perfecting our process, we've addressed what other firms couldn't, and created a refined experience that eliminates industry-wide flaws in the traditional process.
As a design-build firm, our team of architects, designers, and construction professionals is entirely in-house. We translate your vision into a seamless building journey and carry it right through to completion with full transparency and clarity. Discover our unparalleled building experience:
Single Point Of Contact
Trust that your vision is managed from start to finish. No questions go unanswered with a diverse team that brings a wealth of knowledge from different industries to your project.
Personalized Service
Our shared vision to create distinctive contemporary designs is why we've never built the same house twice. We work closely with you to create something truly special and unique to your lifestyle, functional needs, and budget requirements.
Full Transparency & Support
Experience better budgeting control with in-house design and construction estimating. You'll have a complete understanding of your costs, custom design, and materials before you sign a thing.
Fast Completion
After 40 years, our unified approach is second nature to us. Our well-established team works side by side to fast-track your project, without outsourcing a single part of it.
Guaranteed Quality
Integrated team collaboration from beginning to end means nothing goes unnoticed. We take on limited projects to ensure our high standards of excellence is unwavering.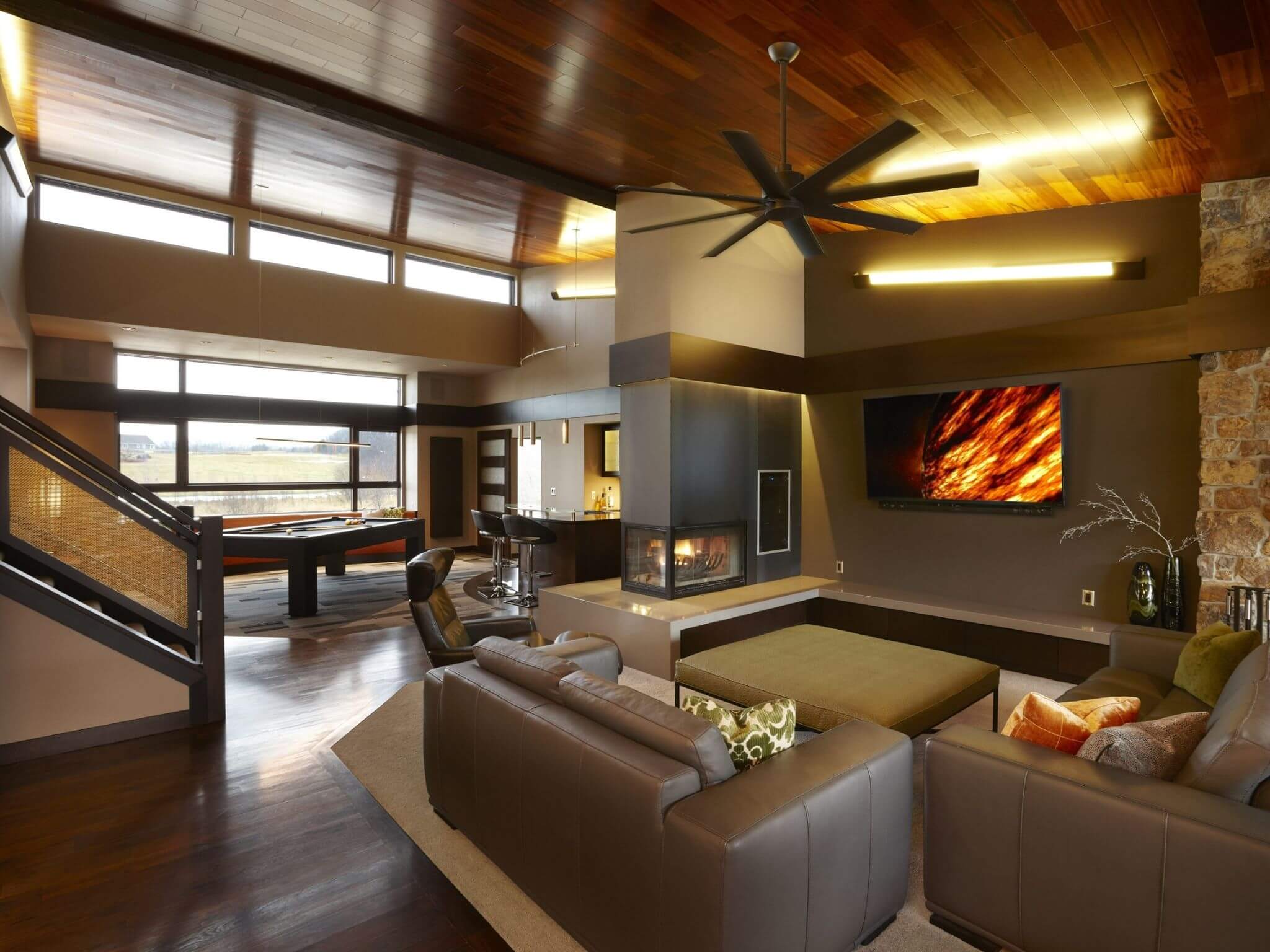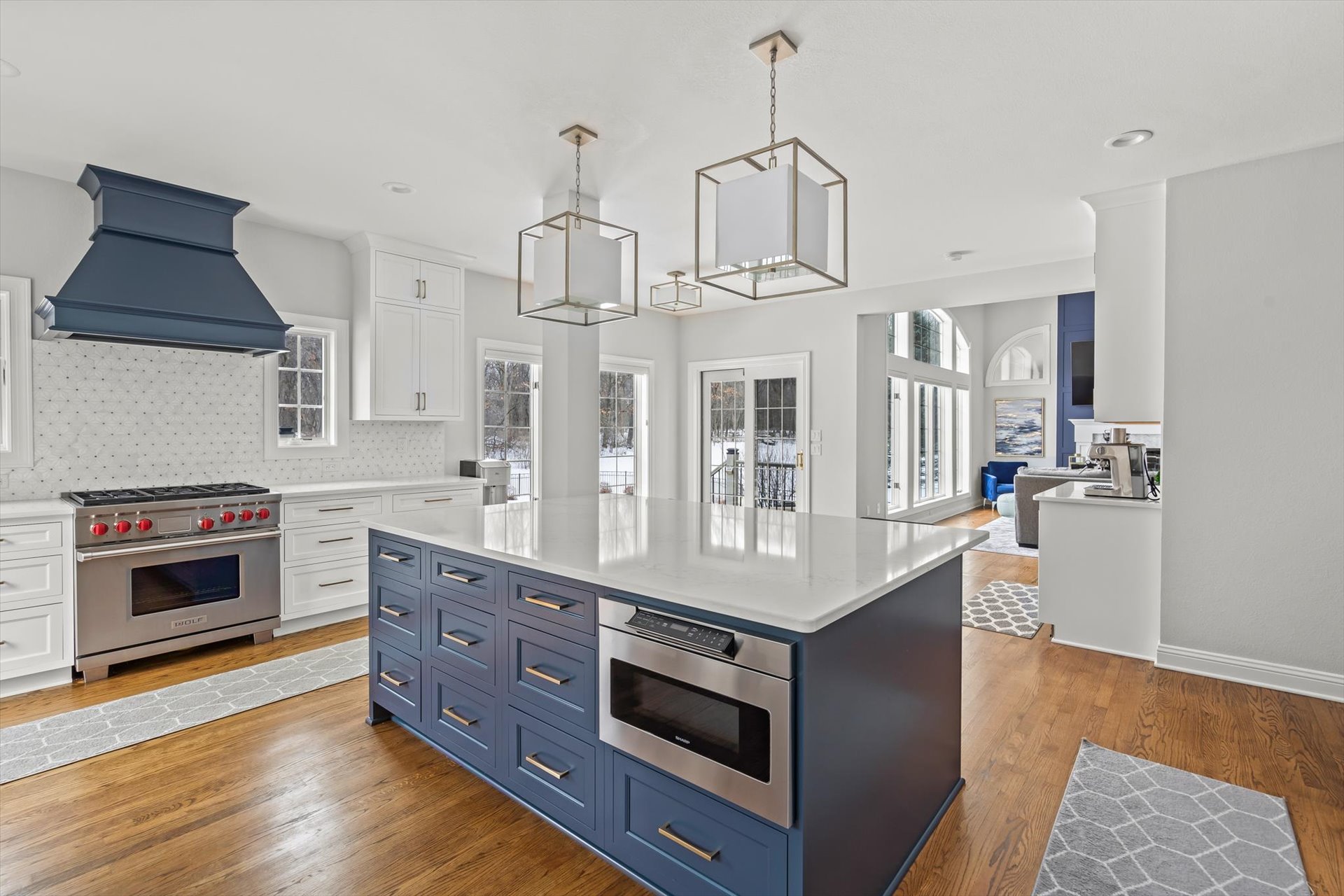 Design Build Construction Gallery
With an in-house team of leading professionals, superior craftsmanship, and uncompromising quality, you'll see why our custom homes are a step above the rest. Discover our gallery of custom home designs.
FAQ's About Design Build Construction
Design-build is a construction delivery method that provides a single point of responsibility for both the design and construction of a project. This delivery method streamlines communication and collaboration between the design and construction teams, resulting in a more efficient overall process.
There are many benefits to using design-build, including:
Improved communication and collaboration between the design and construction teams
A more efficient overall process
Reduced costs
Increased flexibility and creativity
There is no one-size-fits-all answer to this question, as the cost savings of design-build will vary depending on the specific project. However, in general, design-build has the potential to save money by streamlining the construction process and reducing the overall project timeline. A design-build firm can also help you save money by using its relationships with suppliers to negotiate better pricing for materials and labor.
There are a few things to keep in mind when choosing a design-build contractor:
Make sure the contractor has experience with the type of project you are planning.
Ask for references from past clients and or check out their reviews online
Make sure the contractor is licensed and insured.
Get everything in writing before work begins.
Make sure you are comfortable communicating with the contractor and that you feel confident in their ability to deliver the project as planned.
Construction management is a type of project delivery method in which the construction manager acts as an intermediary between the owner and the design team. The construction manager is responsible for coordinating the construction process and ensuring that the project is completed on time and within budget. In contrast, design-build is a delivery method in which the contractor is responsible for both the design and construction of the project. This allows for a more streamlined process and improved communication between the design and construction teams.
Innovatively Designed, Masterfully Built
Book an obligation-free consultation with us today.
Have confidence that your vision is in good hands with a team that has stood the test of time and continues to redefine the standards in contemporary homes.
2385 South 179th Street, Suite B
New Berlin, WI 53146
Mon-Fri: 8am - 5pm
Sat-Sun: Closed