Building Your Dream Home Shouldn't Be Complicated
So you're ready to build your dream home, and perhaps you're not quite sure where to start? Choosing the right builder can make all the difference to your building experience, and more importantly, the final outcome.
Traditional builders often outsource parts of their building process, or they leave it to you to source and manage. Either way, it can result in a whole lot of confusion and stress when juggling multiple contractors at different stages of the building process.
The undeniable truth is: that this overwhelming experience doesn't always deliver your vision. More often than not, when multiple hands are on your project, you're bound to encounter miscommunication, unnecessary delays, and blame-shifting between contractors. This can feel as if you're the only person championing your vision, and the sole responsibility falls on you to ensure your dream home is what you envisioned.
At Ware Design Build, we bridge the gap between design and construction in the traditional building process by offering a unified design-build partnership that manages everything under one roof.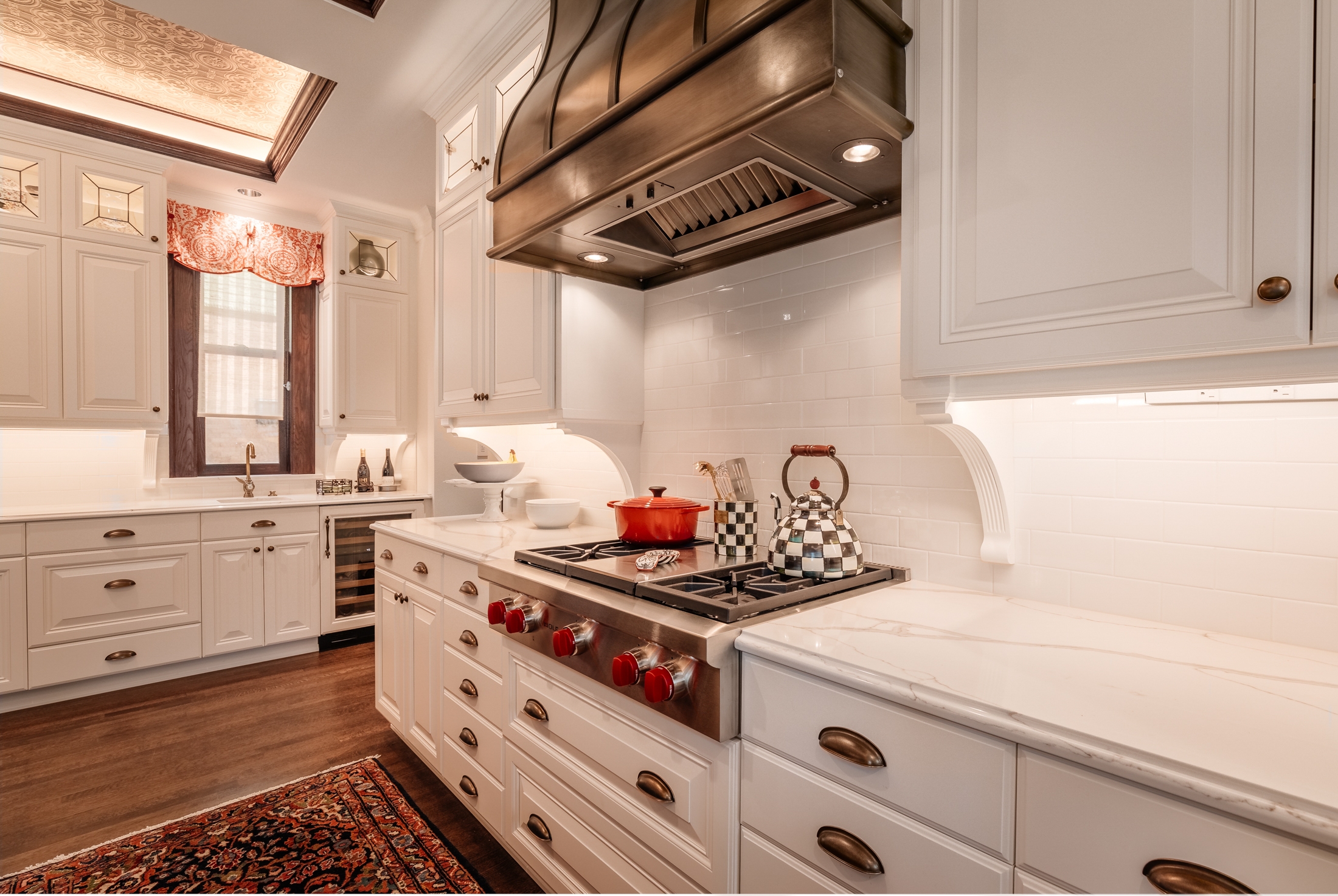 We're more than a builder, we're your building partner. We believe your dream home deserves a dream-building experience that puts you first and empowers you to achieve the home you've always wanted. Say goodbye to multiple contractors with unnecessary obstacles and leave your vision with a capable partner that saves you time, money, and headaches.
We begin to create the conceptual design concepts for your individual home.
Create plans, elevations, 3D models and begin selecting finishes. 
With your approved floor plans and elevations, we create the project documents, which will begin to translate your vision into reality.
We are now ready to build your space with the perfect harmony of size+quality+cost!
Each Ware project is as different as the lifestyle it was designed for.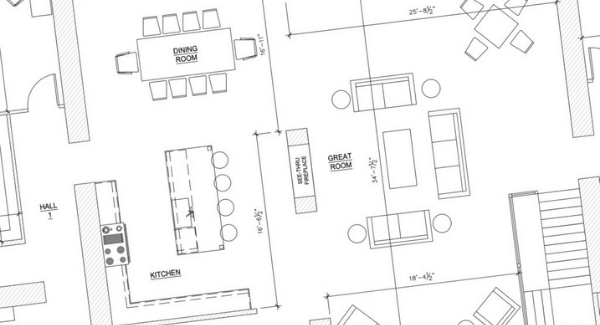 Design Build Construction Gallery
With an in-house team of leading professionals, superior craftsmanship, and uncompromising quality, you'll see why our custom homes are a step above the rest. Discover our gallery of custom home designs.
FAQ's About Design Build Construction
Design-build is a construction project delivery method where a single entity, the design-build firm, is responsible for both the design and construction of a project. This approach streamlines the process, as it eliminates the need for the client to manage separate contracts with architects, designers, and builders. It fosters collaboration, enhances communication, and often results in a more efficient and cost-effective project. 
Using a design-build contractor offers several benefits for a construction project:
Single point of responsibility: A design-build contractor is responsible for both the design and construction phases, which simplifies the process for the client and reduces the risk of miscommunication between separate parties.

Time savings: Design-build projects can have shorter timelines because design and construction phases can overlap, and the contractor can start procuring materials and scheduling work as the design develops.

Cost savings: By working with a single entity, clients can avoid potential cost overruns and delays that may arise from coordinating multiple contractors. Design-build contractors can also provide more accurate cost estimates early in the project.

Enhanced collaboration: Design-build encourages collaboration between the design and construction teams, leading to more innovative and efficient solutions to challenges that arise during the project.

Quality control: Since the design-build contractor is responsible for the entire project, they have a vested interest in ensuring high-quality workmanship and materials throughout both the design and construction phases.

Reduced risk: Clients can eliminate potential legal disputes and conflicts between separate contractors by working with a single design-build entity that takes on the risks and responsibilities of the project.

Customized solutions: Design-build contractors can tailor their approach to the specific needs and preferences of the client, providing a unique and personalized end result.
Working with a design-build firm can save money in various ways. The streamlined process and single point of responsibility often result in better communication, reduced risk of errors, and faster project delivery, which can lead to cost savings. Design-build firms can provide more accurate cost estimates, better value engineering, and improved project coordination, further minimizing potential overruns and unexpected expenses. Additionally, a design-build firm can save money by using its relationships with suppliers to negotiate better pricing for materials and labor.
Choosing the right design-build contractor is crucial for a successful construction project. Here are some steps to help you make an informed decision:
Research: Start by searching online or asking for recommendations from friends, family, or colleagues who have had positive experiences with design-build contractors. Browse through their websites and online reviews to gather information about their reputation, expertise, and past projects.

Shortlist: Create a shortlist of potential design-build contractors based on your research. Consider factors such as their experience in your type of project, the size of their company, and their location relative to your project site.

Check credentials: Verify the contractors' licenses, certifications, and insurance coverage to ensure they are qualified and legally allowed to work on your project. Inquire about any industry affiliations or awards, which can indicate a commitment to quality and professionalism.

Schedule consultations: Meet with the shortlisted contractors to discuss your project requirements, budget, and timeline. Pay attention to their communication style, professionalism, and willingness to listen to your ideas and concerns.

Review portfolios: Ask to see examples of their previous work, particularly projects similar to yours. Evaluate the quality of their design and construction, as well as their ability to meet deadlines and stay within budget.

Ask for references: Request contact information for previous clients who can provide feedback on their experience working with the contractor. Ask about their satisfaction with the completed project, communication, problem-solving abilities, and overall performance.

Compare bids: Request detailed bids from the shortlisted contractors, including a breakdown of costs, timelines, and proposed solutions. Be cautious of extremely low bids, which may indicate shortcuts or lower-quality materials.

Assess contract details: Carefully review the contract terms and conditions before signing. Ensure it includes clear expectations regarding scope, timeline, payment schedule, warranties, and dispute resolution procedures.

Trust your instincts: Choose a contractor who makes you feel confident in their abilities and who you believe will be a good partner throughout the project.
The key difference between design-build and construction management is how the project is organized and who is responsible. In design-build, one company handles both design and construction, making the process simpler and more streamlined. In construction management, design and construction are separate contracts, and the construction manager advises the owner, giving more control and transparency to the owner. The best choice depends on the project's unique requirements and the owner's preferences.
Innovatively Designed, Masterfully Built
Book An Obligation-Free Consultation With Us Today.
Have confidence that your vision is in good hands with a team that has stood the test of time and continues to redefine the standards in contemporary homes.
17500 W. Liberty Lane
New Berlin, WI 53146
Monday - Friday: 8am - 5pm
Saturday - Sunday: Closed