HEAR WHAT OUR CUSTOMERS ARE SAYING
Meehan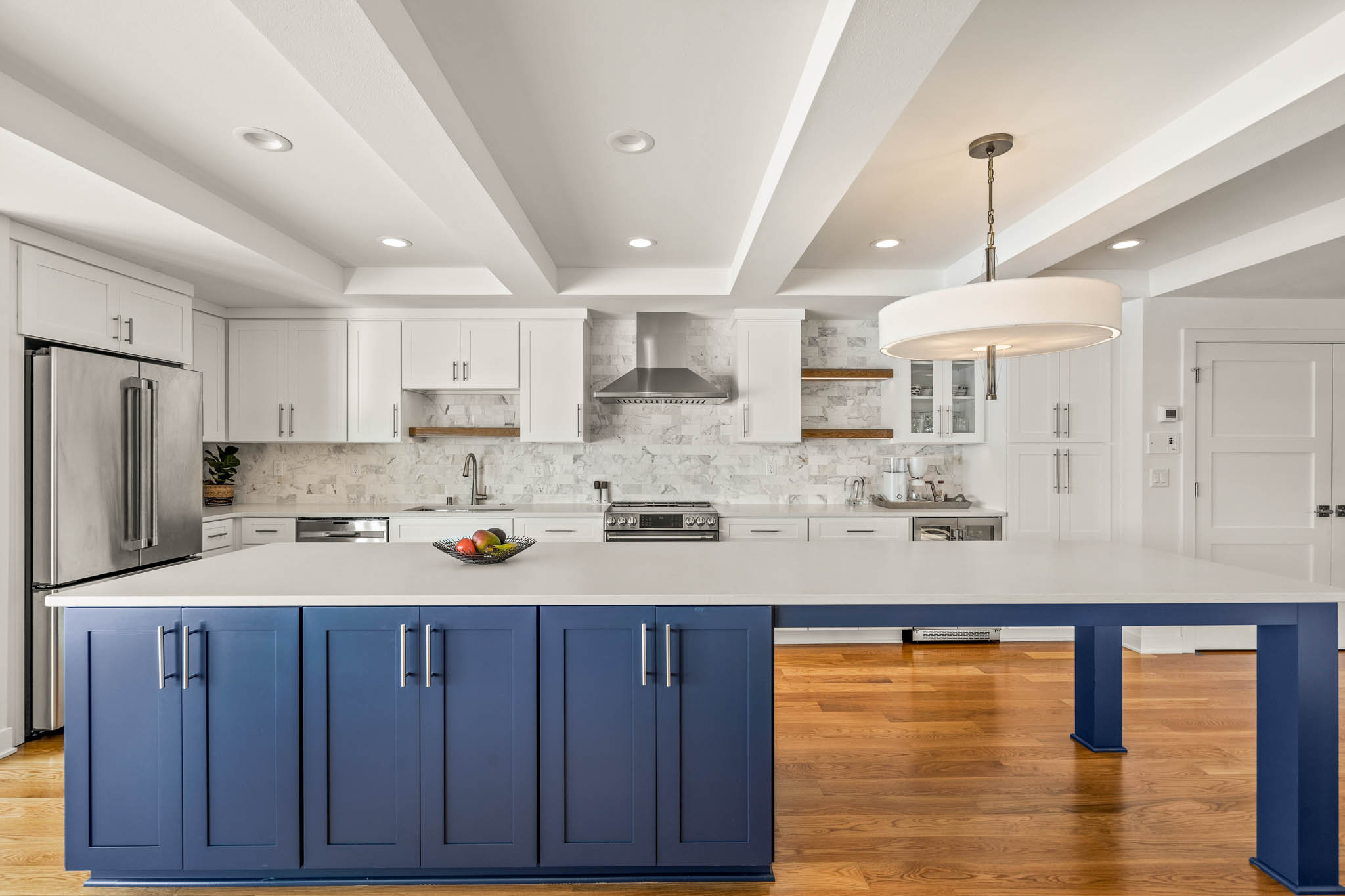 "We could not have been more satisfied with our experience with Ware for our complete condo remodel. From the initial design process through the completion of the project the Ware team was creative, diligent, thorough and professional in helping us to achieve our vision. We faced some challenges related to working with an older building and systems. Their expertise, problem-solving and communication was phenomenal. Questions and concerns were addressed. Every call was returned in a timely manner. Quality contractors and vendors were utilized. The team was flexible, dependable and followed-up quickly with concerns. Larry, Jorie, Justin and Jorge were truly extraordinary to work with! We appreciated their integrity, expertise and authenticity. It's our pleasure to recommend Ware Design Build with the highest regard."
Patty and Pete Meehan
Keesus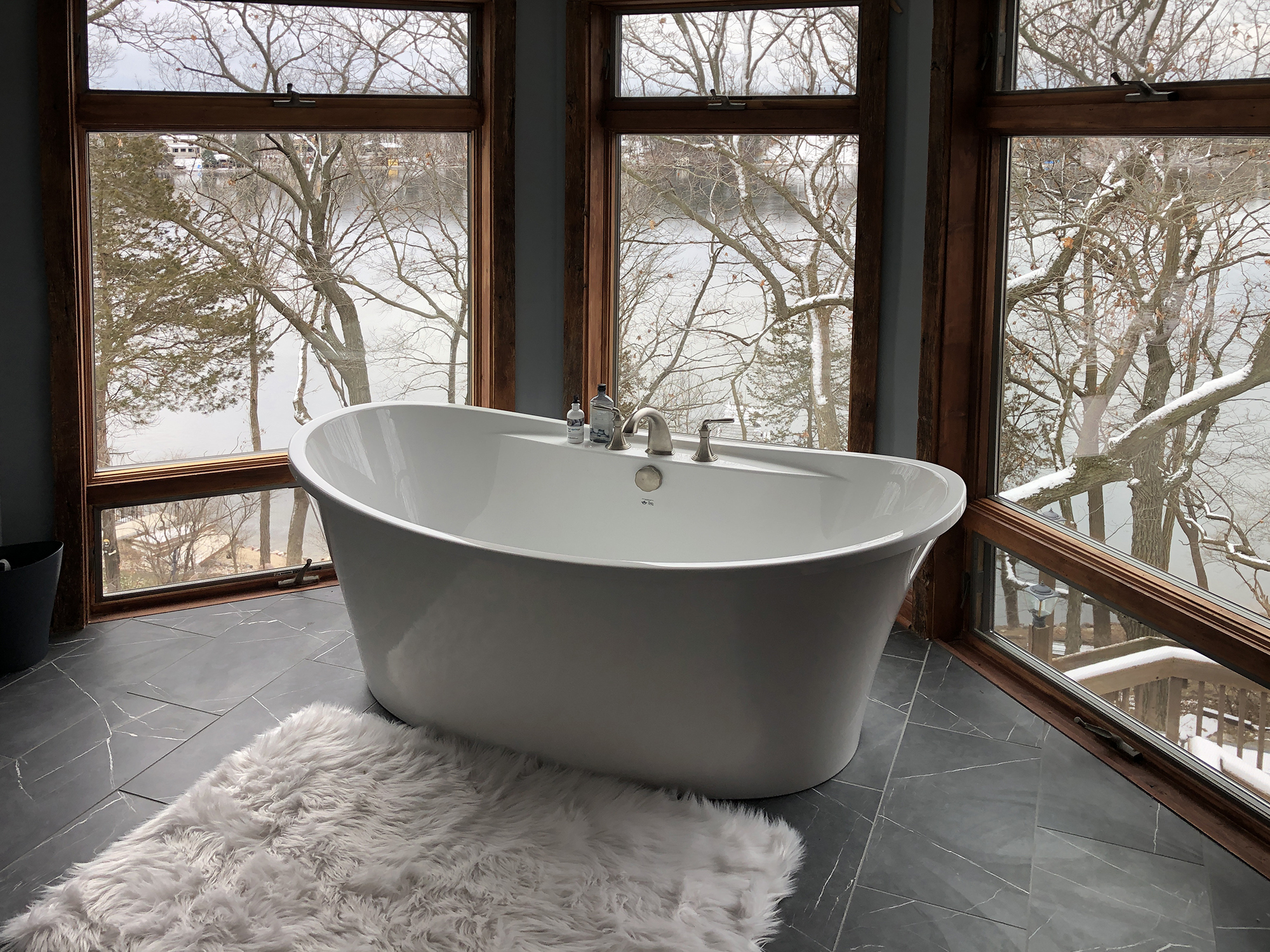 "The Ware team did a magnificent job in transforming our house. The uniqueness of our home - residential feel with commercial steel construction - was a challenge for most builders and designers. Not for Ware. Their unique combination of 2 companies - 1 for residential and 1 for commercial - was the PERFECT solution to our needs. We had the residential "touch" needed to refresh a commercial look and feel. The quality of work, attention to details and personal follow up by the project manager and even the CEO made us feel we were getting the best they had to offer. And all of this was done during the craziness of the 2020 flu. Highly recommend team Ware."
Michael & Kimberley Schulze
Panzenhagen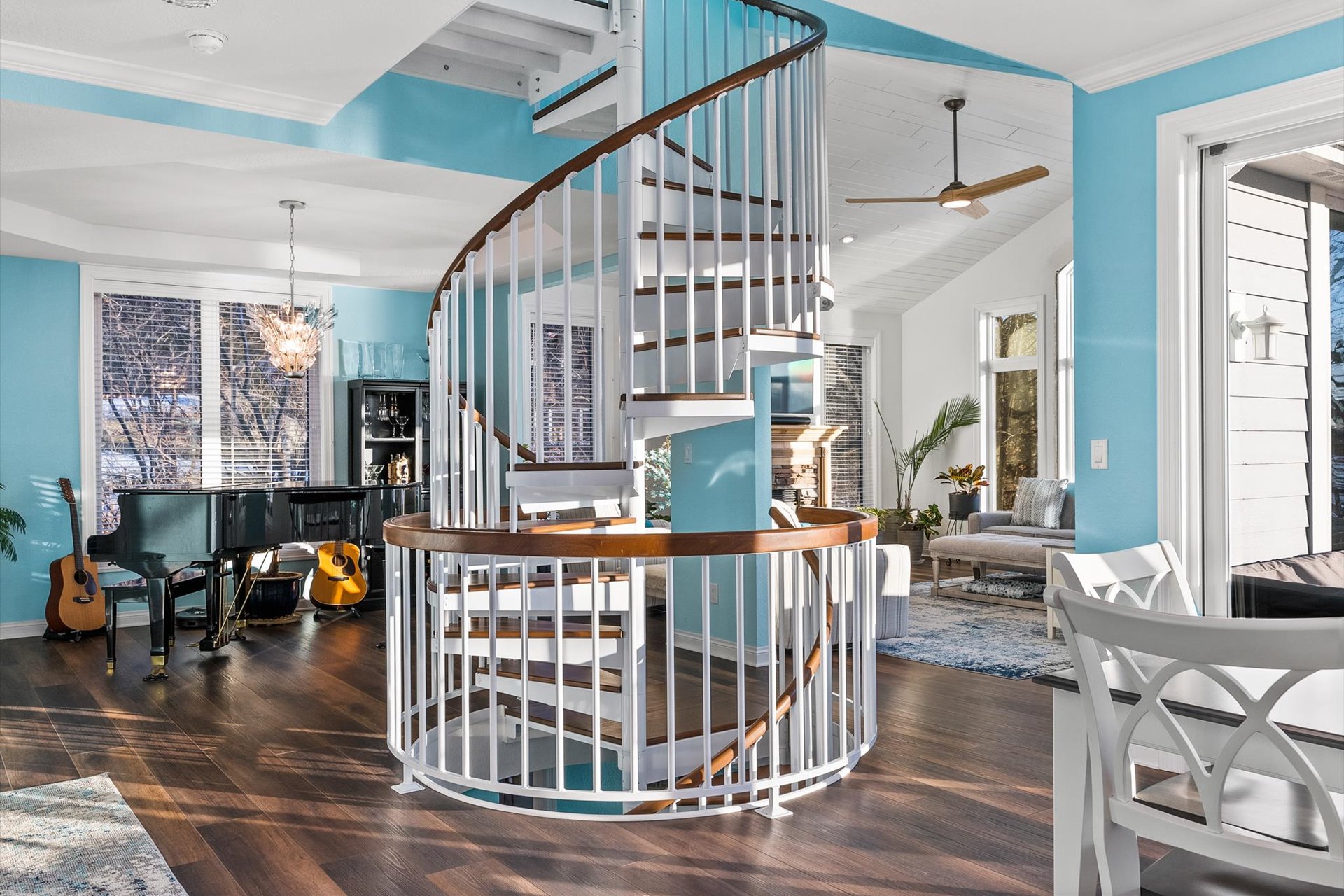 "We have all been through so much with this Moose house. You pretty much rebuilt our house for us.
I look around at everything, everything, every detail. You have done a phenomenal job for us. Everyone involved has gone above and beyond for us. Dan you should be very proud of your team.
Casey - You hounding us on decision making, which you knew I struggled with; All of the measurements needed to make sure things fit for the space provided. You met after hours with us to figure out colors, matching tiles, lightiing, flooring...and dealing with Carl's vampire tendencies. Figuring out cabinets (I love the silverware and spice drawers). Making sure the bathroom mirrors, sinks and cabinets would fit. I could go on but the bottom line is you worked your butt off and we truly appreciate it. Thank you so much!!!I
Larry - I know you were the brains behind so much of what went into fixing this house. You have a talent with construction unsurpassed by any engineer/contractors I have ever known. And you stuck it out and dealt with our window company...woot woot on your confronting them when they were here. Cheers to you. Thank you!!!
Justin - I don't know where to start...you have worked so hard for us. You have put up with so many of our demands, issues, whining, changing our minds. When things really mattered and needed fixing you made sure someone was here to fix it or you took care of it yourself.
Dan - a company is only as good as the owner and the employees working with him. You have built an awesome company/team. You have listened to our complaints and pushed your peeps to help us. There's so much more I could say..I hope you get the picture...
Thank you,Thank you, Thank you."
Julie and Carl Panzenhagen
Scrima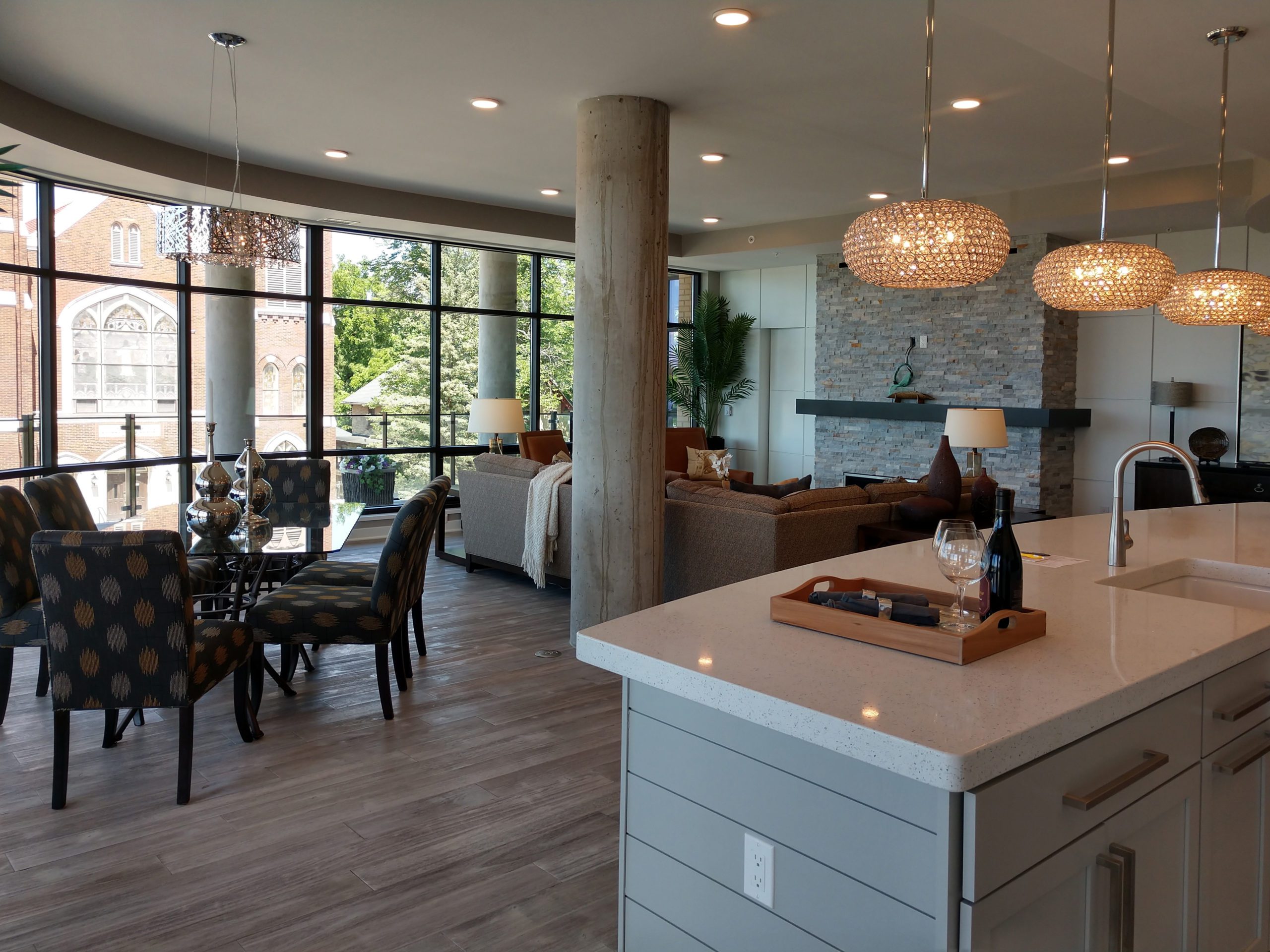 "Dan Eckerman and his team are the best of the best. From design through finish construction and follow-up, Ware Design Build is a one stop shop for the for those investors and owners who want sophisticated design, excellent communication and the highest-quality construction. We used Ware to finish our new $36 million condo development, Fowler Lake Village, in Oconomowoc, WI, and are very pleased. "
Jeff Scrima, Fowler Lake Village
Caballero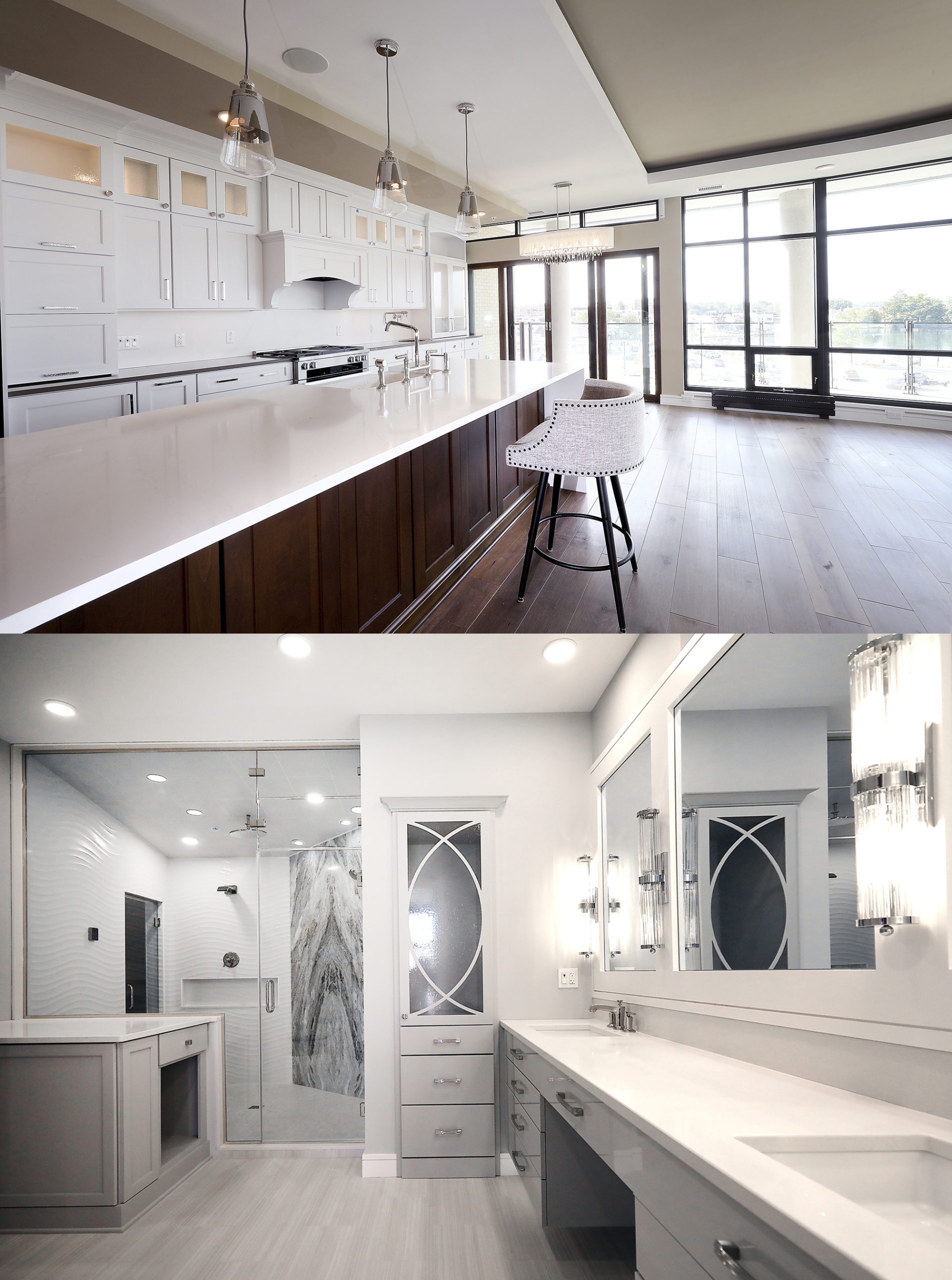 "Our experience with Ware Design has been positive. They finished the buildout of our condominium recently. The quality of the finishes has been excellent, they have had creative ideas in the design journey and creative solutions to problems encountered in the process. They have been responsive to our needs and requests. It is important to remain engaged in the building process. We would recommend their services."
Dr. Gerardo Caballero
Kraklow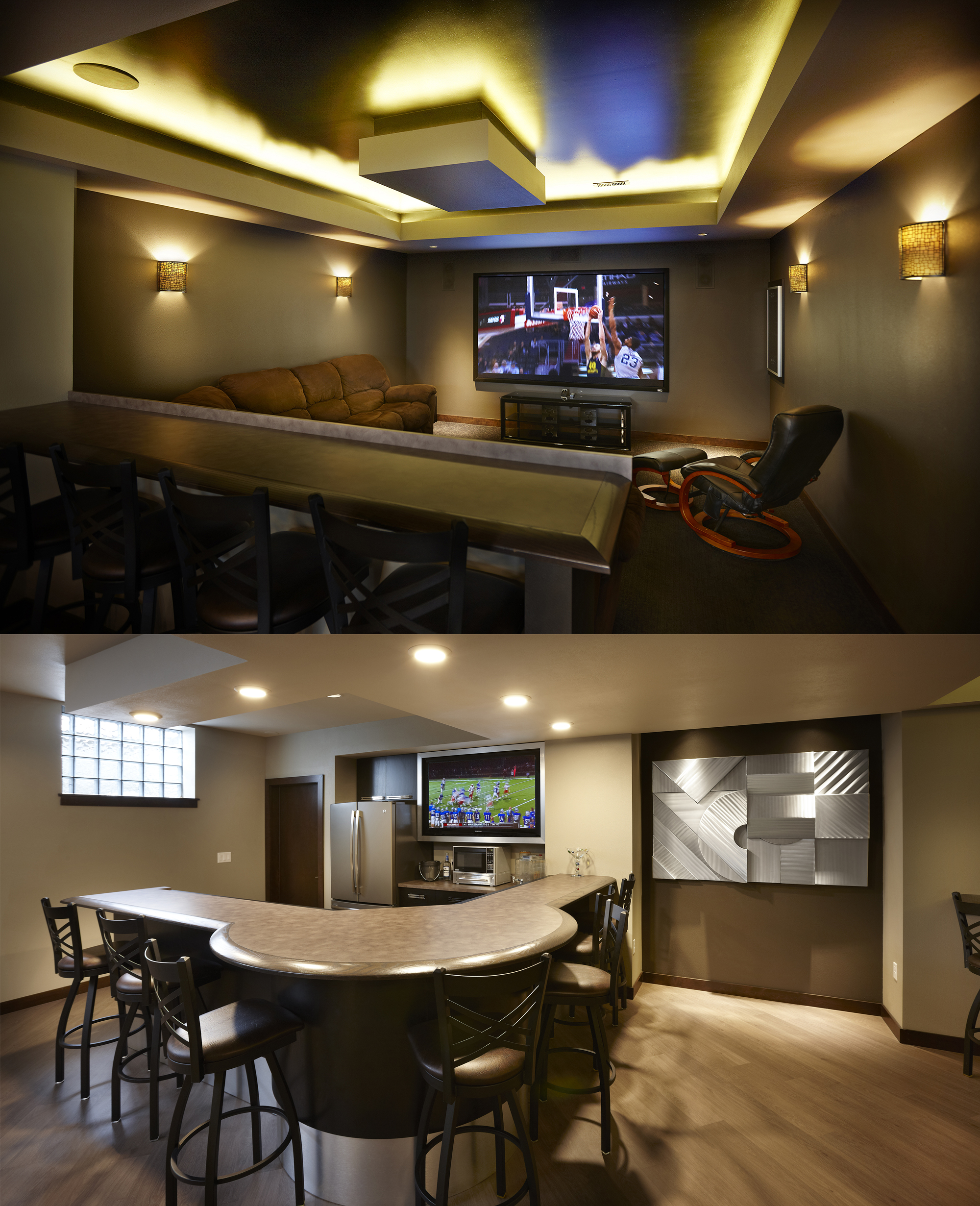 "We have worked with Ware Design Build on 2 major projects. One was a home addition and the other was an extensive remodel. We are extremely satisfied with our experience on both occasions. From the initial design/planning process through the completion of each project the WDB team was second to none. They were communicative and responsive to our requests and needs. The quality of work is excellent. The projects were completed on time and within budget. We couldn't be happier with the results and do not hesitate to recommend Ware Design Build."
Dr. Bill & Sandy Kraklow
Neumann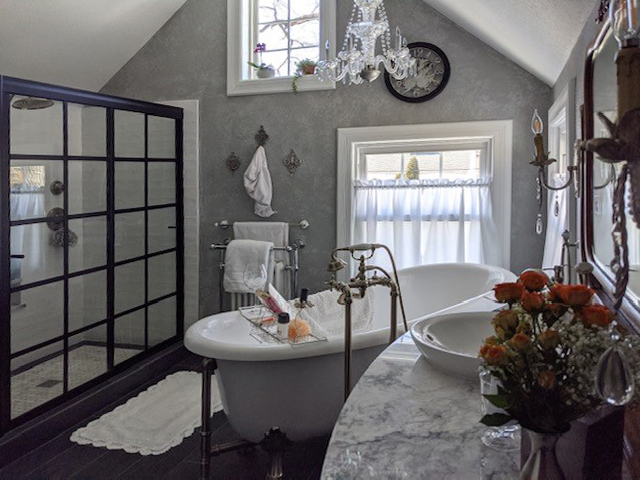 Dear Dan,
"Thanks to you and your staff for your work on our bathroom remodel project. When I contracted with Ware Design Build, I had an idea yours was a first-class operation. You did not disappoint us. From start to finish, the professionalism, attention to detail, courtesy and respect displayed by your entire team made it a pleasure to do business with your company. The project turned out beautifully – just as we had envisioned. The design you created (when other contractors told me it couldn't be done) was outstanding, and your guidance in making our product selections helped us a great deal. Also, the tile work in the shower and flooring was exceptional and really added a touch of class to the finished master bathroom. Again, we couldn't be happier with the result of all your hard work. Wishing continued success to you and your fine company."
Doug & Lisa Neumann
Christie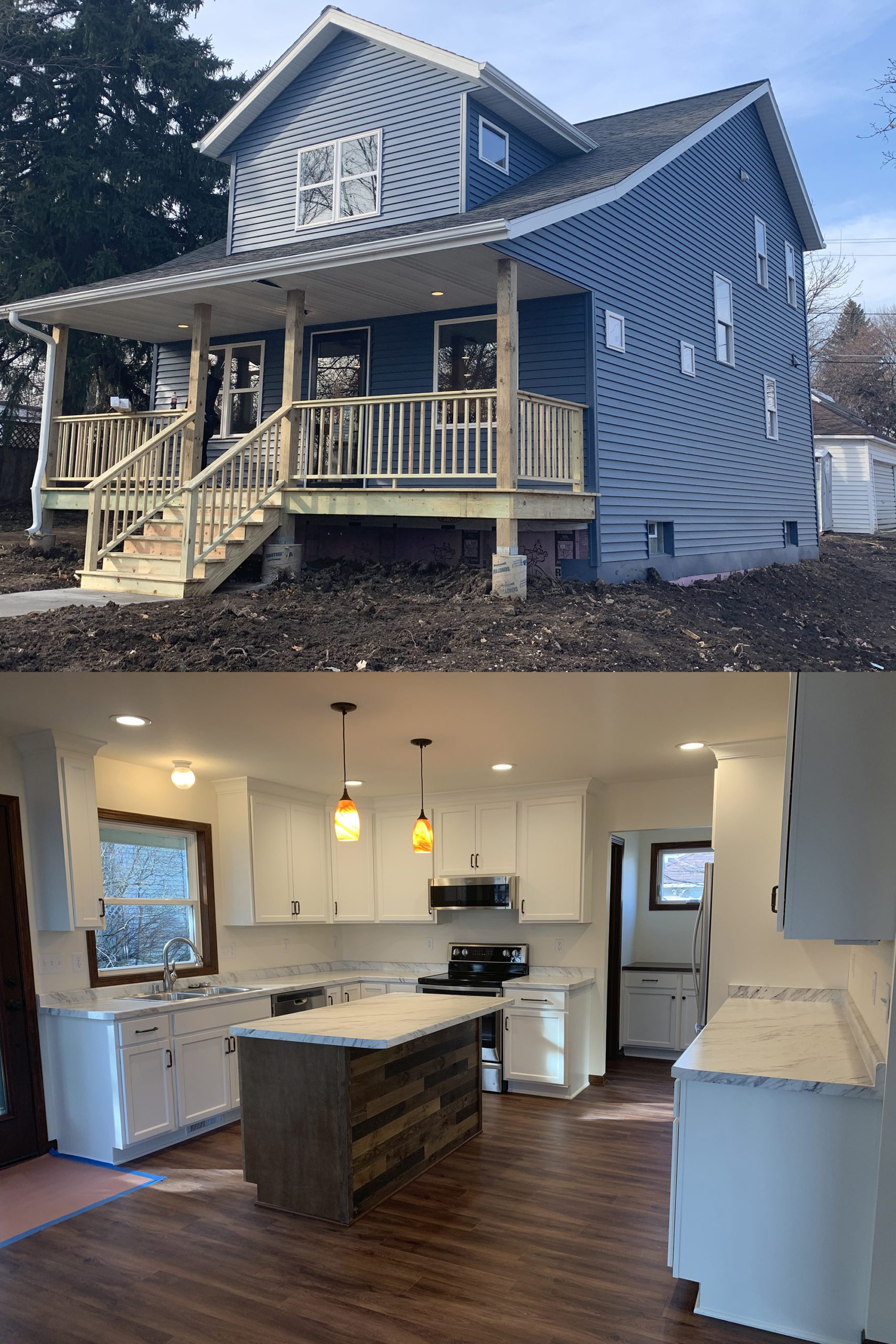 "Ware Design went above and beyond in building my house. Sadly, my home was destroyed in a fire that was a total loss. Amanda and the Ware Design Group understood and helped me to best re-create a new construction to mirror my 1920's bungalow. Joe did amazing work with me in establishing costs. Jeff was consistently on-site, insightful and informative. All were quickly responsive to me with every detail.
Woodwork detailing I am most impressed with & love. Carpenters, painters, electricians, and all crew did quality work, and were genuinely nice people. The owner, Dan, was extremely timely and helpful in making rebuild of my home happen through many channels.
I know I was a 'little' job compared to much of the commercial work Ware Design does, however I never felt 'little'. I needed a construction group that could work with my schedule, budget, and timely requests, this company did all that for me kindly, professionally, and made no false promises."
Jo Christie
Raddatz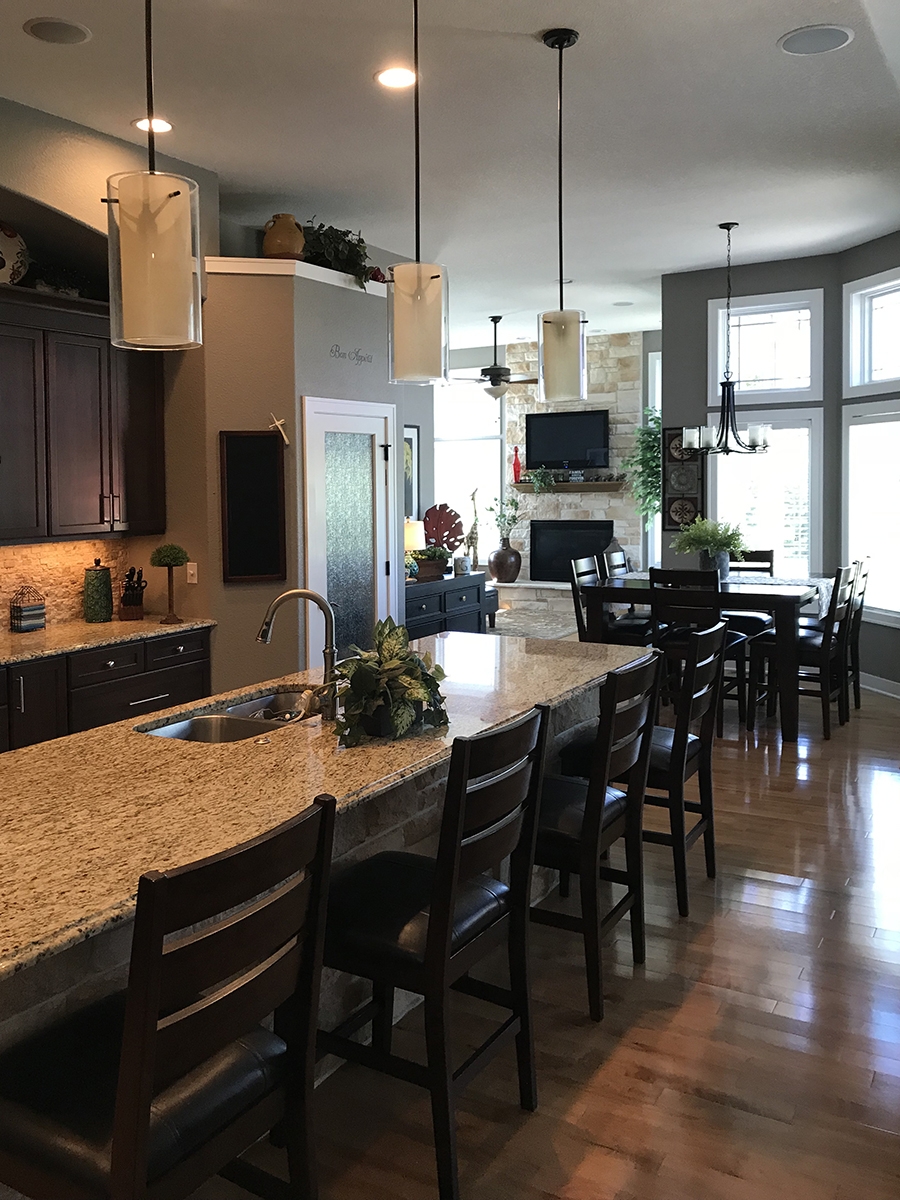 "In March of 2015 we had a house fire and lost everything. We had no idea where to begin rebuilding our life. Ware Design Build met with us, gathered our ideas and had a set of house plans designed exactly as we had envisioned. This was our first time building and we had no idea all the details that go into a new home design and build. The most impressive part of our build was the ease of the process and the patience of the staff. Everyone was so helpful with selections and answering all of our questions. Everything went so smooth. We were so pleased with the professional service provided by Ware's staff and the quality subcontractors that were part of their team. We also were thrilled that we were able to stay within our budget and still include everything we wanted in our home. In less than 4 months we were moved in and enjoying our new home. Our expectations were not only met, they were exceeded every step of the way. We are grateful that we choose Ware Design Build to build our home."
Thank you
Kathy and Tom Raddatz – Butler, WI
Gonzales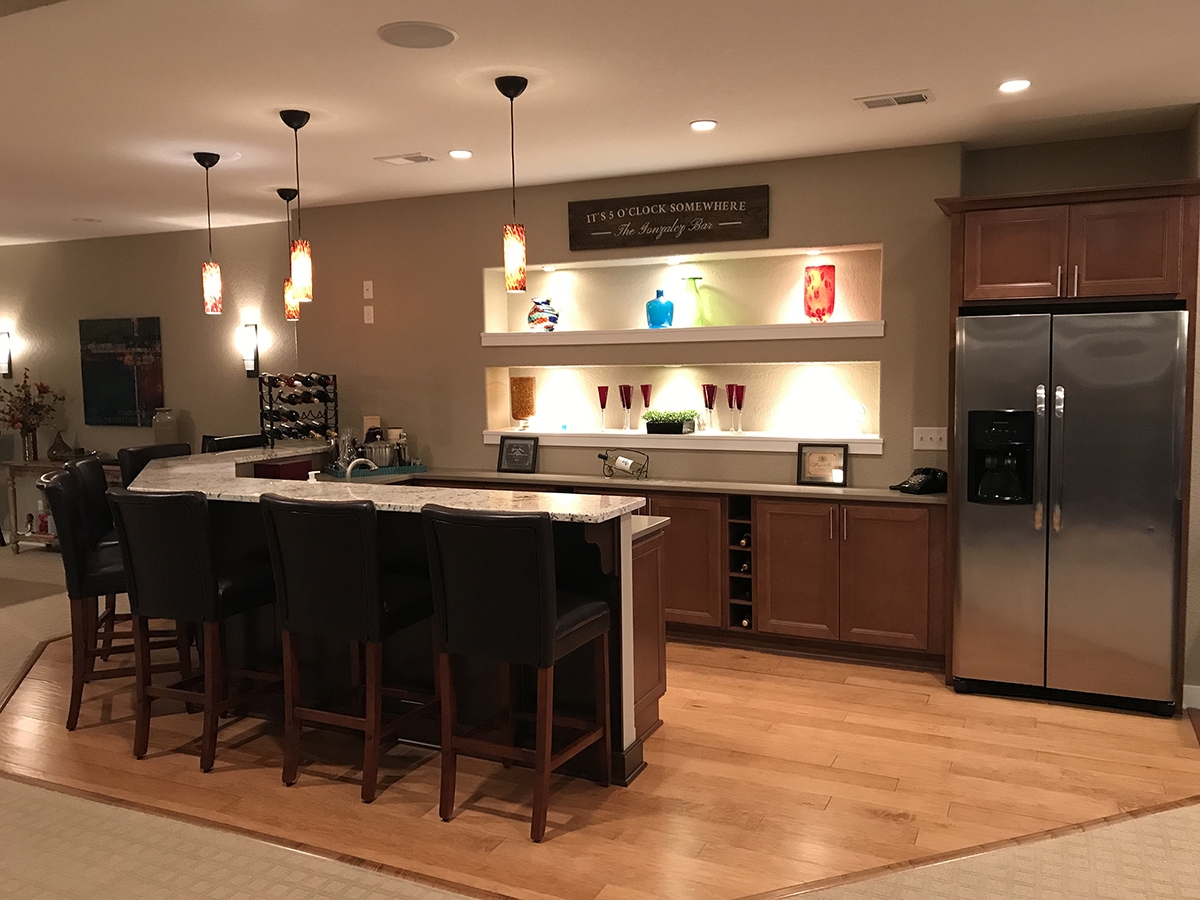 "In late 2012, we purchased a 1 year old existing home built by Ware Design Build. It's just beautiful, so when we decided to finish our lower level, we immediately thought of Ware. Our goal was to have this new space a continuation of the rest of the house, with the same excellent quality, craftsmanship and style. Ware Design Build did not disappoint. Our lower living area is just what we envisioned – a media center, dining, large bar with granite, a game area, an exercise room, a bedroom with a walk-in closet and a full bath. They even worked in a good sized storage room. We were most impressed when we showed the Ware Team a magazine photo of a full wall built-in lighted shelf unit behind the bar and they jumped at the challenge. The custom wall they created is the highlight of our room. We couldn't be more thrilled."
Gina and Anthony Gonzales– Sussex, WI
Dziedzic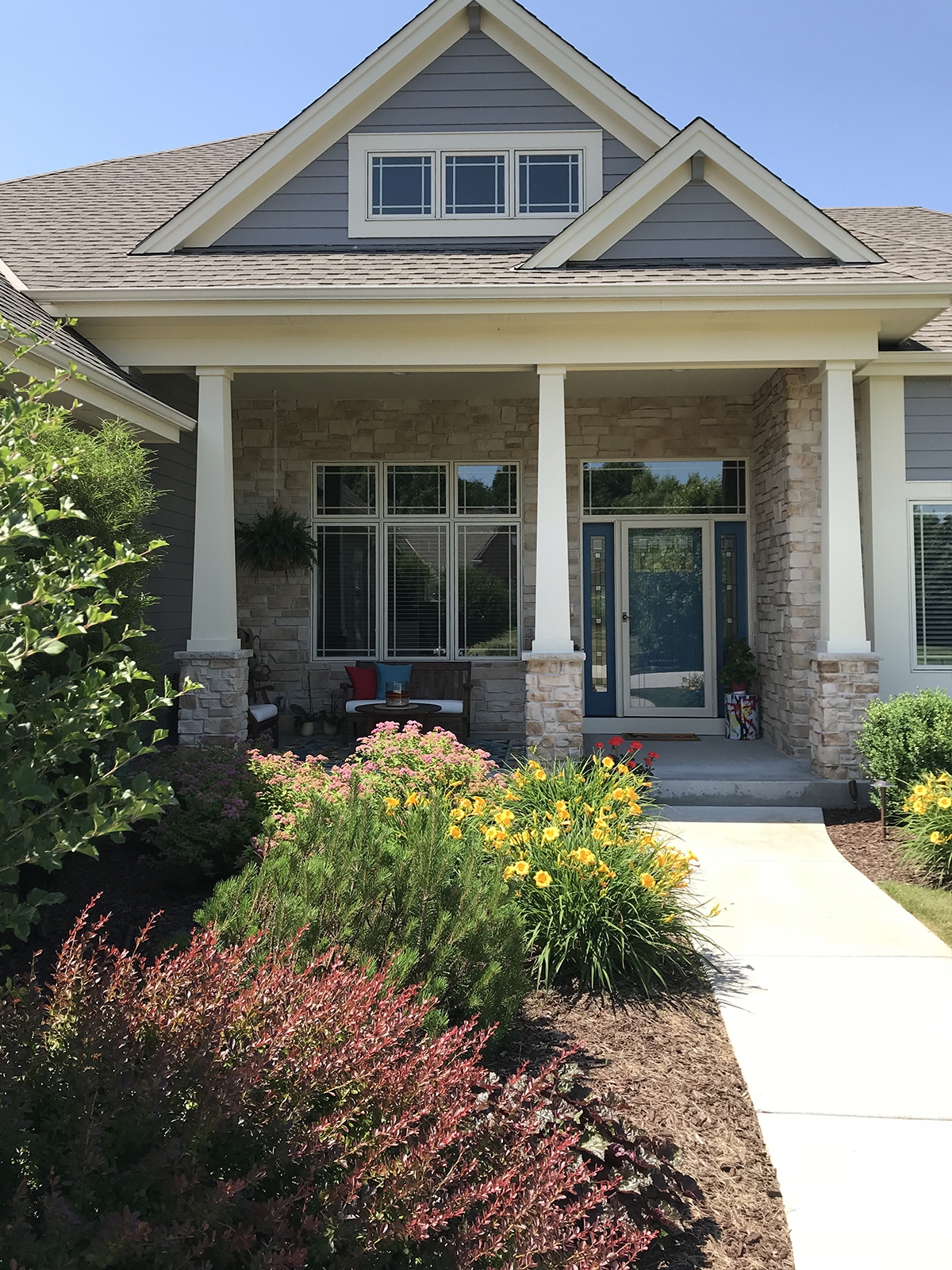 A wonderful building experience!
"Tony and I wanted to take a moment to thank you for the wonderful building experience! From the time that we decided to build with Ware Design Build we received amazing service, attention and lots of 1:1 time. The flexibility during the design phase allowed us to layout our split ranch exactly as we wanted. We love the arches, plant shelves, rounded corners, knockdown finish and other "special" design elements that Ware added to customize our home and make it one of a kind. We are very happy with the quality of products that were used for our home and guests can't stop talking about the beautiful craftsmanship, awesome layout, high ceilings, and tasteful built in's. The house is filled with sunlight most days because of the large amount of Pella windows that were added because we specifically asked for an open, bright, and southern exposed home.
It was a joy working with the entire Ware team and we would absolutely build with you again!"
Tony and Staci Dziedzic