We Build Beautiful Custom Homes in Oconomowoc, WI
Are you considering constructing a custom home in Oconomowoc? Maybe you're searching for the ideal lot, or perhaps you have a distinct vision for your dream house that you can't find in the current market. Or, you might simply crave a fresh start and the liberty to design and build a home that genuinely represents your taste. Whatever your motivation, Ware Design Build is here to bring your dreams to life.
Oconomowoc is a hidden treasure. Nestled in the heart of Lake Country, this delightful community provides residents with a wide range of amenities and attractions. Numerous factors contribute to Oconomowoc being an exceptional place to build a home and raise a family. The area's schools are outstanding, there's an abundance of leisure activities, and the residents are warm and friendly. From its diverse shops and eateries to its breathtaking lakes and parks, Oconomowoc has something for everyone. Plus, close proximity to both Milwaukee and Madison makes it the perfect home base for those seeking the best of both worlds.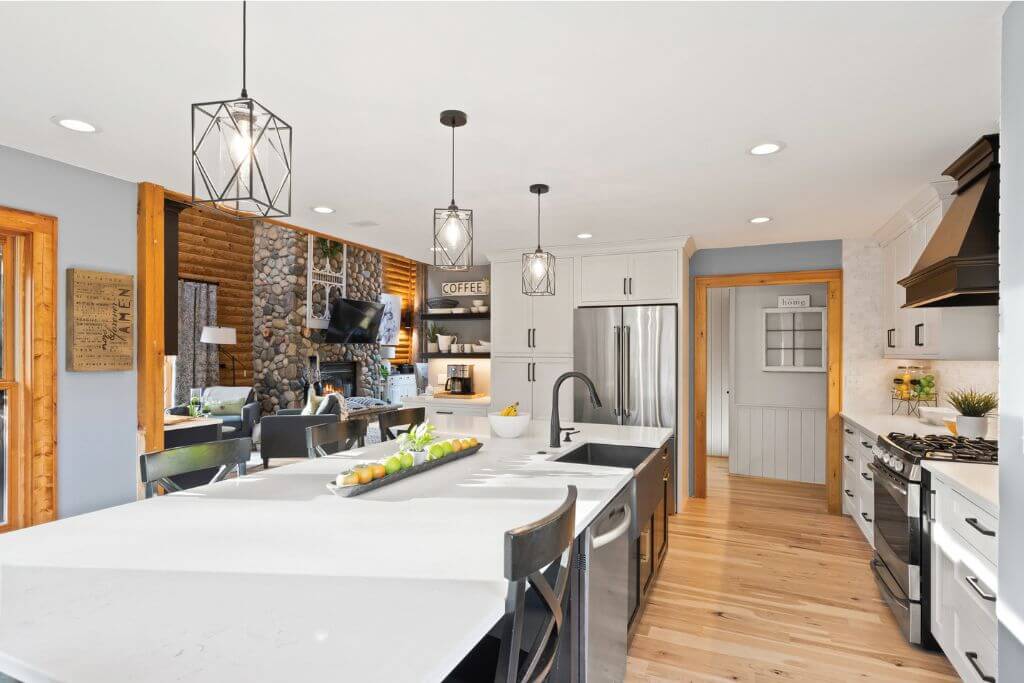 Oconomowoc's Luxury Custom Home Builder
Building a custom home can undoubtedly be a daunting task. There are so many things to consider, from the design and layout to the materials that will be used in its construction. That's why it's important to choose the right builder. You want someone who will collaborate with you to craft the home of your dreams while staying within your budget and on schedule.
With over 40 years of combined experience building custom homes in Oconomowoc and the surrounding Lake Country area, Ware Design Build is the right choice for your project. Our team of architects, designers, and builders work closely with you throughout the entire construction process to ensure that your new home is everything you've ever wanted, and more. When you choose Ware as your home building partner, we promise you will be pleased with our assistance and you will not be overwhelmed by the process as we guide you through it.
Everyone has their own ideas about how they want their home to look, and the majority of people have never built a custom house before. That's where we come in. We will sit down with you and discuss your vision for your home. We'll ask you questions about how you want to live in it and what features are most important to you. We'll take the time to get to know you and your family so that we can create a space that perfectly reflects your style and suits your needs. On top of that, we promise to make the home-building process as seamless and stress-free as possible.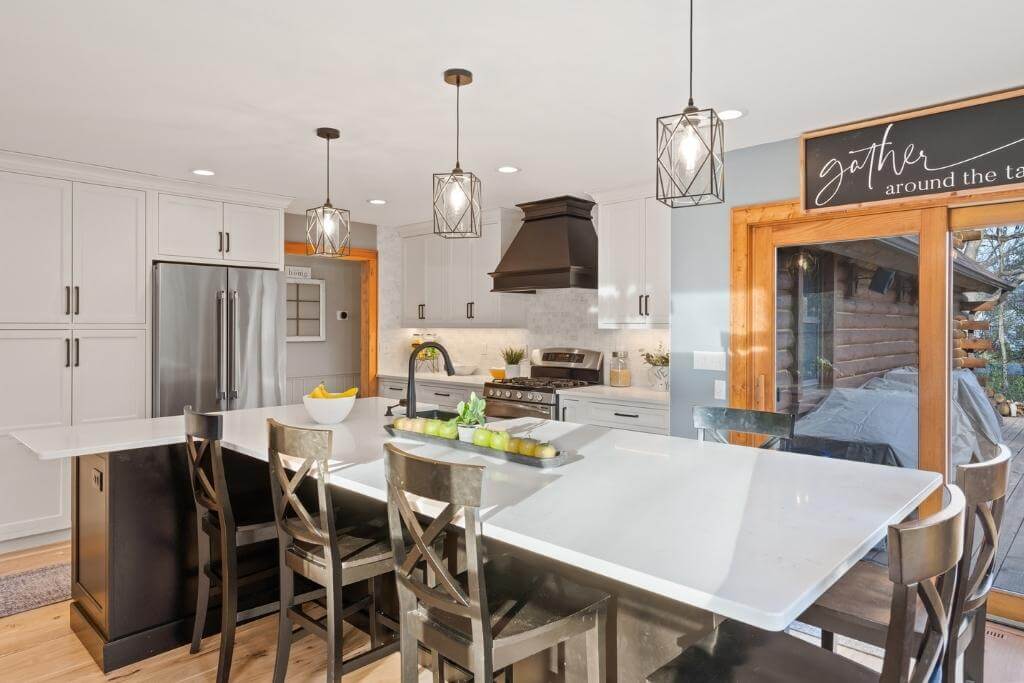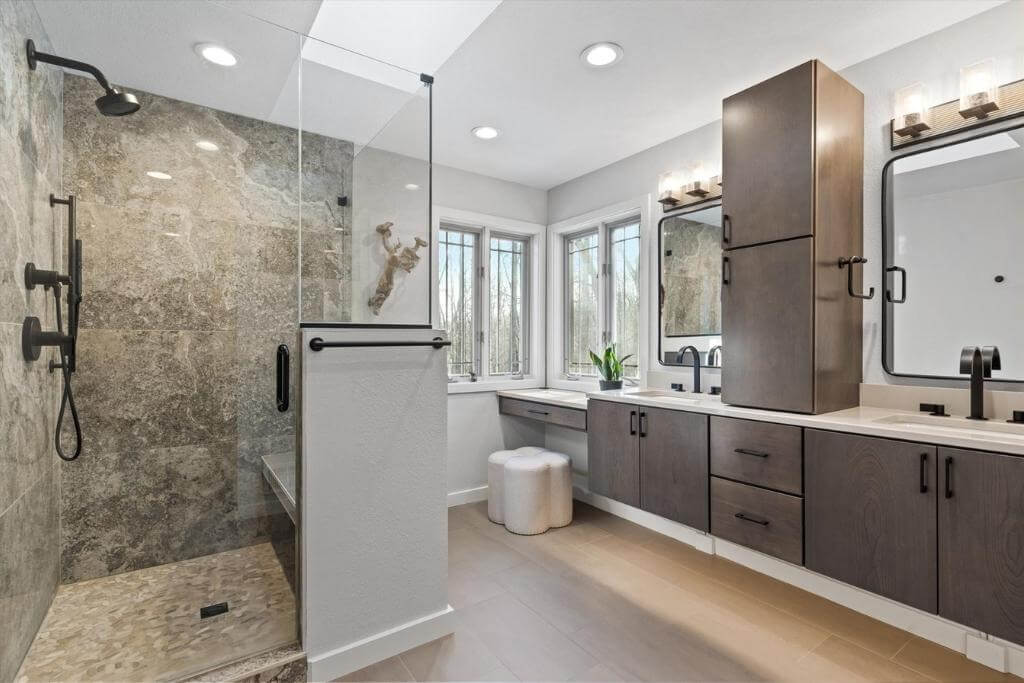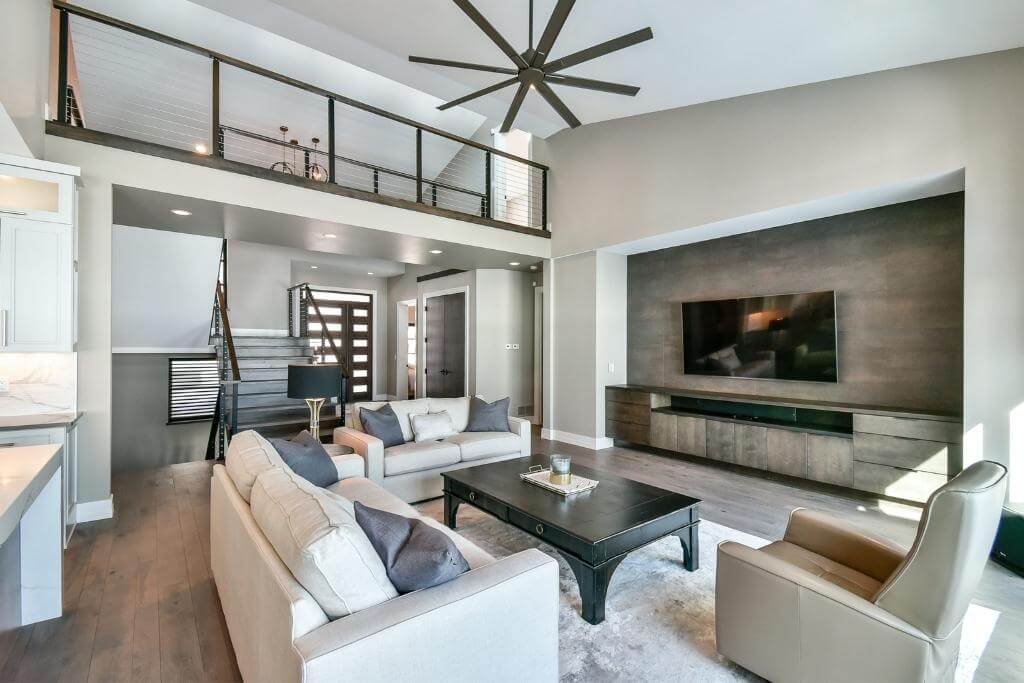 Experience A Redefined Building Journey For New Construction in Oconomowoc
If you're looking for a custom home builder in Oconomowoc who understands the importance of communication, quality craftsmanship, and attention to detail, look no further than Ware Design Build. We specialize in creating one-of-a-kind homes, and we have a team of experts who will help you navigate the process from start to finish.
Whether you have a clear vision for your dream home or you need some help bringing your ideas to life, our team will work with you to create a space that is uniquely yours. We're dedicated to providing an exceptional home-building experience, and we're passionate about building homes that our clients will create memories in for years to come.
Our team is excited to hear about your plans for your future home in Oconomowoc. We would be delighted to answer any of your questions, as well as assist you with getting started on the process.
Where quality meets luxury.
Without great quality, what else really matters? When you choose Ware Design Build, you're choosing a company that puts quality and luxury above all else. Using only premium materials and superior craftsmanship, we work with your budget, lifestyle, and family needs to create your dream home. Our custom homes are built to stand  the test of time – both in terms of style and durability. We've built our reputation on a foundation of remarkable workmanship and attention to detail coupled with outstanding customer service. You won't find a better luxury custom home builder in Southeastern Wisconsin.
Your home is an extension of you and your family. It's the personal details that make it special – the things that reflect your style, your hobbies, and your way of life. At Ware Design Build, we understand that every family is different. That's why we take the time to get to know you, understand your needs, and create a home that's completely customized just for you. Whether you prefer a classic, traditional style, or something more modern, we can take your vision and make it a stunning reality. From the initial draft mockups to the final finishes, we'll work alongside you to choose the unique details that make your house a home.
A seamless building experience.
You deserve the best, and that's what we deliver. We take care of every detail, so you can sit back, relax, and enjoy the ride. Building your dream home should be an enjoyable experience, not one filled with stress and headaches. Our team of highly skilled architects, designers, and builders will handle every aspect of the build, from start to finish. From acquiring the necessary permits to coordinating with subcontractors, we'll take care of it all. We guarantee that you can expect only the best in terms of service & communication from our team. Also, you can rest assured that your home will be built on time and on budget.
Customer satisfaction is always our #1 priority. We ensure your house will be precisely what you dreamed of every step of the way. Our journey together involves transparent, open communication that includes a detailed description of the project scope and budget during every phase of the process. We never rush into the building process. Instead, we take extra time, in the beginning, to collaborate with you and ensure you're 100% satisfied and confident in the vision we'll be creating together. Our time-tested approach eliminates surprises, misunderstandings, and other mistakes that can happen in complex construction projects. You'll have peace of mind knowing you chose the right partner.
Our Collaborative Home Building Process
We're raising the standards for new home construction by striving to do things differently with out-of-the-box designs, streamlined client collaboration, superior craftsmanship, and uncompromising quality. With our tried-and-true approach, you'll be guided through an effortless step-by-step process that eliminates any guesswork and stress involved with designing and building a home.
You'll need a location to start building! If you need assistance in finding a property, we can help.
We begin to create the conceptual design concepts for your individual home. 
Create plans, elevations, 3D models and begin selecting finishes. 
With your approved floor plans and elevations, we create the project documents, which will begin to translate your vision into reality.
We are now ready to build your home with the perfect harmony of size+quality+cost!
We strive to create distinctive architecture and efficient designs that fit your needs and reflect your personality.
Each Ware home is as different as the lifestyle it was designed for.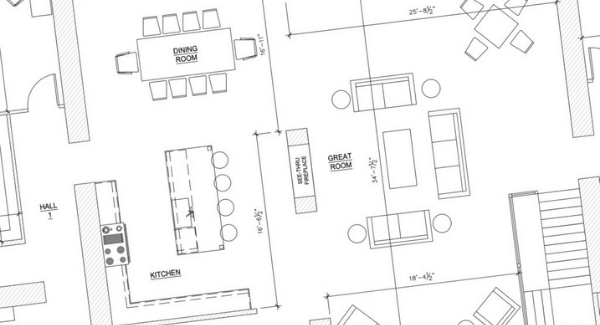 Oconomowoc, WI Information & Statistics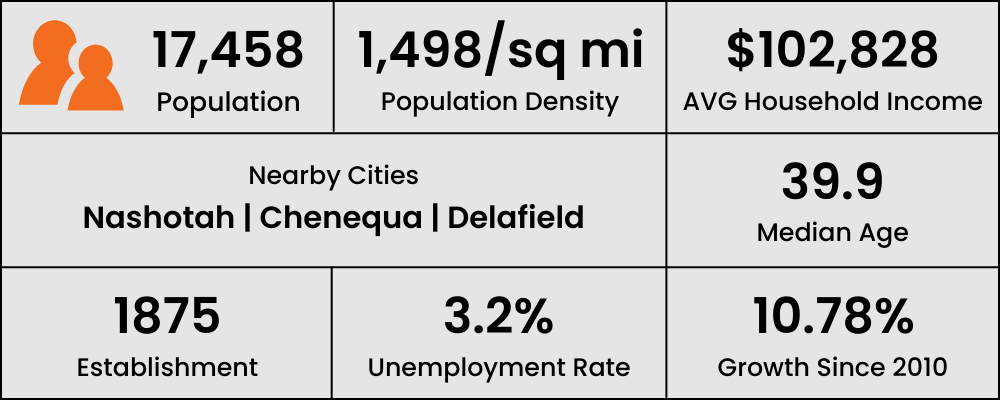 Oconomowoc is a charming city in Southeastern Wisconsin that any family would be happy to call home. Located on the shores of Lac La Belle, the city of Oconomowoc is known for its picturesque views and its many parks and recreational areas. The name Oconomowoc comes from the Potawatomi term oon-koo-mook, which means "gathering of the waters." The rich history of Oconomowoc is linked to its lakes, including Lac La Belle, Fowler Lake, Oconomowoc Lake, and Okauchee Lake.
The city has a vibrant downtown area, with lots of shops and restaurants, and it's also home to a number of historical landmarks. Oconomowoc is a great place to live, work, and raise a family. There are excellent schools in the city, and the community is very friendly and active. If you're looking for a place to call home, Oconomowoc is definitely worth considering.
One of the best things about Oconomowoc is that there's something for everyone. Nature lovers can explore one of the many lakes, parks, or hiking trails, while history buffs can learn about the area's past at the Oconomowoc Historial Museum. There are also a number of annual events like the Oconomowoc Festival of the Arts, Oconomowoc Days, and the Sweet Corn Festival. Whatever your interests, you're sure to find something to do in Oconomowoc.
Oconomowoc Lake
Oconomowoc Lake is a stunning freshwater lake that is popular with swimmers, boaters, and fishermen alike. The lake is approximately 818 acres, and its maximum depth is around 60 feet. Oconomowoc Lake is home to a variety of fish species, including bass, northern pike, panfish, walleye, and perch, making it a popular destination for anglers. The lake is also a great place to enjoy a day of swimming, sunbathing, and picnicking. So whether you're looking to reel in a big one or soak up the sun, Oconomowoc Lake will be one of your new favorite hangout spots.
Lac La Belle
Another freshwater lake located in Southeastern Wisconsin is Lake Lac La Belle. This lake is approximately 1,154 acres, and its maximum depth is around 45 feet. The lake has a sandy bottom and clear water, making it another popular spot for swimming, boating, and fishing. Visitors to the lake can also enjoy hiking, biking, and picnicking in the surrounding area. In the winter, the lake is a popular destination for ice fishing and cross-country skiing. Lac La Belle is a beautiful place to enjoy the outdoors all year round.
Fowler Lake
Nestled in the heart of Wisconsin's Lake Country, Fowler Lake is a hidden gem. This secluded lake is a favorite spot for locals, as it offers a sense of tranquility that is hard to find. The lake is surrounded by towering pines and oaks, and its pristine waters are perfect for swimming. Lake Fowler is also home to an abundance of wildlife, making it a great place for nature lovers. In addition to its natural beauty, the lake also offers a number of amenities, including a boat launch, picnic area, a playground, and a 2-mile walking path along the lake. So whether you're looking to get some exercise or just enjoy nature, Fowler Lake is the place to be.
Okauchee Lake
Okauchee Lake is another freshwater lake located in the town of Oconomowoc. Covering nearly 1,400 acres and with a maximum depth of around 90 feet, the lake is perfect for all sorts of water activities. The Okauchee Lake area is also home to numerous restaurants and shops, making it the perfect place to spend a day. Whether you're looking for a place to relax or an adventure, Okauchee Lake is sure to exceed your expectations.
Golf Courses
For golf lovers, Oconomowoc is home to three magnificent golf courses - Paganica Golf Course, Oconomowoc Golf Club, and The Club at Lac La Belle. Each course offers a unique challenge for golfers of all skill levels, and all three are surrounded by stunning scenery. Oconomowoc is also just a short drive from several other top golf courses in the area, making it the perfect place to tee off.
Nature Hill Nature Center
One of the best places to explore the great outdoors in Oconomowoc is Nature Hill Nature Center. The center's trail system offers more than 2 miles of hiking and biking trails, and it's a great place to see native plants and wildlife. The nature center also has a playground, picnic area, and an education center where kids can learn about the local ecosystem. Situated among stunning natural scenery, it's the ideal spot to enjoy some peace and quiet. Whether you're hiking through the woods, picnic lunching in the meadow, or just taking in the fresh air, a day at Nature Hill is sure to renew your spirits.
Fowler Lake Park
Fowler Lake Park is a serene oasis in the heart of downtown Oconomowoc. The lake is surrounded by a walking path, and there are plenty of benches where visitors can sit and enjoy the view. In the summer, the park is a popular spot for swimming, canoeing, and fishing. And in the winter, the lake transforms into a skating rink. No matter what time of year it is, Fowler Lake Park is a great place to enjoy the outdoors. No matter what time of year it is, there's always something to do at Fowler Lake Park.
Imagination Station
Imagination Station is a family-friendly destination in Oconomowoc, Wisconsin. The facility features a wide variety of interactive exhibits designed to spark kids' imaginations and encourage learning. Highlights include a two-story treehouse, a giant lily pad arena, and a custom-designed play space for toddlers. Imagination Station also offers educational programs and classes for all ages, as well as birthday party packages. In addition, the facility is available for rent for private events such as corporate retreats, weddings, and more. Whether you're looking for a place to take the kids for a day of fun or a unique venue for your next event, Imagination Station is sure to please.
Oconomowoc Historical Museum 
The Oconomowoc Historical Museum is a great place to learn about the history of this rich Wisconsin city. The museum is located in a beautiful Victorian mansion, and it houses a variety of exhibits on topics such as early settlement, industry, and education. Visitors can also tour the historic rooms of the mansion, which have been preserved to look just as they did more than 100 years ago. Best of all, admission to the museum is free, making it a great activity for the whole family. If you're looking for something fun to do, be sure to check out the Oconomowoc Historical Museum!
Lake Country DockHounds
Oconomowoc is also home to a new independent baseball team, the Lake Country DockHounds. The ball club is part of the American Association of Professional Baseball and will play at the brand new Wisconsin Brewing Company Park in Pabst Farms. The ballpark will have a capacity of 2,500 people and will feature a state-of-the-art video board, concessions, and a beer garden. The DockHounds are sure to be a hit with locals and visitors alike.
Schools and Education
As for schooling and education, Oconomowoc is home to a number of excellent schools through the Oconomowoc Area School District. The district has five elementary schools, two middle schools, and one high school. Oconomowoc Area School District's public schools are consistently ranked among the best in the state, and students have the opportunity to pursue a wide range of academic and extracurricular interests. In addition to traditional academics, Oconomowoc students can participate in arts and music programs, competitive sports, and a variety of other activities.
Oconomowoc ZIP Code: 53066
Lac La Belle ZIP Code: 53059
Let's talk about your dream home.
Book An Obligation-Free Consultation With Us Today.
We create homes that are first of their kind, designed for your life moments. There's a reason why we work with a select number of clients. We value a detailed and collaborative approach that delivers remarkable results.
Monday - Friday: 8am - 5pm
Saturday - Sunday: Closed