When we say we build each home from a blank slate, we mean it. This means building in function to fit your lifestyle and needs. Not sure what that means? Here are some of the kinds of items that others have found useful. Let this list be a start for your project, think about how you use your spaces and how we can customize your home for you.
Building function into your kitchen cabinets – how do you cook or bake? Do you like clutter-free countertops and a place for everything within your cabinetry? We work direct with a custom cabinet company to make the most out of your space. We can add things like in-cabinet knife blocks, KitchenAid Stand Mixer lifts, spice drawers, custom utensil dividers, K-Cup holders, the possibilities are endless.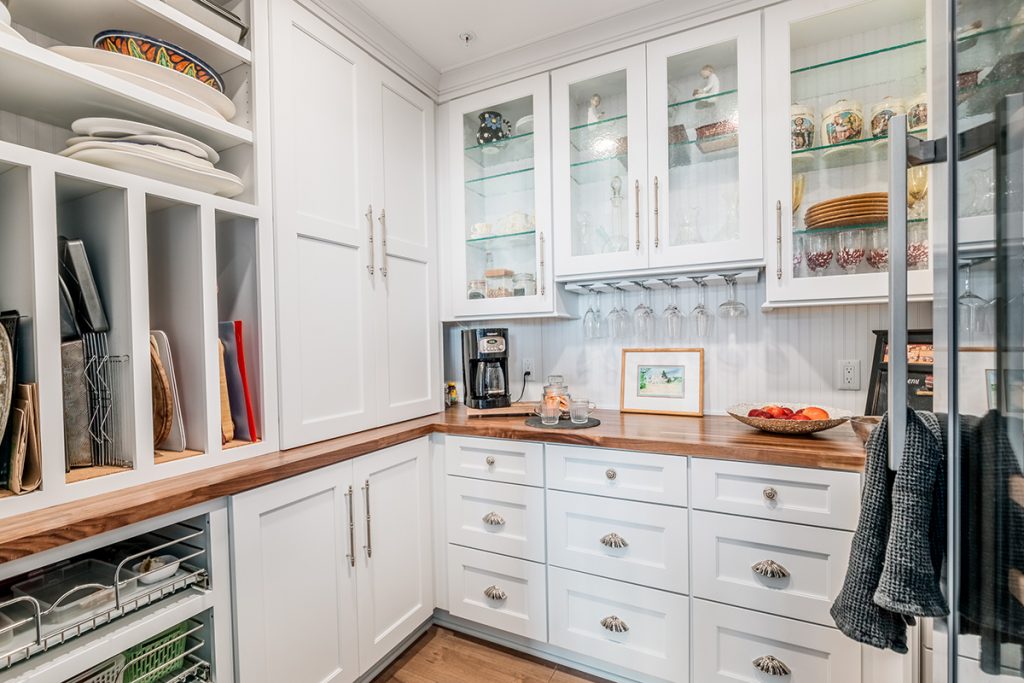 How about your laundry room? This is a chore no one seems to like, but if the space is functional, laundry does not seem so bad. We have incorporated built-in ironing boards, clothes rack drying systems, laundry chutes, sinks, and folding stations. Some clients would like to take this a step further and create a command center. Would this be useful to you? You can have a pet shower/boot washing station, folding space, desk space, mudroom combination in order to keep the mess contained and away from the main living space. This is a great area to store an extra refrigerator or freezer too!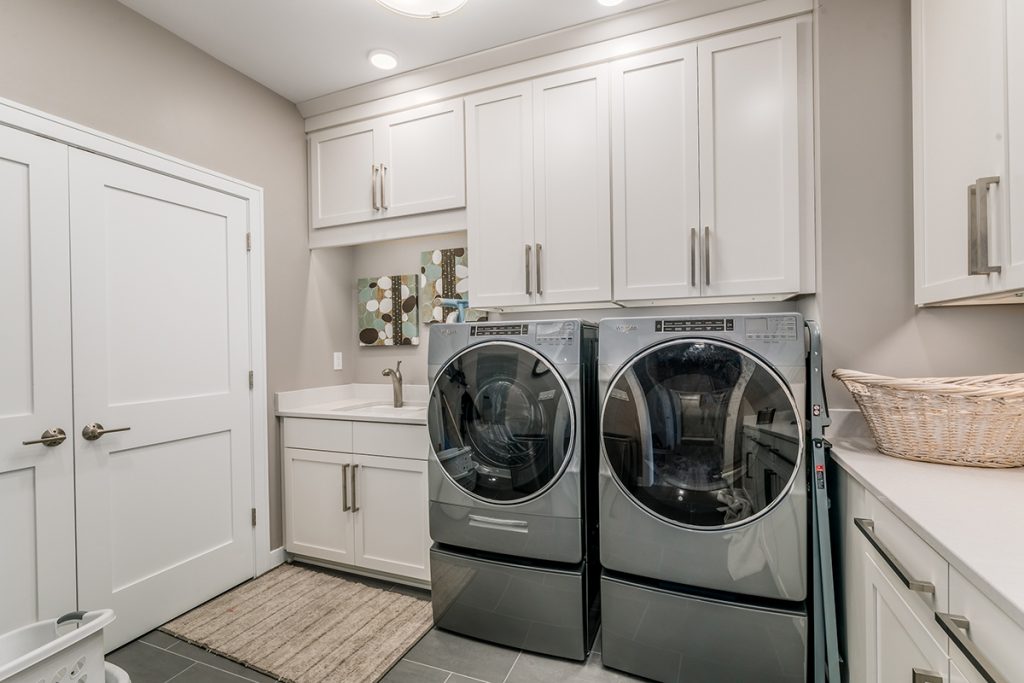 Another big request is multi-purpose rooms. Maybe it is an office and guest bedroom. How do we create a space for both? Using built-ins can help! We can install a murphy bed, built-in shelves, even a built-in desk space. Or, built-in bunk beds for kids! This can be a fun room!
Slide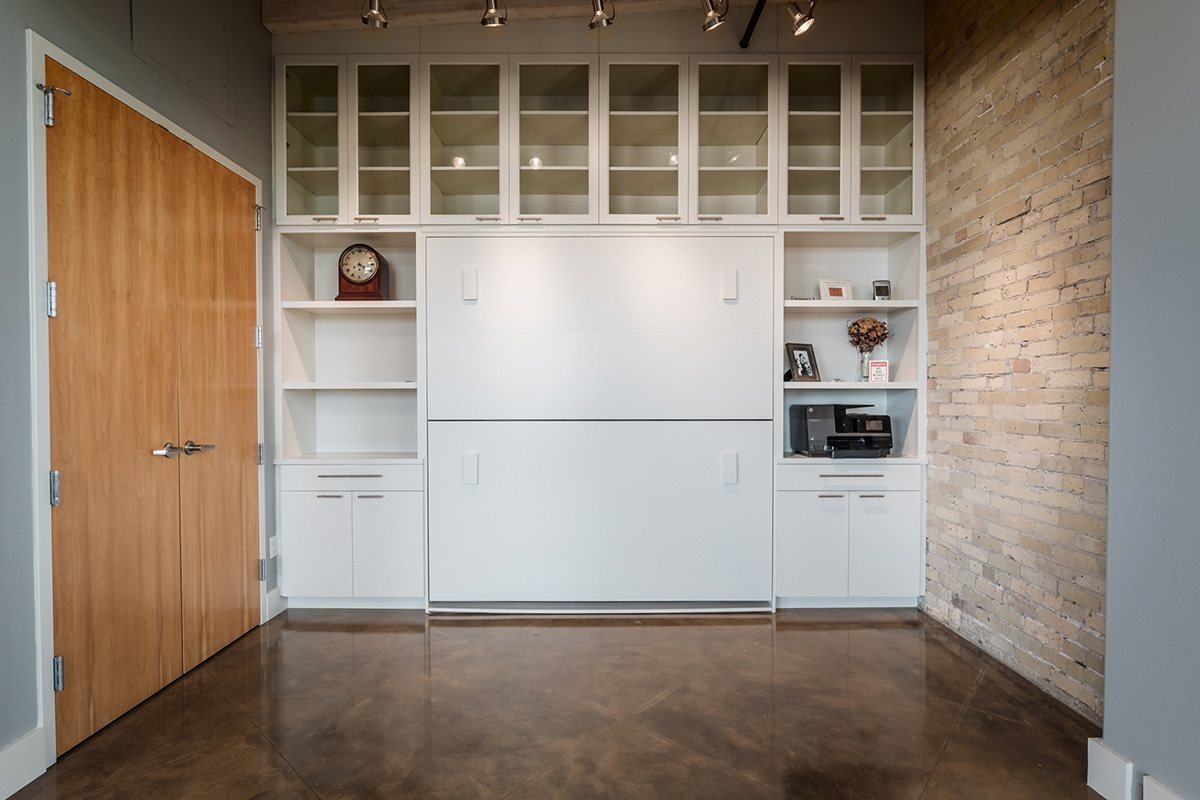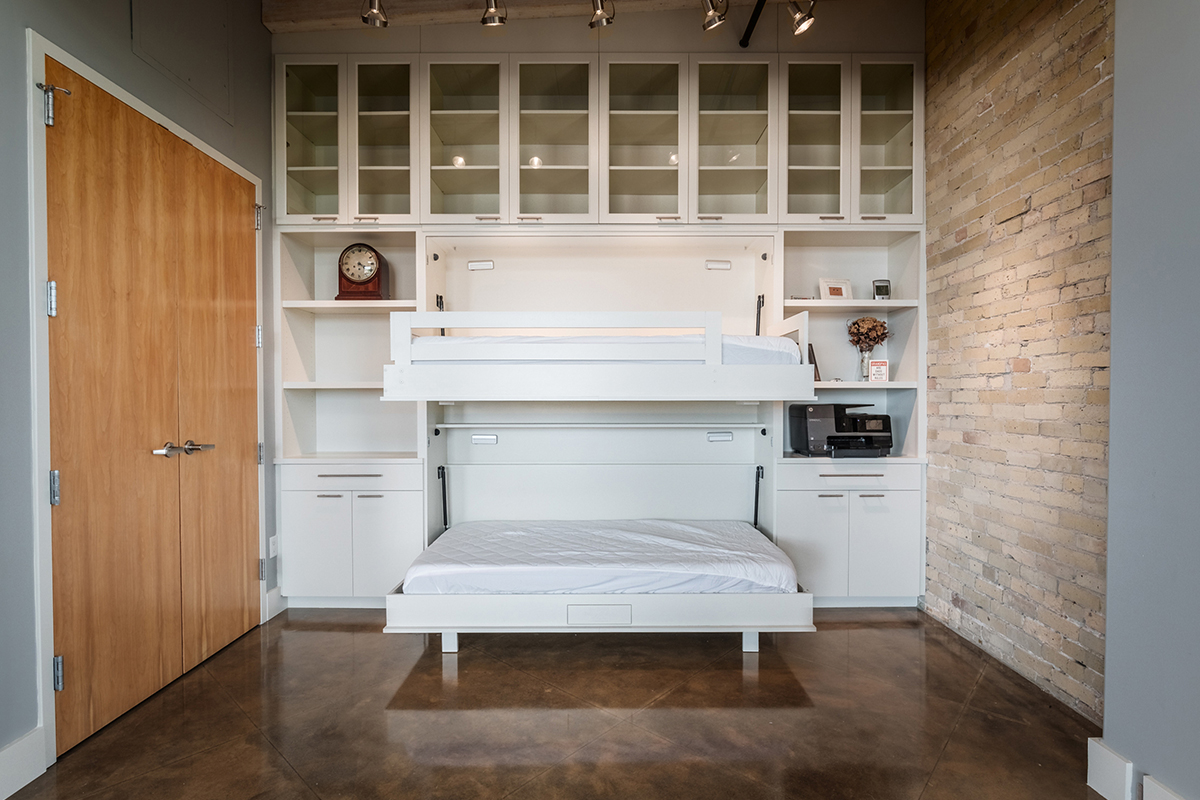 Slide the divider to view the bed functionality.
Architecture and Interior Design services provided by Deep River Partners.
---
Sometimes function for a family is not what is in the home, but what they have access to. Right now lots of live/work/play developments are popping up. Condos are being built over shops and restaurants so that you can walk out of your building and have all you need. Ware Design Build also specializes in condo build-outs, making that condo space just what you need, while keeping your amazing location.
Reach out today and let us know how we can make an existing space functional through our remodel services or how we can create a new home to suit your needs.