Your Dream Waukesha Home Remodel Awaits
Home Remodeling Contractors in Waukesha
Nestled along the scenic Fox River, Waukesha is more than just a city—it's a community where every family weaves their unique story. At Ware Design Build, we honor these stories by transforming houses into cherished homes that reflect the dreams and lifestyles of their owners.
Just as you cherish the peaceful strolls by the Riverwalk or the lively ambiance of Friday Night Live, we believe your home should be a haven of comfort and joy. Whether it's reviving an outdated kitchen or turning a dreary basement into a lively family room, our mission is to bring your home remodeling dreams to life.
Our local remodeling contractors in Waukesha are more than just your team of builders. We are your neighbors, sharing the same love for the vibrant Waukesha community. With a blend of skilled craftsmanship and a keen understanding of local aesthetics, we're here to convert your remodeling vision into a comforting reality.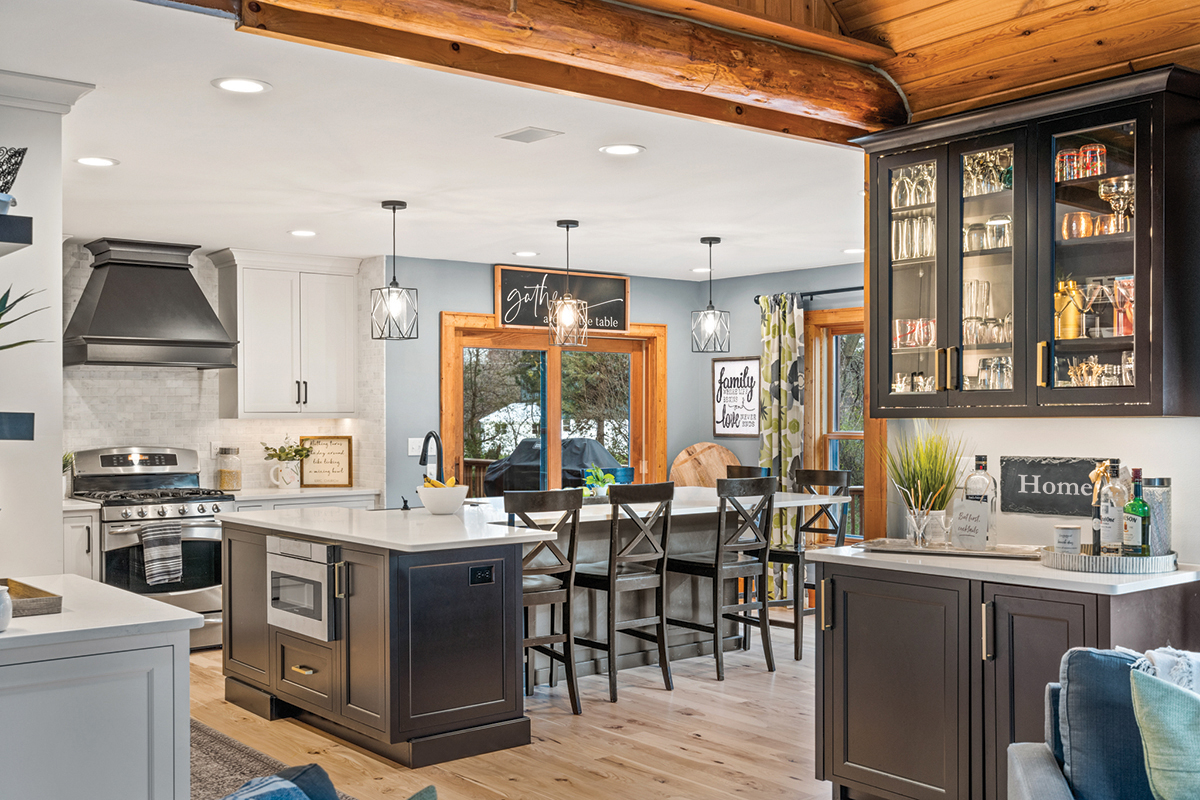 Waukesha Design-Build Remodeling Services
Our design-build model simplifies your remodeling journey. From the first sketch to the final touch-up, we ensure a seamless, stress-free experience. Our in-house team manages every detail, allowing you to see your home transform without the hassle of juggling multiple contractors. We provide design build remodeling services for all types of Waukesha home renovations including:
Kitchen Remodeling
Bathroom Remodeling
Basement Remodeling
Whole Home Remodeling
Schedule A Consultation
Take the first step and schedule a consultation today. Our team will work with you to make your Waukesha home remodeling dream come true!
Stunning Kitchen Remodeling in Waukesha
The kitchen is more than just a place for cooking; it's where family gathers, stories unfold, and memories are cooked up. It's a space that witnesses the early morning rush, the weekend brunches, and the quiet midnight snacks. It's time to transform your kitchen into a blend of functionality and elegance that caters to your lifestyle while providing a warm, inviting ambiance.
Understanding your unique needs and preferences is the starting point. Are you an avid cook in need of a spacious countertop and modern appliances, or a family person who dreams of a cozy nook for family breakfasts? Working together, the vision of your ideal kitchen begins to unfold, ensuring every element, from the countertops to the lighting, aligns with your desires.
The commitment goes beyond just delivering a beautiful kitchen. It's about creating spaces that enhance your everyday living experience, making every meal and every gathering a delightful affair. Explore the potential of your kitchen remodel in Waukesha, where your dream kitchen is waiting to be crafted.
For a deeper dive into the planning process, check out our blog post, "8 Steps To Plan A Kitchen Remodel," offering valuable insights and guidance to help you get started on your kitchen transformation journey.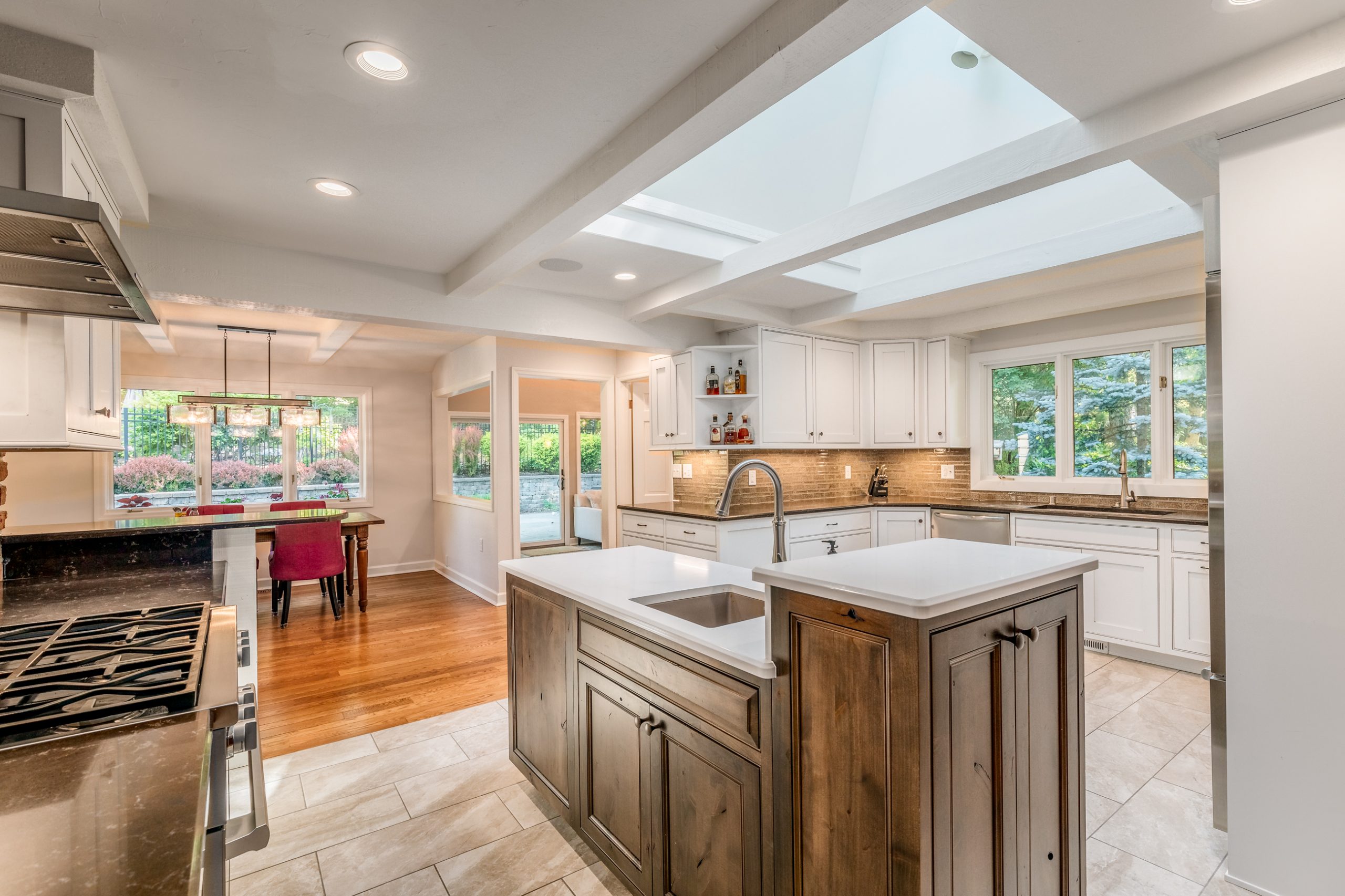 Waukesha Basement Remodeling Services
Your basement is a realm of possibilities waiting to be discovered. Beneath the daily hustle and bustle, it holds the potential to be that quiet home office, the lively game room, or a cozy family movie theater. Transforming your basement can not only provide additional functional space but can significantly enhance the overall value and comfort of your home.
The journey begins with a thorough evaluation of the existing space and an understanding of your aspirations. Envision a basement that aligns with your lifestyle and the unique dynamics of your family. Are you looking for a fitness room to keep up with your health goals, a playroom for the kids, or perhaps a tranquil studio space for your creative pursuits? The options are as vast as your imagination.
With a well-thought-out design, quality materials, and skilled craftsmanship, the transformation begins. Every detail is meticulously planned and executed to ensure the space is comfortable, functional, and aesthetically pleasing. The result is a basement remodel in Waukesha that's not just a renovated space, but a seamless extension of your living area, offering new venues for recreation, relaxation, and productivity, right within your home.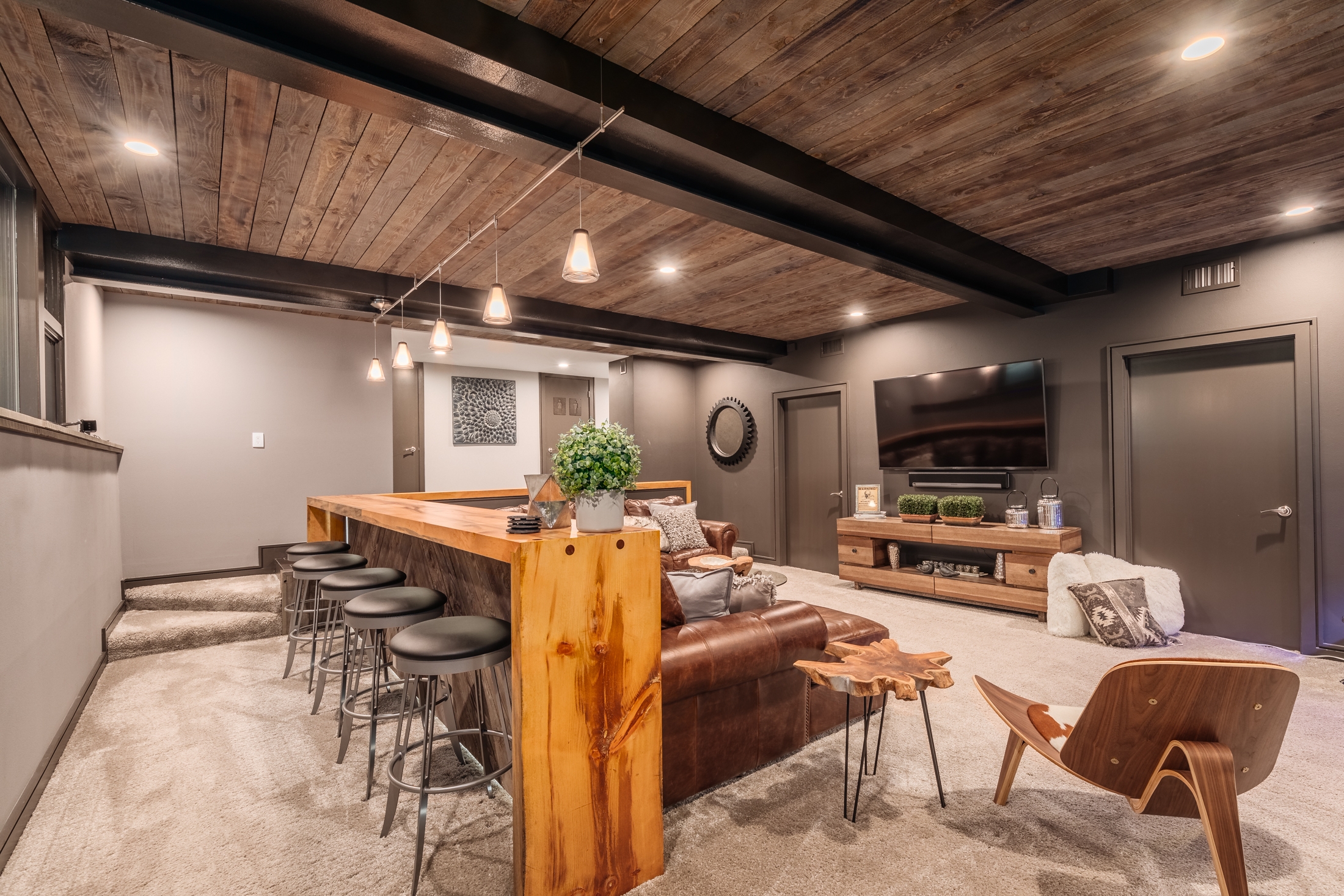 "The Ware team did a magnificent job in transforming our house. The uniqueness of our home - residential feel with commercial steel construction - was a challenge for most builders and designers. Not for Ware. Their unique combination of 2 companies - 1 for residential and 1 for commercial - was the PERFECT solution to our needs. We had the residential "touch" needed to refresh a commercial look and feel. The quality of work, attention to details and personal follow up by the project manager and even the CEO made us feel we were getting the best they had to offer. And all of this was done during the craziness of the 2020 flu. Highly recommend team Ware."
Michael & Kimberley Schulze
Whole Home Renovations in Waukesha
Your home is a space that evolves with you over time. However, there might come a moment when your existing home layout no longer matches your lifestyle or meets the changing needs of your family. That's where whole home renovations come into play. Renovating your existing home offers a fresh canvas to redefine your living spaces, ensuring they resonate with your current tastes, without dealing with the hassle of moving.
It's about exploring what each room means to you, the memories attached to them, and understanding how a whole home remodel can cater to your current and future needs. Whether it's designing an open layout for family interaction, adding rooms for growth, or modernizing outdated areas to boost functionality, we tailor every aspect. Our goal is to seamlessly blend comfort, utility, and your unique design style.
Whole home renovations are not just about altering spaces; they are about creating environments that enrich your daily living experience. It's a venture into reimagining what home feels like, ensuring each room is a chapter in the unique story of your life, crafted with care, expertise, and a touch of creativity.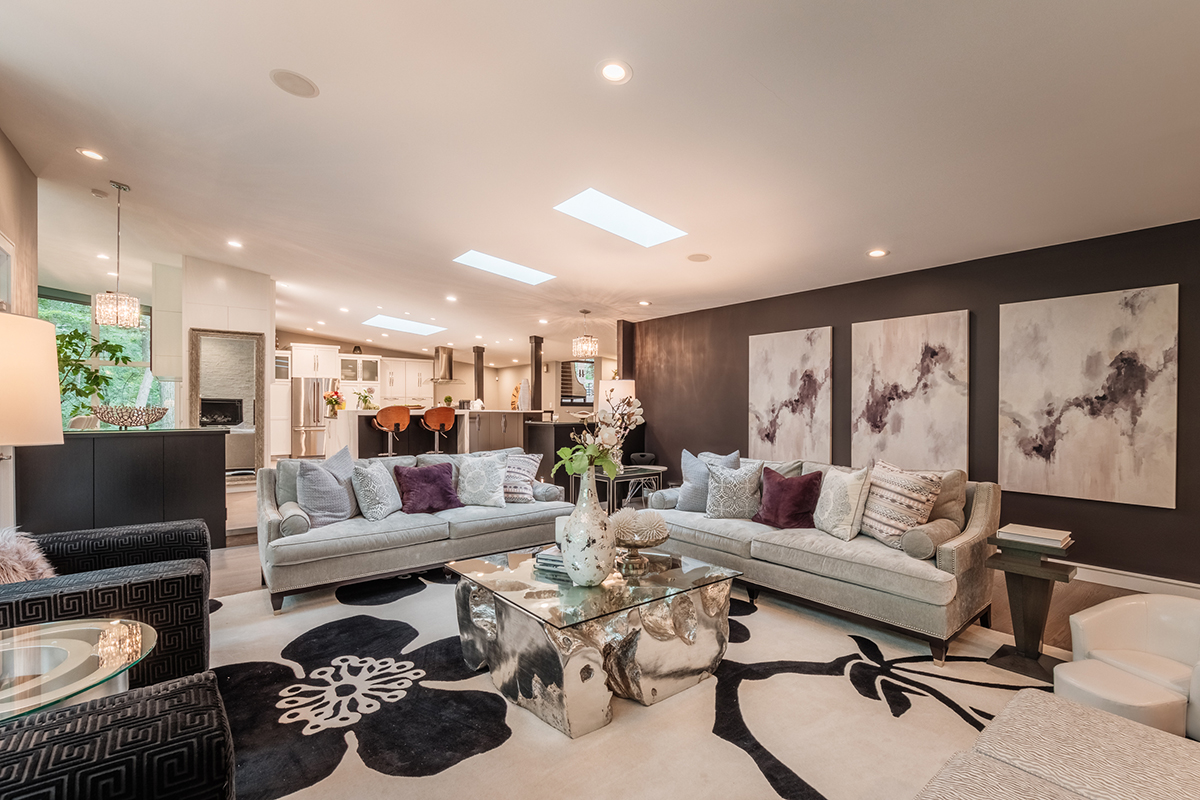 Waukesha Home Additions & Expansions
When it's time to expand your living space, our team of home addition contractors in Waukesha are here to help. For many homeowners, the choice to expand their existing home is driven by a deep connection to their space, community, and the memories forged within their current walls. Opting for expansion over relocation allows them to retain these cherished connections while adapting their home to suit changing lifestyles and needs.
Whether it's a sunroom to bask in the Wisconsin sun or an extra bedroom for your expanding family, we ensure each addition is a natural extension of your home. The most common types of home additions we work on include sunrooms or four-season rooms, extra bedrooms, master suites, kitchen expansions, bathroom additions, home office additions, room additions or bump outs, second-story additions, garage conversions, and accessory dwelling units (ADUs).
No matter the type of home addition you're looking for, our team of home addition contractors can make it happen. With skill, care, and a deep commitment to enhancing your home's functionality, we are dedicated to creating spaces that perfectly align with your current life. rust us to seamlessly integrate your new addition into the existing charm and character of your home, ensuring a beautiful and cohesive result that you and your family will enjoy for years to come.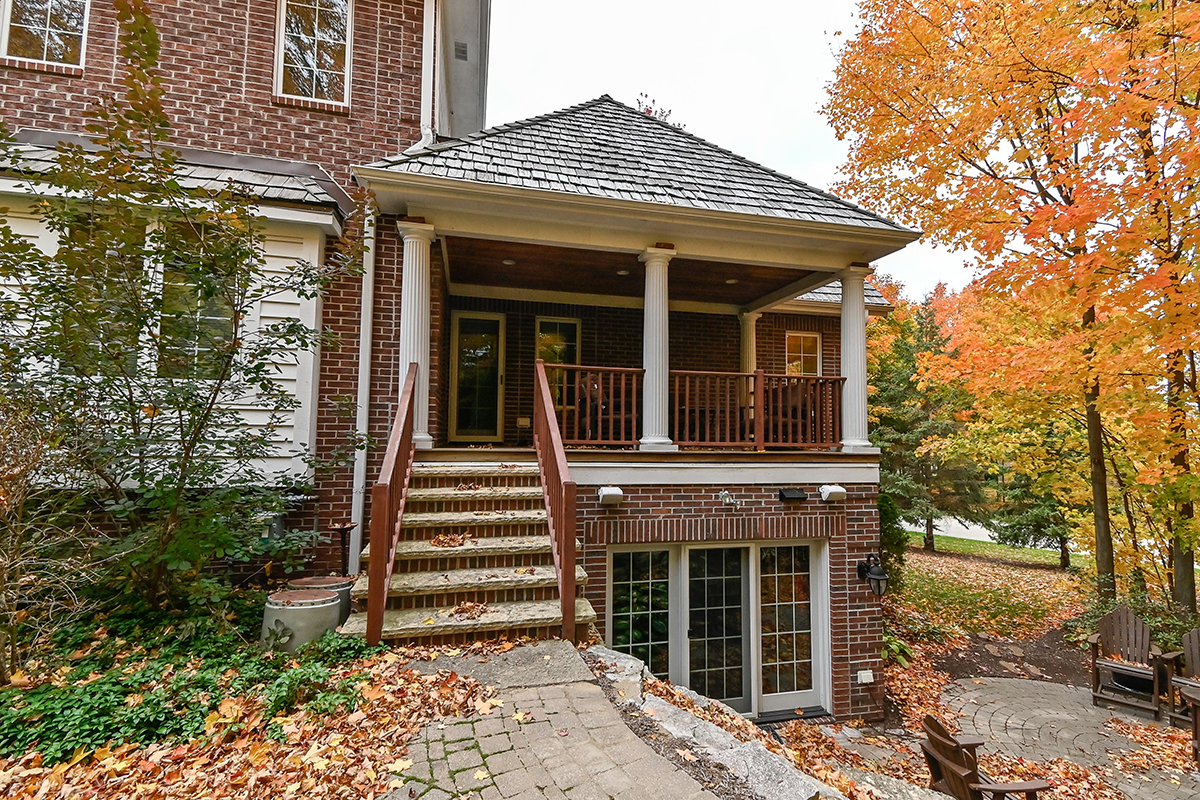 About Us: Your Local Home Remodeling Experts
At Ware Design Build, we're deeply rooted in the Waukesha community. We specialize in bringing new life to homes across Waukesha, focusing on kitchens, bathrooms, basements, additions, whole-home transformations, and anything else you can dream of.
As a full-service design-build firm, we guide our clients from the initial design concept right through to construction completion. We're committed to turning your vision into a stunning reality, ensuring a seamless process and a final project that goes beyond your expectations.
We pride ourselves on our streamlined process, exceptional craftsmanship, and the satisfaction of our clients. For us, remodeling homes is more than a business—it's about building dreams and nurturing lasting relationships within the Waukesha community.
Join our family of satisfied homeowners in Waukesha who have placed their trust in Ware Design Build. Experience the difference of working with a team that's genuinely passionate about crafting your dream home. We're excited to meet you, explore your ideas, and embark on this journey together. Contact us today to schedule your complimentary budget and design consultation.
Tell Us About Your Project
Let's talk about your dream home.
Schedule Your Complimentary Consultation
Step into a seamless, personalized home remodeling journey with Ware Design Build. Request a consultation today and take the first step towards turning the home you love into the home you dream of.
Monday - Friday: 8am - 5pm
Saturday - Sunday: Closed