We Build Beautiful Custom Homes in Sussex, WI
Step into a world where dreams and reality merge, where each detail is a harmonious blend of your desires and our expertise. Welcome to Ware Design Build, where we create the perfect symphony of luxury, craftsmanship, and personalization for your dream custom home in Sussex, WI.
Imagine a living space that breathes your unique essence, a space that captures your individuality, aspirations, and the intimate moments you'll share with loved ones. Our team of skilled artisans takes the time to know you, understand your vision, and meticulously craft a masterpiece that tells your story and elevates your lifestyle.
In the enchanting Sussex, WI community, we'll design and construct a home that becomes a sanctuary of serenity and elegance, encapsulating your every wish and immersing you in a haven that redefines luxury living.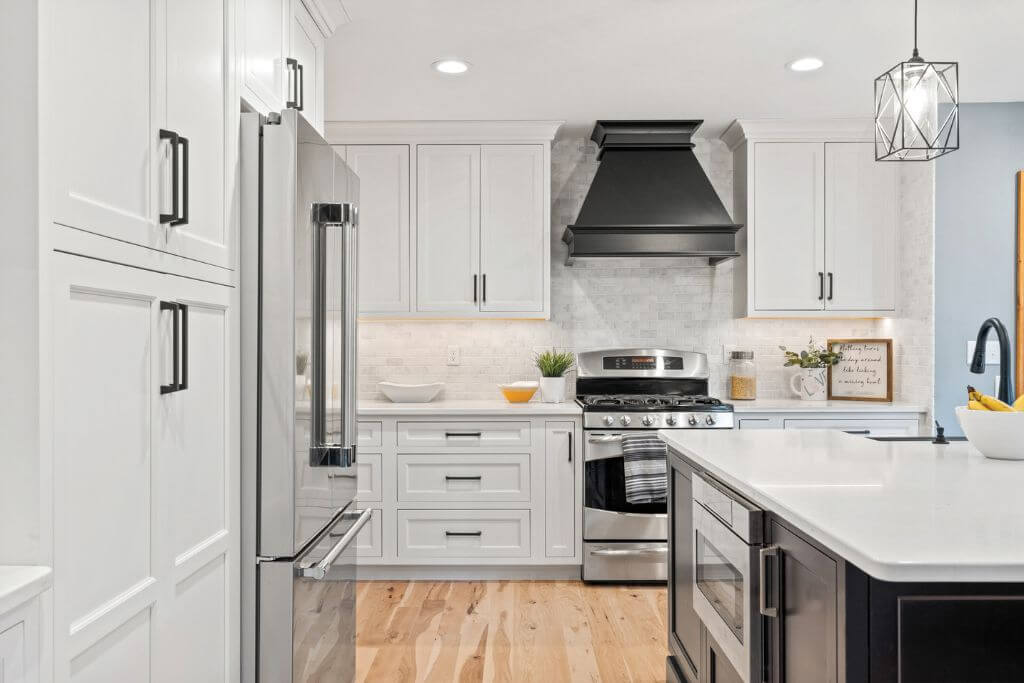 Luxury Custom Home Builders in Sussex, Wisconsin
At Ware Design Build, we're not merely building houses—we're curating an experience that transcends the ordinary. Our team is passionate about creating living spaces that showcase impeccable artistry, mesmerizing design, and unparalleled functionality, designed exclusively to suit your unique life. 
From the moment we join forces on this remarkable journey, our priority is to ensure a seamless, stress-free experience filled with excitement and anticipation. We aim to dispel any doubts and anxiety, guiding you confidently through each phase of the process as your dream home takes shape before your eyes. 
Embrace the magic of bespoke custom home building in the picturesque Sussex, WI community, and allow Ware Design Build to be the building partner of your dreams. Contact us today, and together, we'll get started on an extraordinary living space that becomes the canvas for your most cherished memories.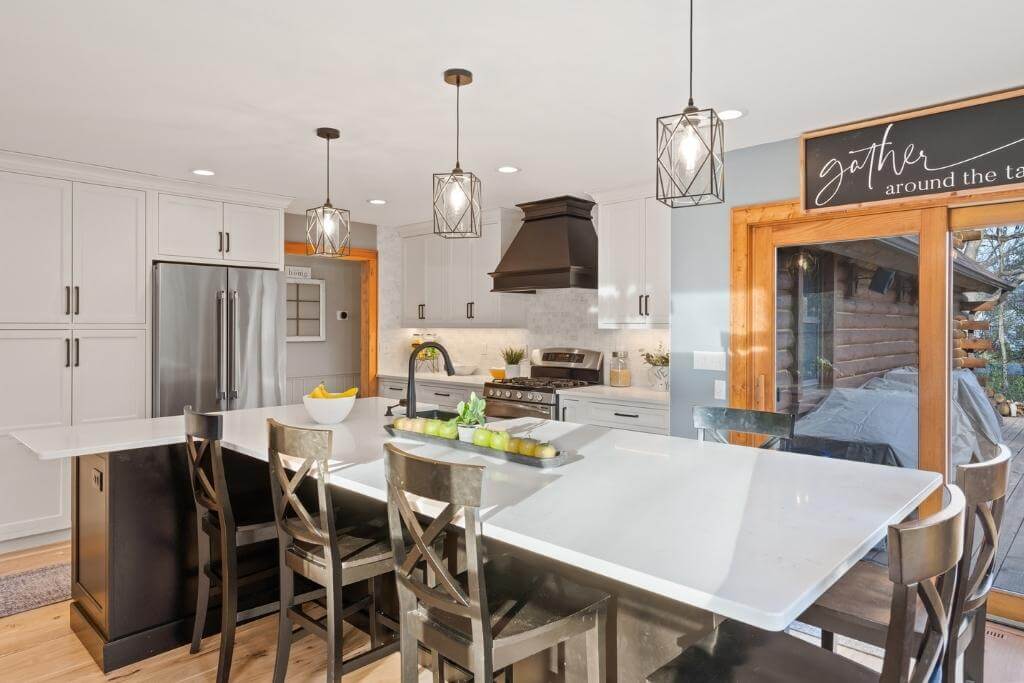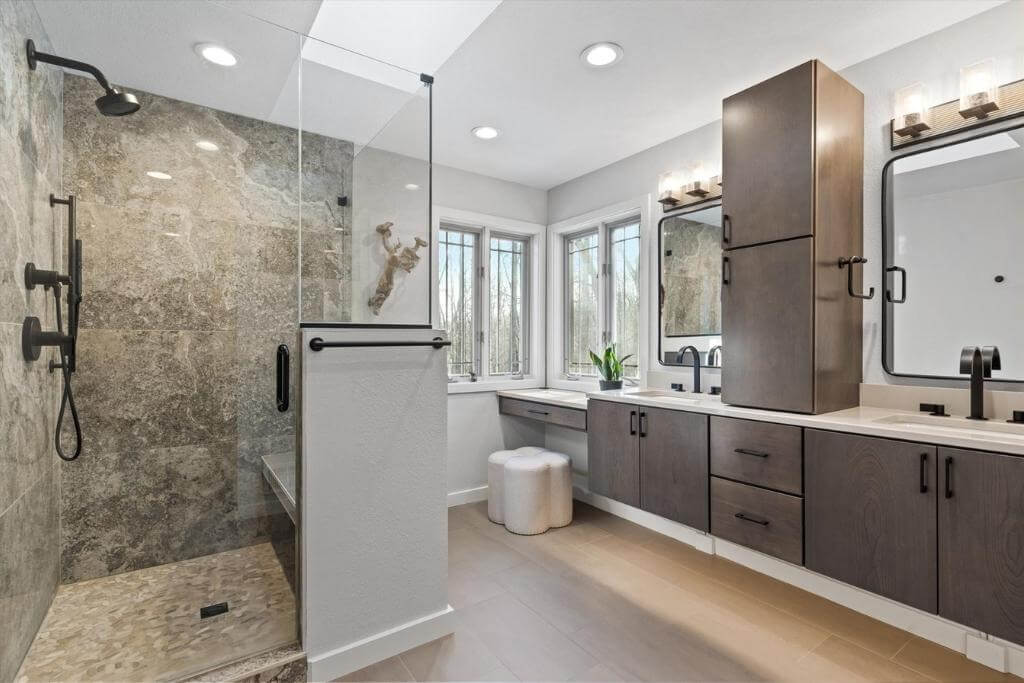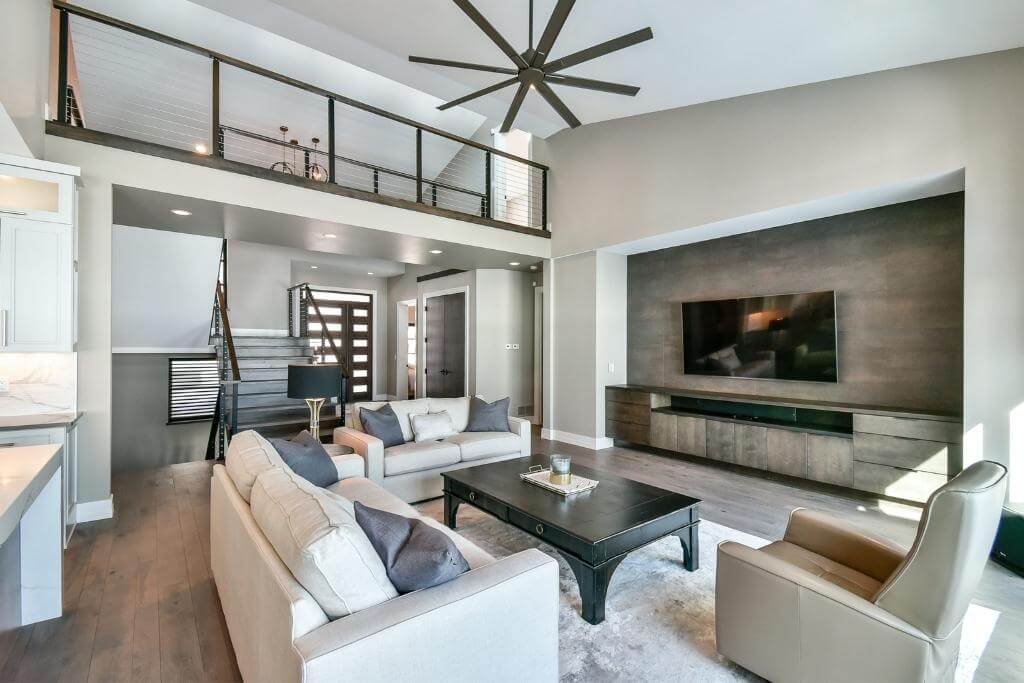 The finest craftsmanship and attention to detail.
Where quality meets luxury.
Without great quality, what else really matters? When you choose Ware Design Build, you're choosing a company that puts quality and luxury above all else. Using only premium materials and superior craftsmanship, we work with your budget, lifestyle, and family needs to create your dream home. Our custom homes are built to stand  the test of time – both in terms of style and durability. We've built our reputation on a foundation of remarkable workmanship and attention to detail coupled with outstanding customer service. You won't find a better luxury custom home builder in Southeastern Wisconsin.
Your home is an extension of you and your family. It's the personal details that make it special – the things that reflect your style, your hobbies, and your way of life. At Ware Design Build, we understand that every family is different. That's why we take the time to get to know you, understand your needs, and create a home that's completely customized just for you. Whether you prefer a classic, traditional style, or something more modern, we can take your vision and make it a stunning reality. From the initial draft mockups to the final finishes, we'll work alongside you to choose the unique details that make your house a home.
A seamless building experience.
You deserve the best, and that's what we deliver. We take care of every detail, so you can sit back, relax, and enjoy the ride. Building your dream home should be an enjoyable experience, not one filled with stress and headaches. Our team of highly skilled architects, designers, and builders will handle every aspect of the build, from start to finish. From acquiring the necessary permits to coordinating with subcontractors, we'll take care of it all. We guarantee that you can expect only the best in terms of service & communication from our team. Also, you can rest assured that your home will be built on time and on budget.
Customer satisfaction is always our #1 priority. We ensure your house will be precisely what you dreamed of every step of the way. Our journey together involves transparent, open communication that includes a detailed description of the project scope and budget during every phase of the process. We never rush into the building process. Instead, we take extra time, in the beginning, to collaborate with you and ensure you're 100% satisfied and confident in the vision we'll be creating together. Our time-tested approach eliminates surprises, misunderstandings, and other mistakes that can happen in complex construction projects. You'll have peace of mind knowing you chose the right partner.
Our Collaborative Home Building Process
We're raising the standards for new home construction in Sussex by striving to do things differently with out-of-the-box designs, streamlined client collaboration, superior craftsmanship, and uncompromising quality. With our tried-and-true approach, you'll be guided through an effortless step-by-step process that eliminates any guesswork and stress involved with designing and building a home.
You'll need a location to start building! If you need assistance in finding a property, we can help.
We begin to create the conceptual design concepts for your individual home. 
Create plans, elevations, 3D models and begin selecting finishes. 
With your approved floor plans and elevations, we create the project documents, which will begin to translate your vision into reality.
We are now ready to build your home with the perfect harmony of size+quality+cost!
We strive to create distinctive architecture and efficient designs that fit your needs and reflect your personality.
Each Ware home is as different as the lifestyle it was designed for.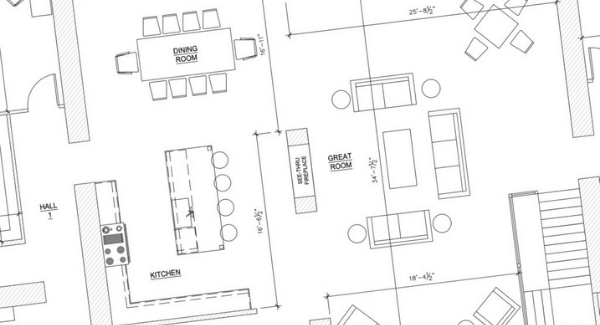 Sussex, WI Information & Statistics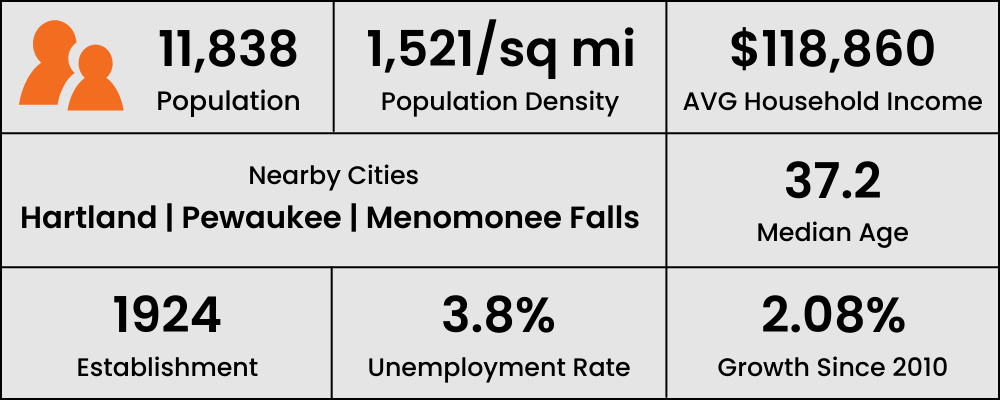 Sussex, WI: The Perfect Place to Build Your Dream Home and Raise a Family
Sussex, WI is the epitome of small-town living with a modern twist. Its blend of natural beauty, family-friendly atmosphere, and abundant recreational opportunities make it the ideal location to build your dream custom home and raise a family.
At the heart of Sussex, you'll find a warm and welcoming community that cherishes its close-knit connections, fosters lifelong friendships, and celebrates the unique qualities of every resident. The excellent schools within the Hamilton School District, low crime rates, and strong community support make Sussex a safe and nurturing environment for families to thrive.
Nature lovers will adore the abundant green spaces and recreational opportunities available in Sussex. The Bugline Trail, a 16-mile pathway, offers a serene retreat to walk, jog, or bike while taking in the breathtaking scenery of forests, farmlands, and quaint neighborhoods. Sussex Village Park, a bustling hub for sports and leisure, features modern playgrounds, sports facilities, and picturesque settings for picnics and gatherings, ensuring that families have access to endless outdoor fun.
History enthusiasts will appreciate the Sussex Lisbon Area Historical Society, an organization committed to preserving and showcasing the area's rich heritage. Through captivating exhibits and educational programs, residents can connect with the vibrant past of Sussex and its neighboring communities, instilling a sense of pride and belonging.
Ausblick, the exclusive ski and snowboard club in Sussex, caters to winter sports aficionados, providing well-maintained slopes and a welcoming environment for skiers and snowboarders of all skill levels. The thrill of the slopes and the camaraderie of fellow enthusiasts create unforgettable memories for families and friends alike.
Basse's Taste of Country, a family-owned farm, offers an authentic farm-to-table experience that will delight your taste buds. From berry picking to seasonal festivals, this cherished destination provides wholesome family fun and delectable local fare, reinforcing the strong connection to the community and the land.
As custom home builders in Sussex, WI, we recognize the unique charm and allure of this enchanting village. With its diverse attractions, strong community spirit, and the perfect balance of modern living and rural charm, Sussex is the ideal location for your dream custom home. Allow us to help you bring your vision to life in this exceptional setting, where you can build a lifetime of memories surrounded by the unmatched beauty and warmth of Sussex, Wisconsin.
Let's talk about your dream home.
Book An Obligation-Free Consultation With Us Today.
We create homes that are first of their kind, designed for your life moments. There's a reason why we work with a select number of clients. We value a detailed and collaborative approach that delivers remarkable results.
Monday - Friday: 8am - 5pm
Saturday - Sunday: Closed