We Build Beautiful Custom Homes in Menomonee Falls, WI
Envision a residence that epitomizes your every wish and ambition, a living space carefully tailored to your preferences and way of life. At Ware Design Build, we bring that vision to life by constructing exceptional custom homes in the community of Menomonee Falls, WI. Our all-inclusive design-build process fuses creative design, unrivaled expertise, and unwavering commitment to excellence, to produce a home that enchants and mesmerizes from the moment you walk in.
As Menomonee Falls' leading custom home builders, we revolutionize the home-building experience with our steadfast dedication to client satisfaction, transparent pricing, and efficient project management. Our team of experienced professionals ensures your project remains on track, on time, and within budget, producing a work of art that elevates your living experience and leaves a lasting impression.
Embark on a remarkable journey with Ware Design Build, where we'll turn your vision into an exceptional, tangible living space. Allow us to craft a custom home that serves as the backdrop for a lifetime of cherished memories in Menomonee Falls, WI.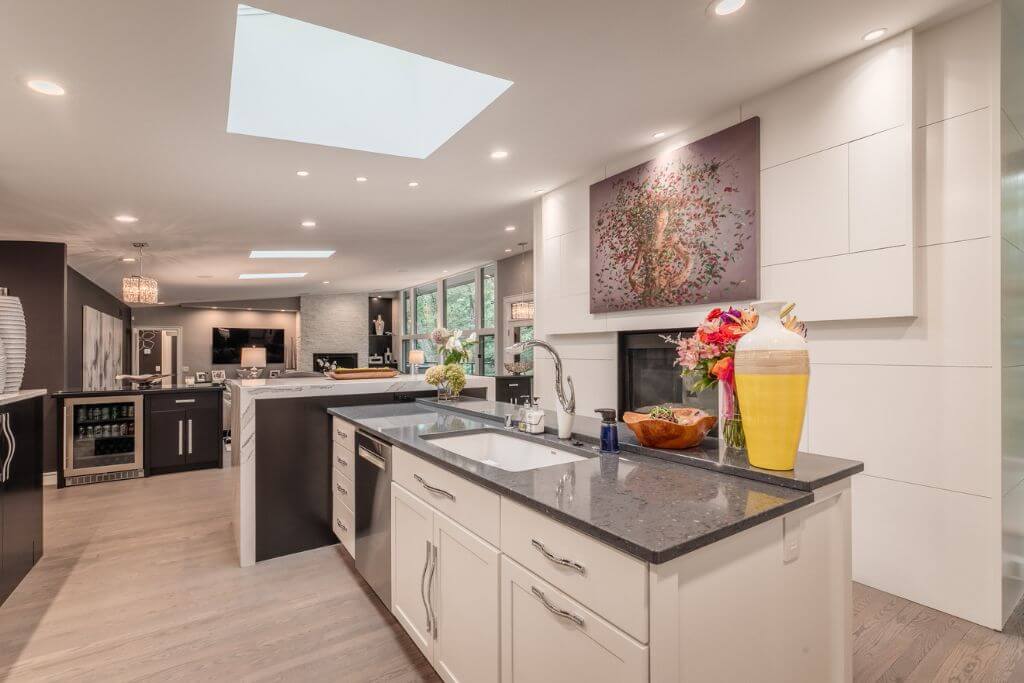 Menomonee Falls' Elite Luxury Custom Home Builders
If you're contemplating building a custom home in Menomonee Falls, experience the pinnacle of luxury living with one of Southeast Wisconsin's most in-demand custom home builders. Our approach is designed to embrace and elevate your unique style, crafting a lavish oasis that challenges the ordinary and inspires the extraordinary. As skilled artisans in the sphere of contemporary design, we harmonize form and function to generate striking homes that push the envelope of architectural magnificence.
Our boutique philosophy means we undertake only a select number of projects annually, ensuring your home receives the focused attention it deserves. This commitment to quality allows us to meticulously shape every aspect of your living space, resulting in a showstopping masterpiece that exudes class and sophistication.
Trust Ware Design Build to materialize your dream home, as we fuse your vision with our unparalleled expertise and passion for perfection. Experience the distinction of collaborating with the premier luxury custom home builders in Menomonee Falls, WI, and enter a new level of luxury living.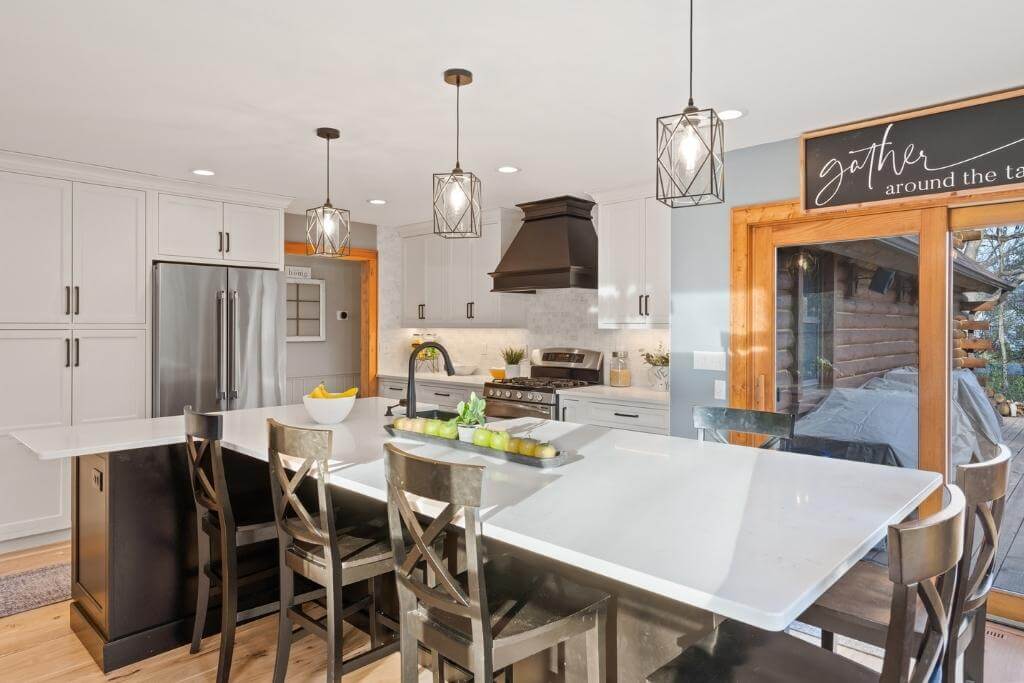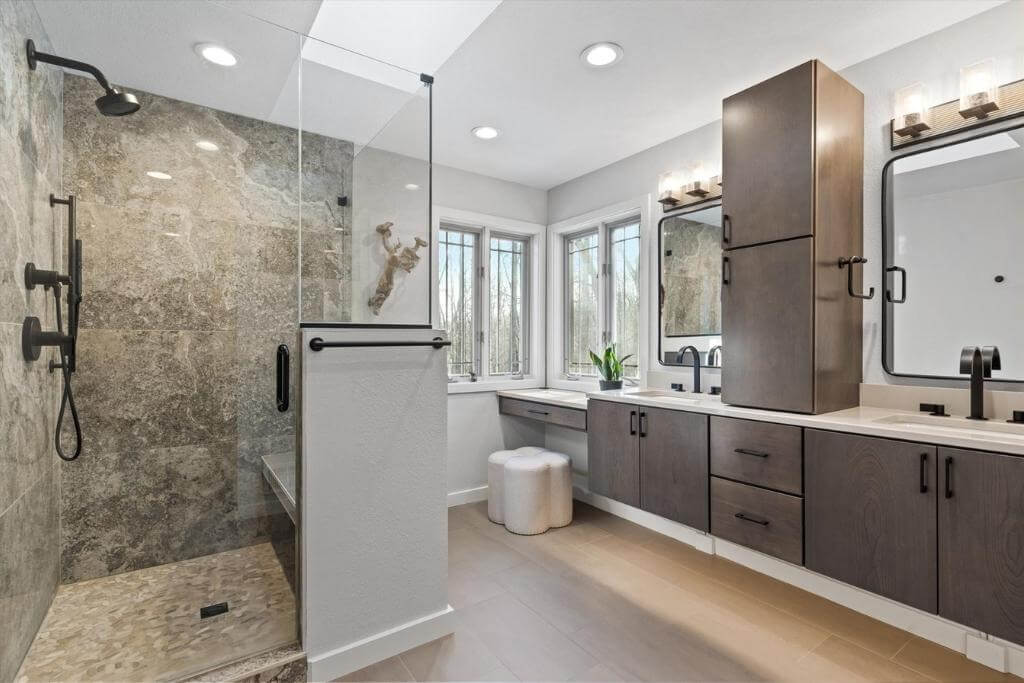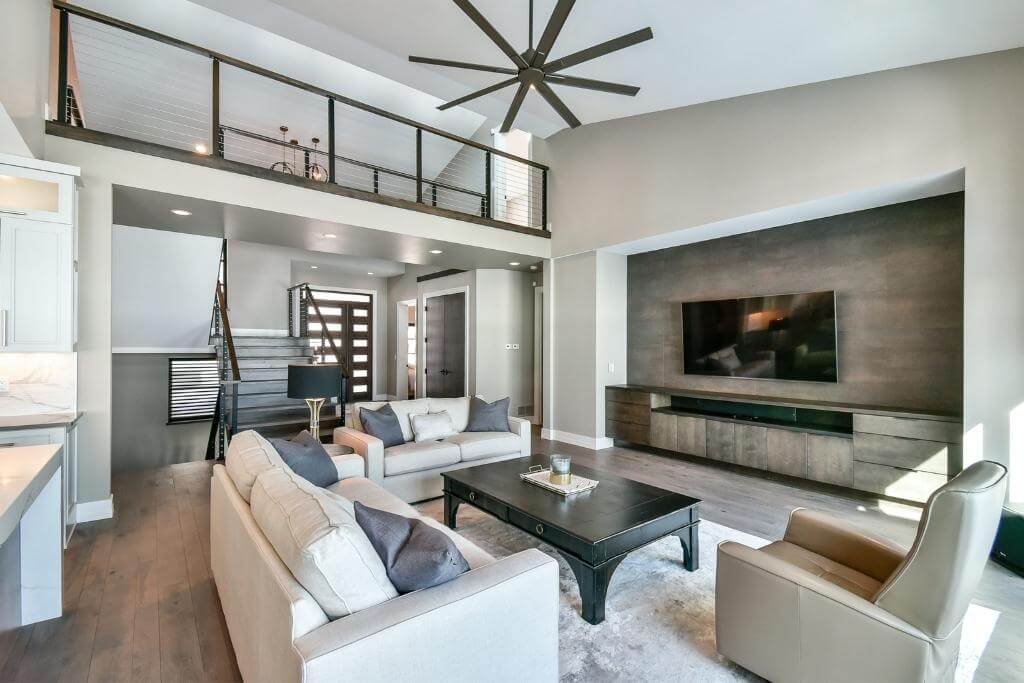 The finest craftsmanship and attention to detail.
Where quality meets luxury.
Without great quality, what else really matters? When you choose Ware Design Build, you're choosing a company that puts quality and luxury above all else. Using only premium materials and superior craftsmanship, we work with your budget, lifestyle, and family needs to create your dream home. Our custom homes are built to stand  the test of time – both in terms of style and durability. We've built our reputation on a foundation of remarkable workmanship and attention to detail coupled with outstanding customer service. You won't find a better luxury custom home builder in Southeastern Wisconsin.
Your home is an extension of you and your family. It's the personal details that make it special – the things that reflect your style, your hobbies, and your way of life. At Ware Design Build, we understand that every family is different. That's why we take the time to get to know you, understand your needs, and create a home that's completely customized just for you. Whether you prefer a classic, traditional style, or something more modern, we can take your vision and make it a stunning reality. From the initial draft mockups to the final finishes, we'll work alongside you to choose the unique details that make your house a home.
A seamless building experience.
You deserve the best, and that's what we deliver. We take care of every detail, so you can sit back, relax, and enjoy the ride. Building your dream home should be an enjoyable experience, not one filled with stress and headaches. Our team of highly skilled architects, designers, and builders will handle every aspect of the build, from start to finish. From acquiring the necessary permits to coordinating with subcontractors, we'll take care of it all. We guarantee that you can expect only the best in terms of service & communication from our team. Also, you can rest assured that your home will be built on time and on budget.
Customer satisfaction is always our #1 priority. We ensure your house will be precisely what you dreamed of every step of the way. Our journey together involves transparent, open communication that includes a detailed description of the project scope and budget during every phase of the process. We never rush into the building process. Instead, we take extra time, in the beginning, to collaborate with you and ensure you're 100% satisfied and confident in the vision we'll be creating together. Our time-tested approach eliminates surprises, misunderstandings, and other mistakes that can happen in complex construction projects. You'll have peace of mind knowing you chose the right partner.
Our Collaborative Home Building Process
We're raising the standards for new home construction in Menomonee Falls by striving to do things differently with out-of-the-box designs, streamlined client collaboration, superior craftsmanship, and uncompromising quality. With our tried-and-true approach, you'll be guided through an effortless step-by-step process that eliminates any guesswork and stress involved with designing and building a home.
You'll need a location to start building! If you need assistance in finding a property, we can help.
We begin to create the conceptual design concepts for your individual home. 
Create plans, elevations, 3D models and begin selecting finishes. 
With your approved floor plans and elevations, we create the project documents, which will begin to translate your vision into reality.
We are now ready to build your home with the perfect harmony of size+quality+cost!
We strive to create distinctive architecture and efficient designs that fit your needs and reflect your personality.
Each Ware home is as different as the lifestyle it was designed for.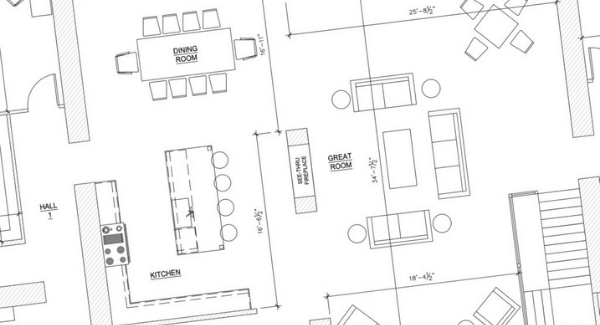 Let's talk about your dream home.
Book An Obligation-Free Consultation With Us Today.
We create homes that are first of their kind, designed for your life moments. There's a reason why we work with a select number of clients. We value a detailed and collaborative approach that delivers remarkable results.
Monday - Friday: 8am - 5pm
Saturday - Sunday: Closed