We Build Beautiful Custom Homes in Cedarburg, WI
Looking for a custom home builder in Cedarburg, WI? Imagine your new custom home situated in the charming city of Cedarburg, Wisconsin. Known as one of the best places to live in Ozaukee County, this picture-perfect setting offers the ideal foundation for a home that embodies your distinct style and dreams. Cedarburg effortlessly blends the charm of small-town living with contemporary conveniences, creating a warm and inviting atmosphere for you and your family.
As you explore the community, you'll find numerous leisure and entertainment options, including delightful shops, historic landmarks, and the beautifully preserved downtown district. Additionally, Cedarburg's outstanding schools make it a prime location for fostering your family's growth.
Collaborate with Ware Design Build to craft your luxurious, custom home in Cedarburg. Our commitment to superior craftsmanship and personalized service ensures a seamless and enjoyable experience from start to finish.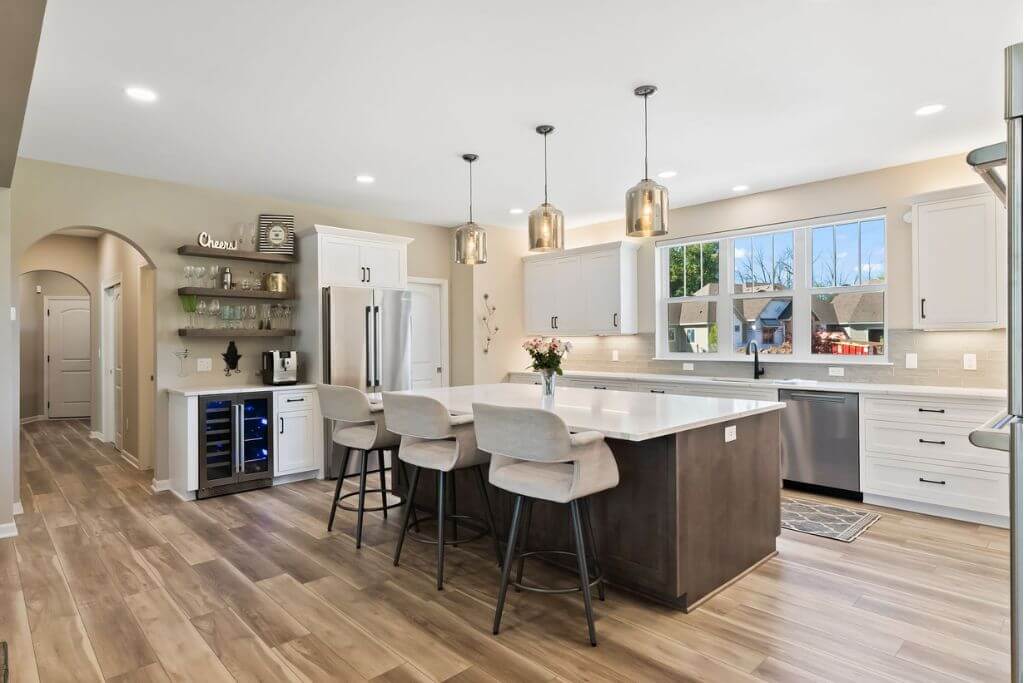 Luxury Custom Home Builders in Cedarburg, Wisconsin
At Ware Design Build, we understand that your home is more than just a place to live—it's an expression of your unique identity. Our dedicated team of professionals are committed to bringing your distinct vision to life in Cedarburg, Wisconsin. We excel in constructing remarkable homes that showcase innovative design, unparalleled quality, and meticulous attention to detail.
Our comprehensive design-build approach streamlines the home-building process, saving you time, money, and stress. We collaborate with you from the initial idea to the final touches, ensuring a smooth and pleasant experience. Our transparent pricing and open-book philosophy give you the peace of mind that your project will stay within budget and exceed your expectations.
Embrace the possibilities and allow Ware Design Build to create the custom home of your dreams in Cedarburg. Together, we'll design and construct a sanctuary that's truly one-of-a-kind, perfectly tailored to your vision, needs, and budget.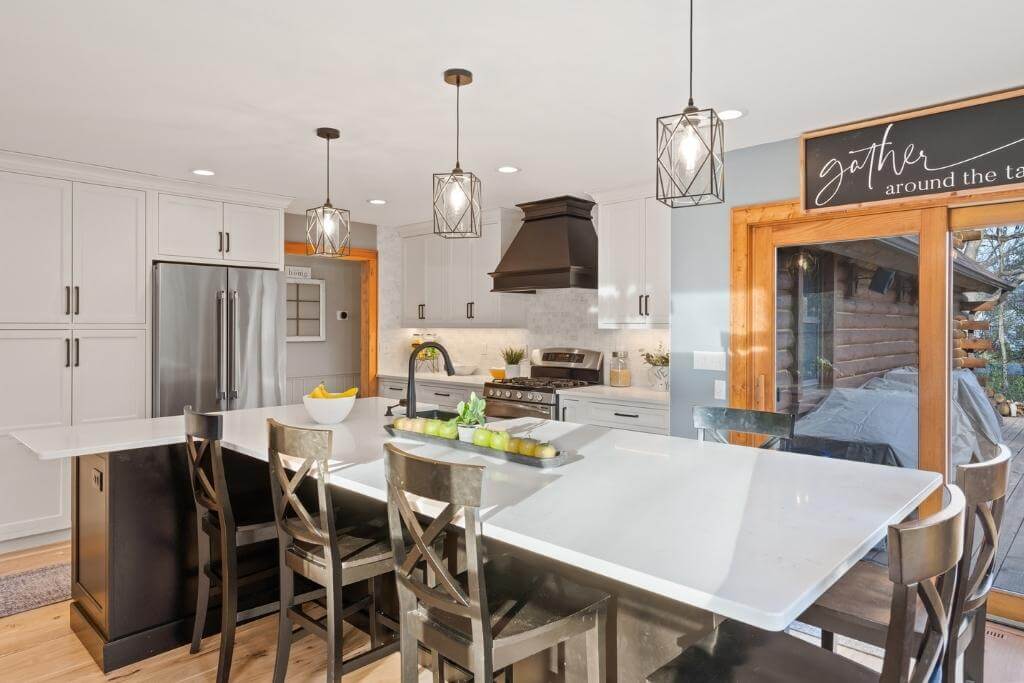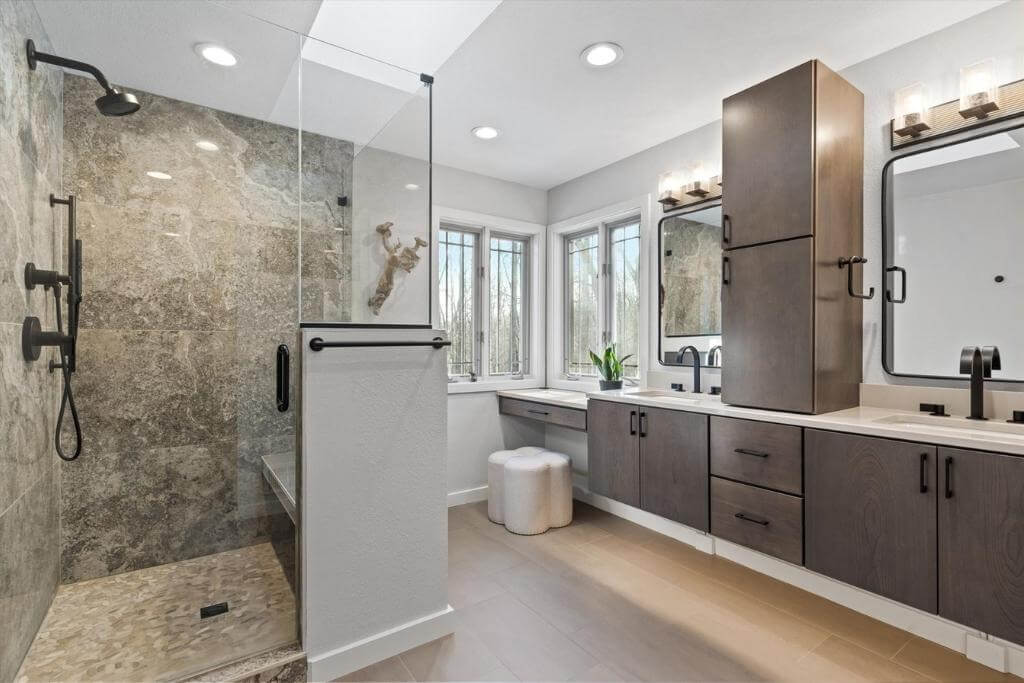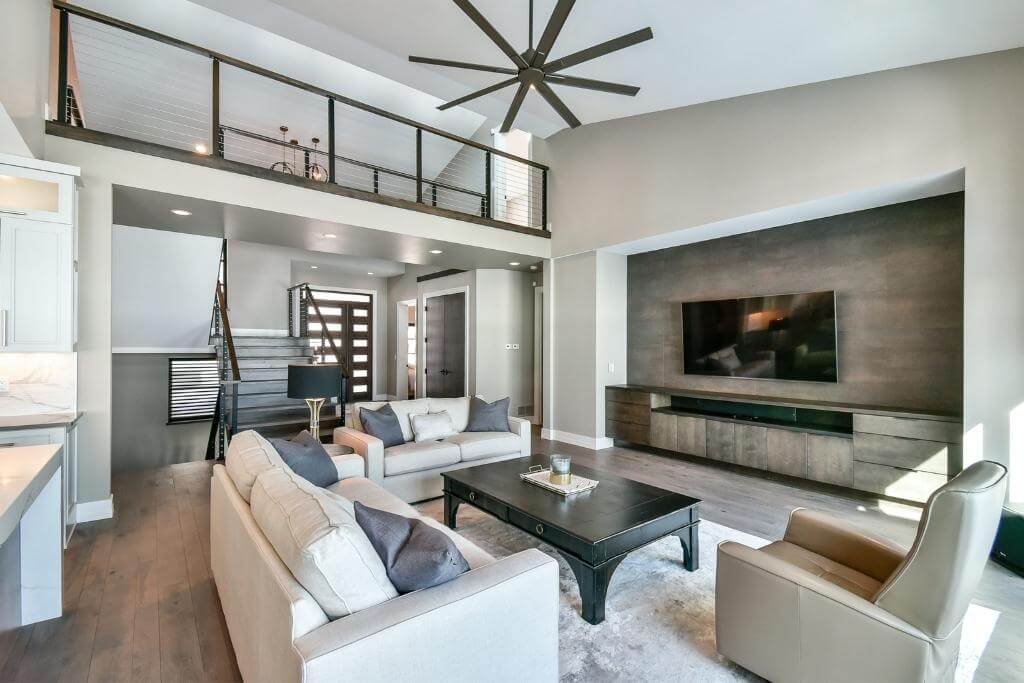 The finest craftsmanship and attention to detail.
Where quality meets luxury.
Without great quality, what else really matters? When you choose Ware Design Build, you're choosing a company that puts quality and luxury above all else. Using only premium materials and superior craftsmanship, we work with your budget, lifestyle, and family needs to create your dream home. Our custom homes are built to stand  the test of time – both in terms of style and durability. We've built our reputation on a foundation of remarkable workmanship and attention to detail coupled with outstanding customer service. You won't find a better luxury custom home builder in Southeastern Wisconsin.
Your home is an extension of you and your family. It's the personal details that make it special – the things that reflect your style, your hobbies, and your way of life. At Ware Design Build, we understand that every family is different. That's why we take the time to get to know you, understand your needs, and create a home that's completely customized just for you. Whether you prefer a classic, traditional style, or something more modern, we can take your vision and make it a stunning reality. From the initial draft mockups to the final finishes, we'll work alongside you to choose the unique details that make your house a home.
A seamless building experience.
You deserve the best, and that's what we deliver. We take care of every detail, so you can sit back, relax, and enjoy the ride. Building your dream home should be an enjoyable experience, not one filled with stress and headaches. Our team of highly skilled architects, designers, and builders will handle every aspect of the build, from start to finish. From acquiring the necessary permits to coordinating with subcontractors, we'll take care of it all. We guarantee that you can expect only the best in terms of service & communication from our team. Also, you can rest assured that your home will be built on time and on budget.
Customer satisfaction is always our #1 priority. We ensure your house will be precisely what you dreamed of every step of the way. Our journey together involves transparent, open communication that includes a detailed description of the project scope and budget during every phase of the process. We never rush into the building process. Instead, we take extra time, in the beginning, to collaborate with you and ensure you're 100% satisfied and confident in the vision we'll be creating together. Our time-tested approach eliminates surprises, misunderstandings, and other mistakes that can happen in complex construction projects. You'll have peace of mind knowing you chose the right partner.
Our Collaborative Home Building Process
We're raising the standards for new home construction by striving to do things differently with out-of-the-box designs, streamlined client collaboration, superior craftsmanship, and uncompromising quality. With our tried-and-true approach, you'll be guided through an effortless step-by-step process that eliminates any guesswork and stress involved with designing and building a home.
You'll need a location to start building! If you need assistance in finding a property, we can help.
We begin to create the conceptual design concepts for your individual home. 
Create plans, elevations, 3D models and begin selecting finishes. 
With your approved floor plans and elevations, we create the project documents, which will begin to translate your vision into reality.
We are now ready to build your home with the perfect harmony of size+quality+cost!
We strive to create distinctive architecture and efficient designs that fit your needs and reflect your personality.
Each Ware home is as different as the lifestyle it was designed for.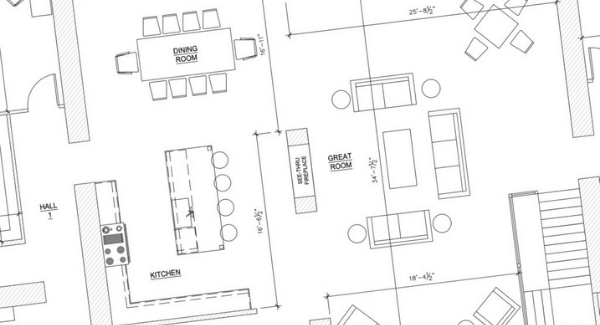 Cedarburg, WI Information & Statistics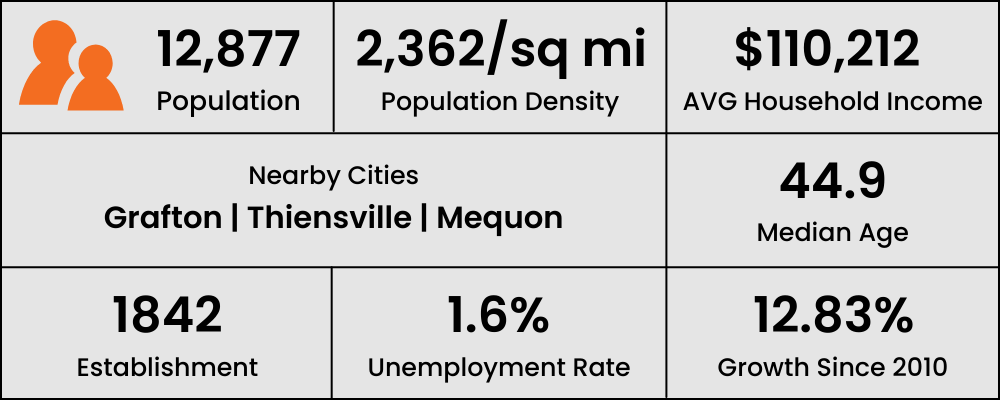 Established in the mid-19th century, Cedarburg has lovingly preserved its historic character while embracing contemporary life. The town's picturesque downtown area, listed on the National Register of Historic Places, is a testament to its commitment to architectural preservation. Strolling through the quaint streets, you'll find beautifully restored limestone and cream brick buildings that house an array of charming boutiques, art galleries, and delicious dining options.
Cedarburg is home to a thriving arts scene, featuring a variety of cultural events and activities. The Cedarburg Cultural Center serves as the town's artistic hub, hosting concerts, art exhibits, and educational workshops. The annual Strawberry Festival, Wine & Harvest Festival, and Winter Festival offer residents a chance to come together and celebrate their vibrant community.
Nature lovers will appreciate the town's abundance of parks and recreational areas. The Ozaukee Interurban Trail, a 30-mile paved path, runs through Cedarburg and connects it to neighboring communities, providing ample opportunities for walking, biking, and enjoying the beautiful Wisconsin countryside. With numerous well-maintained parks, residents can also partake in various outdoor activities, including picnicking, playgrounds, and sports fields.
Families in Cedarburg have access to an excellent education system, with highly-rated public schools and a strong emphasis on community involvement. The town's commitment to fostering a nurturing learning environment ensures that children receive the support they need to thrive.
Located just 20 miles north of Milwaukee, Cedarburg offers a serene escape from the hustle and bustle of city life while maintaining easy access to urban amenities. The town's proximity to major highways and public transportation options ensures that residents can enjoy the best of both worlds.
Safety is a top priority in Cedarburg, and the town takes pride in its low crime rates and dedicated police force. This commitment to creating a secure community makes Cedarburg an ideal place to build a custom home and raise a family.
In Cedarburg, you can experience the perfect balance of small-town charm and modern convenience. The town's rich history, stunning natural beauty, thriving arts scene, and excellent educational opportunities make it a desirable location for building your dream custom home. Join the ranks of those who have discovered the allure of Cedarburg and embrace the exceptional quality of life that this enchanting Wisconsin town has to offer.
Let's talk about your dream home.
Book An Obligation-Free Consultation With Us Today.
We create homes that are first of their kind, designed for your life moments. There's a reason why we work with a select number of clients. We value a detailed and collaborative approach that delivers remarkable results.
Monday - Friday: 8am - 5pm
Saturday - Sunday: Closed